DELMAR GARDEN FAMILY HOSTS EXCLUSIVE COMPLIMENTARY
INDEPENDENCE DAY PUBLIC CELEBRATION
that concludes each evening with a grand Fireworks Display
Family Fun for the Fourth and….it's Free! The Delmar Gardens Family of skilled nursing and retirement communities will host their annual Independence Day celebrations at select locations beginning Sunday, June 25.
Read more on Independence Day Celebration June 26 at Delmar Gardens North/Garden Villas…

Culture Trip has revealed its list of "The Most Beautiful Towns to Visit in Each US State" and Florissant has been named as the "Most Beautiful Town" in Missouri.
   Culture Trip is a global media company and travel authority with more than seven million monthly unique users to its site, three million fans across social media, and one of the leading travel brands on Facebook.
Read more on Florissant Voted 'Most Beautiful Town to Visit' in Missouri…
Alumni of Network for Teaching Entrepreneurship (NFTE) Programs Compete Nationally for Summer Fellowships Across the Country
Destiny Davis of Ferguson, Missouri, has been named a 2017 Citi Foundation Entrepreneurship Fellow, a summer leadership development and internship program for Network for Teaching Entrepreneurship (NFTE) alumni, selected through a competitive application process. Citi Foundation Entrepreneurship Fellows serve as role models to young people in NFTE summer programs and demonstrate how the entrepreneurial mindset can serve them in giving back to their communities, while supporting their educational and career paths.
Read more on DESTINY DAVIS OF FERGUSON, MISSOURI, NAMED CITI FOUNDATION ENTREPRENEURSHIP FELLOW…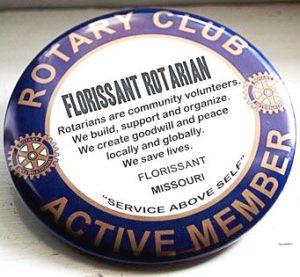 The Florissant Rotary Club recently donated $113,829.72 to various community services such as CAP Grants, scholarships, cash donations, and building materials. They are now accepting donations through their relatively new 501c3.
Read more on Florissant Rotary gives $113,829 In Service to the Community…
Read more on Hazelwood Fire Dept. Informs Residents about Emergency Preparedness at Special Event…
A Review:
"The Little Mermaid" Takes Us to a
Place Where Dreams Come True

by Pat Lindsey
It might be just a fish tale, but we knew "The Little Mermaid" was going to capture our imaginations and transport us to a place of magical enchantment before we even took our seats at The Muny Tuesday night. We could feel the excitement all around us as dozens of little girls in mermaid costumes and princess dresses skipped to their seats and anxiously awaited being part of Ariel's world under the sea. They already knew the story and they believed.
Read more on 2nd show of Muny Season is another Winner!…
« Previous Entries