The Ferguson Commission held its eighth public full commission meeting on Wednesday, March 25 at the Sheet Metal Workers' Hall on Chouteau Ave.
The meeting focused on racial equity and reconciliation. Racial equity is one of the five areas of focus identified through community feedback in early Commission meetings – the others being citizen-law enforcement relations, municipal courts and governance, economic inequity and opportunity and child well-being and educational equity.
Read more on Racial Equity, National Models, Focus at Meeting…
By Sandra Olmsted
Besides Cinderella, which had another great weekend at the box office, the other film that did well last weekend was another film with a woman in lead role, and this one was the action flick The Divergent Series: Insurgent. The box office take for the two other action films, The Gunman and Run All Night, both with male leads, have been disappointing, to say the least, but only one of these deserves to be ignored by action flick fans.
Read more on 3 Action Films for Spring Open…
Read more on Rotary Club Holds Rally to Support License Office…
Photos by Bob Lindsey
The Greater North County Chamber of Commerce and the City of Florissant hosted 27th Anniversary of the Chamber's Business Showcase, featuring a "Taste of North County" at the James J. Eagan Community Center in Florissant last Saturday.
Read more on GNC Chamber Hosts The 27th Annual Business Showcase…
By Carol Arnett
Two restaurants are changing hands in Florissant. The council heard requests for two special use permit transfers at Monday's council meeting.
In the first case, Kevin McDaniel requested a transfer of the permit from Old Tymers Carry-out Kitchen to Bootsy's BBQ, Burgers and More for the restaurant at 12675 New Halls Ferry Rd.
Read more on 2 Restaurants Change Owners, New Concepts…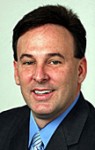 By Randy Gardner
Wow, is all I can say. Stan Kroenke will just not give up will he? He has more options on his plate than a dinner at a smorgasbord.
Read more on Maybe it's Best to Let Stan And Rams Go, Find a Team With New Local Ownership…
« Previous Entries