Muny's 100th Season Has
Something for Everyone
by Pat Lindsey
The Muny will celebrate its 100th birthday next season with seven epic American musicals that encompass the theme of family and home, a theme that has resonated with six generations of St. Louisans since the theater opened in 1918.   As a matter of fact, my mother was born in 1918, just a month before the very first Muny show opened. She used to tell me stories about how she and my grandmother would walk all the way from Manchester and Kentucky Ave. in The Grove neighborhood to Forest Park to enjoy the shows from the free seats. Their love of The Muny has been my legacy for the past 50 years of Muny productions.
Read more on 7 Great Shows at The Muny in 2018…
By Carol Arnett
The Florissant City Council held two public hearings on Monday night Oct. 9 with the first on the budget It had been presented to the council at the last council meeting. The city's fiscal year begins on Nov. 1.
Read more on Councilman Lee Has Budget Concerns…
by Pat Lindsey
If you're expecting to spend the night in a Holiday Inn or have breakfast at McDonald's while staying in the Shawnee National Forest, you've come to the wrong place. Chain motels and fast food restaurants do not exist in this part of southernmost Illinois, where the Ohio River has cut its channel through some of the most unspoiled country in America. It's the ultimate destination for peace and serenity amidst lush green forests, trails to caves and rock formations, and sleepy river towns.
Read more on Lodging and Dining are as Natural as the Landscape in the Shawnee Forest…
By Bob Lindsey
When we told friends that we were going to the Illinois Ozarks for a couple of days, reactions were mixed. "I didn't know Illinois had any Ozarks–or even hills."
Read more on Illinois Ozarks are Found in Southernmost Part of the State…

Under the direction of Barbara K. Thomas and Rance Thomas, the North County Churches Uniting for Racial Harmony and Justice (NCCU) celebrated its 13th Annual NCCU Awards Dinner on October 8. Senator Gina M. Walsh served as the keynote speaker.
Read more on North County Churches Uniting Presents Awards for Racial Harmony and Justice…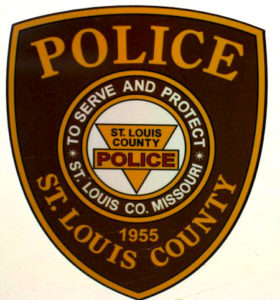 St. Louis County Executive Steve Stenger announced the Byrne Criminal Justice Innovation Program has awarded the County a $1 million grant that will be used in the Castle Point neighborhood in St. Louis County. The three-year grant will focus on innovative strategies promoting partnerships between police and the community. Grant initiatives include:
Read more on County Gets Community Policing Grant for Castle Point; $1M to Focus on Relations…
« Previous Entries