How Not to Spend Money: Live in World of Indecision
by Tom Anselm
Well, friends, Jill and I have been really frugal these past months. Just the other day, we went shopping, looking for a few things for the house. On the list were a night stand for Jill, a non-Smart TV, an end table for the family room (because the one we have is too big and we have to push the chair over too far and it blocks the sliding door to the deck), and a headboard set for the master bedroom since the one we have is, well, old.
Read more on A BOOMER'S JOURNAL:…
 Text and Photos by Ralph Schaffer
The City of Hazelwood held its second food truck night of the year July 18 at Howdershell Park. Despite the excessive heat that started earlier in the week, crowds still lined up for the specialty food, drinks, and more.
Read more on Heat Conditions Didn't Curtail Hazelwood Food Truck Night…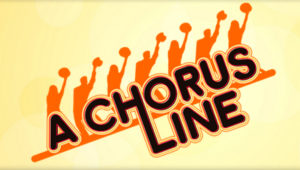 A Chorus Line comes to the Muny stage July 29 – Aug. 4. This singular sensation of a musical tells the story of 19 dancers at a final audition, vying for a spot in a Broadway show. A landmark American musical, A Chorus Line has been called "the greatest musical – ever."
Read more on 'A Chorus Line' on Stage At the Muny July 29-Aug. 4…

   BJC Medical Group and Christian Hospital announced the Aug. 7 opening of Convenient Care in Hazelwood. Convenient Care is located at 7451 A N. Lindbergh in the Elm Grove Shopping Center. It will be staffed by board-certified BJC providers.
Read more on BJC Opening Convenient Care in Hazelwood Aug. 7…
4-Tiered Approach to Curb Violence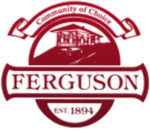 The City of Ferguson and the Ferguson Police Department have partnered with the leading provider of law enforcement software, LEFTA Systems. LEFTA Systems' software solutions are used by hundreds of agencies across the nation and will now be used by Ferguson Police Department.
Read more on Ferguson Police Receive New Software System Worth Over $100,000 from LEFTA…

Throughout the year volunteers from around St. Louis pack empty shoeboxes with fun toys, school supplies and hygiene items for Operation Christmas Child, a project of Samaritan's Purse.
The St. Louis Area Operation Christmas Child team is hosting three Christmas in July parties to provide more information about the project and how to get involved.
Read more on Operation Christmas Child Christmas In July Parties to Help a Child in Need…
« Previous Entries