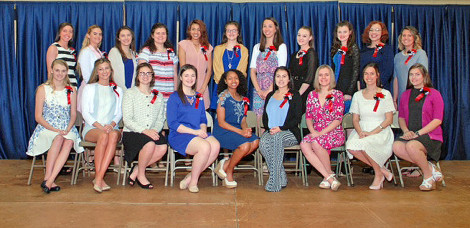 Seated L-R: Claire Jackson, Tori Turpin, Holly Hennessey, Katie Wissler, Nyia Cockrell, Mia Hutchason, Mckenna Morris, Abbey Freihoff, Bria Luem.
Standing L-R: Ally Frey, Lexi Conner, Kayleigh Fite, Carmen Stevens, Lexie Shanklin, Lily Kostecki, Maddie Dickson, Rebecca Bazan, Jennifer Welch, Ayiana Dickson, Allison Meyer.
Read more on 2016 Valley of Flowers Queen Candidates…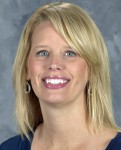 By Lisa Kampeter
For a person who is known as Rand McNally's daughter, I'm not sure why it's difficult for me to grasp locations in between 44 and 55 in south city. But I'm always confused, especially when I get on Gravois from the city. Our recent Dining Divas outing took me past Uncle Bills and lots of churches to the neighborhood of Princeton Heights. Who knew it even existed? But I'm glad I found it. Sitting on the corner of Gravois and Quincy Street is the Quincy Street Bistro, our Divas choice for the month.
Read more on Dining Divas Find Another South City Neighborhood Bar & Grill Worth the Trip…
A Boomer's Journal
There seems to be a new reality rising on the American scene. And that is the reality that the Baby Boomers are no longer the largest generational block in our nation. According to a recent report from The Pew Research Center, the generation known as "Millenials" has hit the 75 million mark, usurping the long reign of my gang, those born between 1946 and 1964.
Read more on Are Boomers Now Being Moved to the Back Seat?…
   Thursday, May 5
   Blood Pressure Clinic at St. Catherine Retirement Community, 3350 St. Catherine St., at 10:15 a.m. RSVP to 314-838-3877.
Friday, May 6
   Annual Spring Sale at St. Stephen Episcopal Church, 33 N. Clay in Ferguson (corner of Darst and Clay). Friday from 5 to 7:30 p.m. and Saturday May 7 from 8:30 a.m. to 1 p.m.! Clothes, books, collectibles, toys, shoes, small furniture, videos.
Read more on Mark Your Calendar…
   The Certificate of Achievement for Excellence in Financial Reporting was awarded to Hazelwood by the Government Finance Officers Association (GFOA) of the United States and Canada for its comprehensive annual financial report (CAFR). This is the highest recognition a city can receive for its financial reporting, and Hazelwood has been so honored for the past 18 years.
Read more on Hazelwood Receives Finance Award For Eighteenth Consecutive Year…
Read more on Scouts Honor Robert Cox, Citing North County Growth…
« Previous Entries