The annual July Flea and Farmers Market will be held at the Knights of Columbus Grounds and Pavilion Saturday, July 25, from 8 a.m. to 1 p.m. The Farmers Market features produce from J. Goeke Produce.
Read more on Florissant Old Town Hosts Flea And Farmers Market July 25…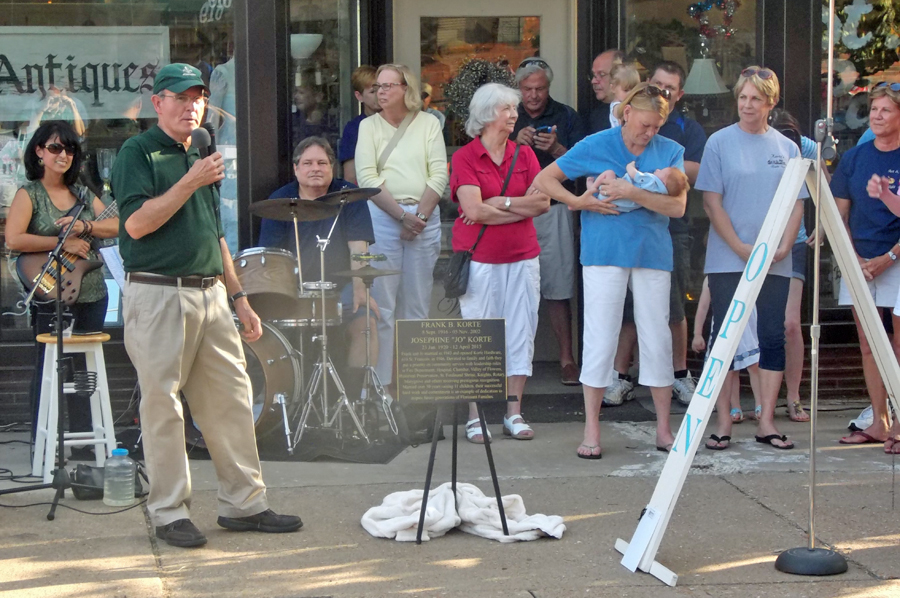 KORTES HONORED: Florissant Mayor Thomas P. Schneider and the City along with Old Town Partners hosted a dedication ceremony to unveil a plaque honoring the late Frank and Josephine Korte. This was the 22nd Walk through History plaque and the first to have two people (husband and wife) honored on the same plaque   Both have made a valuable contribution to the City of Florissant. The ceremony was held on Wednesday, June on the sidewalk in front of Kortes Custom Framing & Antiques at 610 rue St. Francois, before the start of the first Wednesday Night Out festivities
(Editor's note: This was written Tuesday before the game between the U.S. and Germany. See end of this column for postscript about prediction)
By Randy Gardner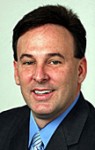 How about the Women's US Soccer team? I don't really know what to say about them, actually, as I hope they do their best and make it to the finals— but I really don't think that they will.
Read more on I Predicted a Defeat For Women's Soccer Team, But Picking U.S. Over Japan…
Sequels, Some Good Original Films in July
Minions, Terminator, Magic Mike, Vacation will be Back
by Sandra Olmsted
The Holiday weekend offers may options for the movie goer. Two films that opened June 26 go beyond the typical coming of age film. Max (Warner Bros.) offers dog lovers a patriotic story for Independence Day (PG for action violence, peril, brief language and some thematic elements; 111 minutes). The much-touted Me and Earl and the Dying Girl (Fox Searchlight) lives up to the buzz and provides an intelligent, meaningful story for adults as well as mature teens. This Winner of the Grand Jury Prize and the Audience Award at the 2015 Sundance Film Festival is rated PG-13 for sexual content, drug material, language and some thematic elements and runs 104 minutes.
Muny Back After July 4th Events
With Irving Berlin's 'Holiday Inn'
The Muny production of Irving Berlin's Holiday Inn will play the St. Louis venue next week, July 6-12. The Muny did not have shows during the VP Fair which was again held in Forest Park during the July 4th holidays.
Read more on Holiday Inn at the Muny, July 6-12…
Florissant Police Department Cracking Down on Drunk Drivers
The Florissant Police will be joining efforts with statewide law enforcement July 3-5, 2015 for an aggressive "Drive Sober or Get Pulled Over" crackdown which will include high-visibility enforcement throughout the St. Louis area.
« Previous Entries