Residents can learn about their risk for cardiovascular disease, osteoporosis, diabetes, and other chronic, serious conditions with affordable screenings by Life Line Screening.
John Knox Presbyterian Church will host this community event on March 19 at 13200 New Halls Ferry Rd. Florissant.
Read more on Life Line Screenings Coming to Florissant…
Read more on Boeing Invites Hazelwood Third Graders to Engineering Conference…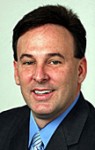 By Randy Gardner
How about those new renderings of the stadium that is proposed for downtown St. Louis and the Rams? No matter how you feel about it financially, you have to admit that it is a beautiful stadium and that it would be a great addition to the St. Louis riverfront and skyline.
Read more on Newest Stadium Plans Are Very Impressive…
By Tom Anselm
Maybe it all started in the 1960s. It surely was a time of great domestic upheaval in the good old US of A. The Civil Rights movement was just beginning. People were being flushed down the streets of southern cities by fire hoses. A 14-year-old boy was beaten and hung in Mississippi. Medgar Evers, who worked for the NAACP, was murdered in his own driveway. Four little girls died from a firebomb when attending an Alabama church.
Read more on Can Next Generation Change The Moral Decline?…
The Hazelwood School District Board of Education has approved the retirement of Ingrid Clark-Jackson, associate superintendent of Human Resources. Clark-Jackson has spent over 30 years in education. Previously, Clark-Jackson served nine years in the Hazelwood School District as Hazelwood West's High School Principal, and as an assistant superintendent of Human Resources. She served in the Ritenour School District as a teacher, coach, assistant principal, and associate principal for 23 years.
Read more on Clark-Jackson Retires from HSD; Burke Named Associate Human Resources Supt….
By Jim Wieners
Four High School Wrestlers from the Ferguson Florissant School District and a Girls Freestyle Swimmer from Hazelwood West take home state medals from competition on Sept. 21.
Two McCluer North Wrestlers each finished fourth in Class Four at Mizzou Arena, University of Missouri-Columbia. Junior Efe Osagae (138 pounds) and senior Quelton Tolliver (285) each lost in the Quarterfinal round but wrestled back to third place matches before losing.
Read more on 4 Ferguson-Florissant Wrestlers Get Medals…
« Previous Entries