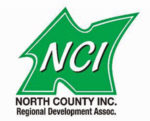 As part of the organization's 40th Annual Leadership Breakfast celebration, North County Incorporated (NCI) will recognize several area leaders for making a significant positive impact in North County. The event will be held on Friday, May 19 from 7:30.-9:30 a.m. at the Marriott St. Louis Airport. More than 600 business, civic, and community leaders will gather to honor the recipients.
Read more on North County Inc. Honors Community Leaders Making a Difference in No. County…
by Sandra Olmsted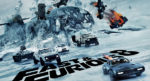 The eighth installment in the Fast and Furious franchise varies vastly from an exciting and stimulating race and sometimes the movie drags, yet it does offer escapism. In terms of comparison to other movies in the series, it is by far not the worse, having benefited from improvements in special effects over the years and from F. Gary Gray's direction.
The Knights of Columbus Duchesne Council #2951 and the City of Florissant will be co-sponsoring a Food Truck Knight on Friday, April 21 from 5 to 9 p.m. on the lot near the Old St. Ferdinand Shrine located at 50 rue St. Francois. The trucks will serve until 8 and the band Stillwater will perform until 9. (some trucks may serve later)
Read more on Florissant, K of C Hosting 1st Food Truck Night of Year…
Atonement Lutheran Church in Florissant is hosting a celebration of World Tai Chi & Qigong Day on Saturday, April 29 from 9:30 a.m. to 12 p.m.
Read more on World Tai Chi & Qigong Day At Atonement Lutheran Church…
Mayor Thomas P. Schneider said that this year's electronic recycle event on April 8 was an overwhelming success. An overflow of people came to the event to recycle electronic devices which included TVs, computer equipment, stereos and household appliances.
Read more on City's Recycling Event a Big Success…
by Randy Gardner
Here is a testament to the strength of the fans here in St. Louis when it comes to baseball. The Cardinals are off to one of the worst starts in a long long time and most people that I talk to have mostly bad things to say about this year's team. But when the team comes home for a home stand this week and the place is absolutely packed as if the Cards were in a playoff series.
Read more on Don't' Close the Door on 2017 The Cardinals; Blues Primed To go Far in the Playoffs…
« Previous Entries