Hazelwood's New Contract with Republic Offers Improved Bulk Waste Service
With the new contract negotiated between the City of Hazelwood and Republic Services, local residents are coming out ahead with improved services for bulk waste pick-ups. Instead of being limited to just two bulk waste collection pick-ups free of charge for the whole year, Hazelwood citizens can now have as many as they need as long as they call two days in advance to schedule them. There is a two-item limit for each pick-up with a weight limit of 80-pounds.
Read more on Republic Services Expand Service in Hazelwood…
3rd Annual 'Race to the Shrine' on Oct. 22
Mayor Schneider and Ward 3 Councilman Joe Eagan announced the 3rd Annual "Race to the Shrine" which will be held on Saturday, Oct. 22 at the Old St. Ferdinand Shrine beginning with the 1 mile Fun Run that starts at 3:30 p.m. and the 5k Race starts at 4 p.m. The "Race to the Shrine" benefits multiple programs with local area Florissant parishes.
Read more on 1 Mile Fun Run and 5K at Shrine…
Northwinds Concert Band's 'Sunday at the Pops' Oct. 23
Northwinds Concert Band, under the direction of Larry Marsh, will present a "Sunday at the Pops" concert on October 23, 2016 at 3:00 p.m. in the Florissant Civic Center Theatre. Tickets are $8, $6, and may be reserved by calling the box office at (314) 921-5678.
Read more on Northwinds at FCC Oct. 23…
Driving Miss Daisy by Hawthorne Players at Eagan Center in Nov.
(Special to the Independent News)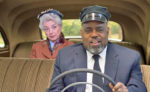 Hawthorne Players will present Alfred Uhry's Pulitzer prize-winning play Driving Miss Daisy on Nov. 4, 5, 11, 12 at 7:30 p.m. and on Nov. 13 at 2 p.m. in the Florissant Civic Center Theatre.  Tickets are $18 for adults, $16 for seniors/students and may be purchased by calling the Box Office at (314) 921-5678 or online at www.florissantmo.com.
Read more on FCC Hosts Driving Miss Daisy…
Flo.Valley Branch Library
To Close For Renovations Oct. 29
St. Louis County Library is nearly finished with the first phase of the "Your Library Renewed" campaign. Eleven new or renovated branches will be completed by the end of September.
Read more on Library will be close for 6-12 months…
J.J.Eagan Center Opens
Outdoor Ice Rink Oct. 24
The Florissant Parks and Recreation Department is announcing that the James J. Eagan Center's outdoor ice rink will be opening for the season on Monday, Oct. 24
Read more on Ice Rink Opening date in Florissant…
« Previous Entries