Chamber of Commerce Business Showcase at JFK Community Center, Saturday, March 12
The Greater North County Chamber of Commerce will sponsor its 23 rd Business Showcase on Saturday, March 12, from 10 a.m.-2 p.m., at the John F. Kennedy Community Center, 315 Howdershell Road in Florissant.
The showcase will feature nearly 50 businesses and community organizations.
"This is the third year for the event at the JFK Community Center," said Carolyn Marty, the new chamber president. "The new location was very well received in 2010 as  nearly 3,000 visitors  came to the event.. The JFK Community Center features easy access from the highway and attracts people  from both Florissant, Hazelwood other unincorporated  areas of North County, too.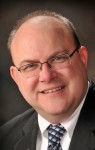 Scott Schneider, Business Showcase & Family Fair 2011chairman  invites the community to the event. "The annual Business Showcase is a wonderful opportunity for exposure for our members and offers a great experience for the community.  We hope to lots of people at the event."
There will be strolling musical performances by "Men of Harmony," plus health screenings, drawings and more.
In less than an hour residents can meet business leaders in the area that can fulfill their health needs or decorate their homes. The diversity of businesses showcased this year will certainly give residents attending a great look at what chamber members have to offer the community.
Business owners still have the opportunity to purchase a booth. Single booths are $175. Booths include an eight-foot draped table, a company sign, and a listing in the Business Showcase program.
For more information call the chamber office at 314-831-3500, Information can also be found online at www.greaternorthcountychamber.com.
Businesses sponsoring the 2011 Business Showcase: Christian Hospital, Delmar Gardens North, Garden Villas North, Hazelwood School District and Schnucks Markets.
Social Bookmarking
Comments
You must be logged in to post a comment.