BlackJack / Spanish Lake
« Previous Entries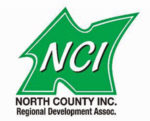 As part of the organization's 40th Annual Leadership Breakfast celebration, North County Incorporated (NCI) will recognize several area leaders for making a significant positive impact in North County. The event will be held on Friday, May 19 from 7:30.-9:30 a.m. at the Marriott St. Louis Airport. More than 600 business, civic, and community leaders will gather to honor the recipients.
Read more on North County Inc. Honors Community Leaders Making a Difference in No. County…
The Knights of Columbus Duchesne Council #2951 and the City of Florissant will be co-sponsoring a Food Truck Knight on Friday, April 21 from 5 to 9 p.m. on the lot near the Old St. Ferdinand Shrine located at 50 rue St. Francois. The trucks will serve until 8 and the band Stillwater will perform until 9. (some trucks may serve later)
Read more on Florissant, K of C Hosting 1st Food Truck Night of Year…
Mayor Thomas P. Schneider said that this year's electronic recycle event on April 8 was an overwhelming success. An overflow of people came to the event to recycle electronic devices which included TVs, computer equipment, stereos and household appliances.
Read more on City's Recycling Event a Big Success…
By Jim Wieners
SPRING NOTES — Playing as a Club sport and the only area team, Hazelwood Boys Lacrosse, mainly fielding players from Hazelwood Central and Hazelwood West High Schools, is off to a 6-1 start.
Read more on Hazelwood Boys Lacrosse Starts 6-1…
By Jim Wieners
Hazelwood Central Baseball returns to the Lutheran North Tournament this Thursday-Saturday, April 20-22, (weather permitting) with two goals in mind.
First; repeat as tournament champions. Last year the Hawks defeated The Principia 12-1, Lutheran North 1-0 in 10 innings and St. Dominic 2-1. It was the first tournament title at Lutheran North for Hazelwood Central as the Hawks were in the middle of a 19-game winning streak before losing five of their last six.
Read more on Hazelwood Central Baseball Seeks 2 Goals At Lutheran North Tournament…
A group of seven students from Parker Road Elementary School are the team winners of the district's 2017 Scholar Bowl competition.  The students, fifth graders Jon-Michael Brown, II, Destiney Payne, Claudia Poenick, and sixth graders Bella Fernandez, Zoey Martinez, Mia Maxedon and Grace Raycraft competed against teams from all of the district's elementary schools to win the title.  Sarah Jennings, a fifth-grade teacher at the school, coaches the Parker Road team.
Read more on Students from Parker Road Win FFSD Scholar Bowl…
« Previous Entries