BlackJack / Spanish Lake
« Previous Entries
Next Entries »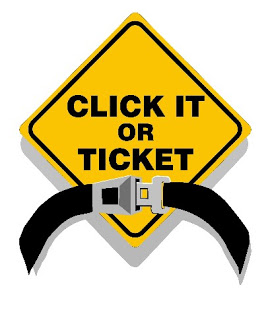 The Hazelwood Police Department will be joining efforts with statewide law enforcement on Thursday, Feb. 16, for an aggressive "Click It or Ticket" mobilization to get more motorists to buckle up and save more lives.
Read more on Hazelwood Police Department to Step Up Seat Belt Enforcement…
As part of the organization's 40th Annual Leadership Breakfast celebration, North County Incorporated (NCI) will recognize area leaders for making a significant positive impact in North St. Louis County. The event will be held on Friday, May 19, from 7:30 -9:30 a.m. at the Marriott St. Louis Airport, 10700 Pear Tree Lane.   More than 600 business, civic, and community leaders will gather to honor this year's award recipients.
Read more on North County Inc. Seeks Nominees To Honor Community Leaders Those Making a Difference in North County…
By Jim Wieners
After six seasons as Hazelwood Central's eighth head football coach (11 if you combine Hazelwood Senior High and Hazelwood Central High) Van Vanatta is heading to Columbia to be the head coach at Rock Bridge High School.
Read more on Columbia-Rock Bridge Football Gets Van Vanatta From Hazelwood Central…
Pump Boys and Dinettes will be perform at the Florissant Civic Center on Jan. 29 at 2:00 p.m. as part of the Florissant Fine Arts Council's Applause/Applause series. Pump Boys and Dinettes garnered three Tony Award nominations and two Drama Desk Award nominations during its run in New York.
Read more on 'Pump Boys and Dinettes' Coming to Civic Center Theater for 1-night Jan. 29…
Photos of Icy Beauty: The not quite a major ice storm weekend, while not as bad on the roadways in North County, left some beautiful photo ops such as these photos. Trees at Dunegant Park (top photo) left this cluster of icy branches, while this house on a hill in Ferguson on Darst made a scenic setting on Sunday before the big thaw early Monday.                                                     
Read more on ICY MEMORIES: Photos of Icy Beauty…
Special to The Independent News
In many areas, Catholic elementary schools are known more for their competition than collaboration, but in North County that is no longer the case. Since the 2010-11 school year, Catholic parishes and schools have been working together here and the Federation of Catholic Schools is building relationships and establishing the foundation for working together even more in the future.
Read more on N. County Catholic Schools Collaborating: What does that mean?…
« Previous Entries
Next Entries »