BlackJack / Spanish Lake
« Previous Entries
Next Entries »
Six schools have been recognized with the Ferguson-Florissant School District 2017 Green Ribbon Schools award.  Green Ribbon Schools awards are part of the district's Green Schools initiative designed to educate students, outreach to the community and improve practices to reduce negative effects on the environment.  Awards are given annually for sustainability in energy usage, gardening, recycling/waste reduction, reducing water run-off/erosion and promotion of sustainability practices.
Read more on Six Ferguson-Florissant Schools Earn Green Ribbon School Awards…
Archbishop Carlson has approved the closure of St. Angela Merici School in Florissant due to decreasing school enrollment, low registration for the 2017-2018 school year, and the retirement of the current principal. Parish leadership submitted the closure request in order to be good stewards of parish resources.
Read more on Archdiocese Suggests Other Area Schools For St. Angela Merici Students in Fall…
Warrants were issued by the St. Louis County Prosecuting Attorney's Office on May 4th on Willie Spates for the charge of Robbery in the 2nd Degree. The charge is related to an incident that occurred in the morning hours of April 19 in the 1300 block. of Arlington.
Read more on Warrants Issued for 2nd Degree Robbery of Elderly Woman…
Hazelwood School Board Approves
Some Middle School Transfer Options
In an effort to alleviate overcrowding in one Hazelwood middle school, and to address the concerns of low enrollment in other middle schools, the Hazelwood School District Board at its May meeting gave a unanimous vote on "Option #6" for some student transfers. Option #6 is outlined as follows:
Read more on Hazelwood starts some school transfers…
'THE WONDERS OF THE WORLD'
IS THEME OF 55TH FESTIVAL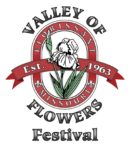 The Valley of Flowers Festival in Florissant, traditionally the first festival of spring in the metropolitan St. Louis area, will feature a theme of "The Valley of Flowers Celebrates the Wonders of the World" for the 55th annual event.  This year's (2017) festival takes place from Friday, May 5 through Sunday, May 7, with the Valley of Flowers Parade held on Sunday, May 7.   (more information on page 2-11B)
Read more on 2017 Festival Will Include Many Old Favorites Like Children's Celebration…
Stenger Hosts Meeting of Leaders
Bi-State leaders created a joint law enforcement task force this week to increase patrols, coordinate 911 calls, and improve police response to security problems on MetroLink. Attendees reached the unanimous agreement on a plan designed to improve MetroLink security. According to St. Louis County Executive Steve Stenger the plan is "a structure and approach that will keep MetroLink riders safe."
Read more on MetroLink Safety Bi-State Task Force's Top Priority…
« Previous Entries
Next Entries »