BlackJack / Spanish Lake
« Previous Entries
Next Entries »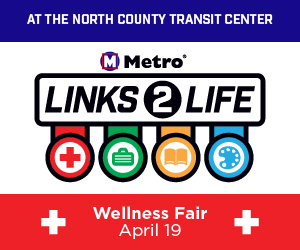 Cleaning up area streams and neighborhoods is the theme of the ninth annual Confluence Trash Bash, which will take place from 8:00 a.m. to 1:00 p.m. on Saturday, March 18, 2017. Volunteers can meet at Sunset Park, 2700 Sunset Park Drive, Florissant, MO 63031, near the lower parking lot pavilion, as well as 5 other sites around St. Louis County.
Read more on FLORISSANT RESIDENTS ENCOURAGED TO PARTICIPATE IN 9TH ANNUAL CONFLUENCE TRASH BASH ON MARCH 18…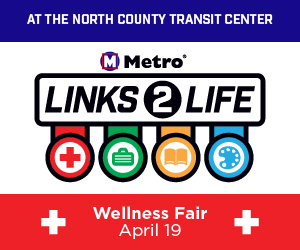 The Special School District (SSD) recently honored Maxine Valdez, assistant superintendent for student services in the Hazelwood School District, with the Special Ambassador Award, which is the highest recognition given by SSD.  Valdez was presented the award during a dinner banquet hosted by SSD on March 8.
Read more on Special School District Honors Hazelwood District's Maxine Valdez…
St. Louis County and The Salvation Army extended the dates of operation for the Warming Shelter until March 20 due to the cold weather this week. The Shelter is located at 10740 Page Avenue, 63132, in The Salvation Army Family Haven.
Read more on Warming Shelter Extends Services…
Valley of Flowers 2017 Festival is Seeking Sponsors.
Festival Dates are Friday May 5, Saturday May 6, and  Sunday May 7.
Level of sponsorship are:
Fleur di Lis Level – $1,000.00
Read more on Valley of Flowers 2017 Festival Seeking Sponsors…
   The Valley of Flower's Festival is looking for booths for the May 5,6 and 7 festival dates.

   Vendors can use the booths to sell crafts or merchandise. Information booths allow clubs, businesses, and organizations to connect with people, and participating in the parade as either a Walking or Mobile Unit — or both – allows groups to promote themselves. Participating in the Flea Market is a great way to sell gently used items. That need new homes.
Read more on Valley of Flower's Looking for Booths and Parade Participants…
Volunteers needed for cleanup of rivers, creeks
Area residents are invited to join cleanup efforts, helping to improve the condition of our waterways. To date, volunteers have removed more than 5,780 tires and about 106 tons of trash from area streams and rivers.
    Volunteers can choose from the following locations for check-in and a free bagel breakfast from 8-8:45 a.m.:
Old Chain of Rocks Bridge, 10950 Riverview Drive, St. Louis, MO 63137
Missouri River Relief, 10950 Riverview Drive, St. Louis, MO (will travel by boat to cleanup site)
Big Muddy Adventures, 10950 Riverview Drive, St. Louis, MO (will travel by canoe to cleanup site)
Creve Coeur Park, 2160 Creve Coeur Mill Road, St Louis, MO 63146 (using boats on Mallard Lake)
Florissant Sunset Park, 2300 Sunset Park Drive, Florissant, MO 63031
City of Bridgeton, 13217 Ferguson Ln., Bridgeton, MO 63044
City of Overland (Call 314-427-2401 or 314-662-2401 for location and registration information)
    Specific cleanup sites will then be assigned near each of the starting locations. At noon, participants can return to their check-in locations for a post-cleanup gathering. Prizes will be awarded to volunteers who find the weirdest, biggest, and most expensive trash that morning.
   Brian Waldrop, assistant with St. Louis and Southeast Regional Missouri Stream Team Association said,"This one-day event brings people of all ages together with the common goal of improving water quality and wildlife habitat in the rivers and creeks within the Mississippi and Missouri Rivers watershed. At the end of the day, volunteers are rewarded with the satisfaction of making a positive impact on the condition of our waterways."
   All are welcome, and no experience is required. Individual volunteers, civic groups, and youth organizations are encouraged to attend. Volunteers should dress for the weather and bring a water bottle and gloves.
   Trash bags will be provided. Transportation is available for school and other groups by contacting Colleen Scott with the Missouri Department of Conservation via email to Colleen.Scott@mdc.mo.gov.
   Partners on this event include St. Louis Audubon, Greenway Network, St. Louis Brightside, St. Louis County, the Missouri Department of Conservation, Missouri Stream Team, Missouri River Relief, St. Louis Forward, and Big Muddy Adventures. Participating municipalities include the Maryland Heights Parks Department and the cities of St. Louis, Creve Coeur, Florissant, Bridgeton, Overland, and Bellefontaine Neighbors.
   For more information, email greenwaynetwork@gmail.com.  To register online, visit www.greenwaynetwork.org/projects-issues/confluence-trash-bash.php"
Read more on Confluence Trash Bash Set For March 18…
« Previous Entries
Next Entries »