BlackJack / Spanish Lake
« Previous Entries
Next Entries »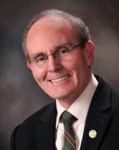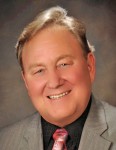 School Boards Candidates, Propositions also on April 8th ballot


The mayor's race in Florissant with Incumbent Mayor Tom Schneider opposed by challenger Mark Behlmann is garnering the most interest in the April 7th municipal elections (see page 8), but there are other races of interest including one city council race in Florissant, plus a no tax increase bond issue in the Ferguson Florissant School District and a 25-cent sales tax in the City of Hazelwood
Read more on Schneider-Behlmann Mayor's Race in Florissant Tops Ballot…

Norm McCourt is seeking reelection as mayor of the City of Black Jack for a fifth term in the April 7th municipal election. He issued a statement on his campaign stated that he "determined to continue the progress we have made over the last four years."
Read more on Black Jack election…
Fiscal year audit shows
City is again in excellent financial shape
At the Jan. 20 Council Meeting, the City Council approved the audit for the fiscal year ending June 30, 2014.   The audit which was performed by Hochschild, Bloom & Company LLC. showed that the City of Black Jack was again in excellent financial shape. Some Audit Highlights:
Read more on Black Jack Fiscal Audit…
By Jim Wieners
Girls Basketball Teams at Hazelwood Central High and Incarnate Word Academy have at least 11 wins each prior to Martin Luther King Day (Jan. 19) and both teams have been on winning streaks.
Read more on Hazelwood Central, Incarnate Word Basketball Teams Keep Winning…
Read more on North County WWII Vet Presents Blues' Elliott with New Mask…
Trinity High to Host Forum on
Unrest, Peace and Justice on Nov. 13
How do we talk to our children about moving through unrest to peace and justice?
This follow up event to the event held at St. Rose Philippine Duchesne Church in early October will be held Thursday, Nov. 13 at 7 p.m. at Trinity High School
Read more on North County Meeting for all Parents…
« Previous Entries
Next Entries »