BlackJack / Spanish Lake
« Previous Entries
Next Entries »
By Lisa Kampter
Immediately when I saw the Stellar Hog, I compared it to Henke's Tavern in Florissant. Located in the middle of a neighborhood on Leona near Bates in South St. Louis, this place is rich in history. You'd never realize that inside the small white building you'd find some of the best food around. I can honestly say that rarely do the Dining Divas agree on our food, but this time, we all agreed we wanted to come back!
Read more on South City BBQ Joint Gets Stellar Ratings from the Dining Divas…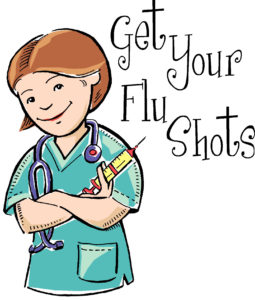 As flu season approaches, the Saint Louis County Department of Public Health will be hosting three flu vaccination clinics during September. While there are other ways to help prevent seasonal flu, getting vaccinated is critical to protecting the health of individuals and their community as a whole.
Read more on Saint Louis County Department of Public Health to Host Influenza Vaccination Clinics…
High schools in the Hazelwood School District (HSD) are kicking off the 2017 Homecoming season starting Sept. 9 with Hazelwood West High School, followed by Hazelwood East High School on Sept. 16, and Hazelwood Central High School on Sept. 23.
Read more on Hazelwood School District Calls All Alumni Back During Homecoming…
BJC Medical Group and Christian Hospital hosted a ribbon-cutting ceremony in conjunction with the Greater North County Chamber of Commerce on Sept. 6 to officially mark the recent opening of Convenient Care at Hazelwood, located at 7451 A N. Lindbergh in the Elm Grove Shopping Center.
Read more on Convenient Care at Hazelwood Marks Official Opening with Ribbon Cutting…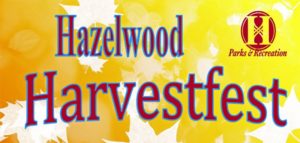 The City of Hazelwood will host another free all-day Harvestfest on Saturday, Sept. 9, at Howdershell Park, 6810 Howdershell Rd., from 9 a.m. to 6 p.m. It offers a variety of fun activities for the young and old alike. Many of the traditional favorites are being brought back, as well as a few new ones to add more entertainment value.
Read more on Hazelwood Harvestfest Returns To Howdershell Park Sept. 9…
Will Serve North County and Illinois
Siteman Cancer Center plans to open a $20 million satellite facility in 2019 on vacant land at the site of Christian Hospital's Northwest HealthCare facility at 1225 Graham Road in Florissant. Since July 1 Siteman has operated its fifth and newest satellite location at Christian Hospital's main campus at 11133 Dunn Road in North St. Louis County.
Read more on New Siteman Cancer Center To Open in 2019 in Florissant…
« Previous Entries
Next Entries »