BlackJack / Spanish Lake
« Previous Entries
Next Entries »
Friday, Feb. 26
Fish Fry all through Lent at Florissant Valley VFW Post 4105, 410 St. Francois from 3-7. All profits go to support Veterans. Call 314- 831-6121.
Fish Fry at Florissant Elks Lodge 2316, 16400 New Halls Ferry Rd, 4 to 8 p.m. every Friday until March 25. Serving cod, jack salmon, shrimp, homemade desserts. For information call 314-921-2316.
Parents, teachers and others jammed the Hazelwood School District School Board meeting Wednesday night to voice opposition to the administration's recently announced plan to reduce the budget over the next several years. Most of the opposition concerned cutbacks in elementary band/orchestra and the plan to have only one physical education class per month.
Read more on Budget Cuts for Hazelwood School District Draw Criticism from Parents, Teachers…
The 9th Annual Mayors' Shamrock Ball is March 5
Last year's Mayors' Shamrock Ball sold out, but the organizers for the 2016 event expect the upcoming evening to be the best one yet. The 9th annual Mayors' Shamrock Ball is slated for Saturday, March 5, from 6:30 to 11 p.m. at Garden Villas North, 4505 Parker Road.
Read more on Mayors' Shamrock Ball Benefits Valley Industries…
Councilman Brian Fletcher passed away unexpectedly on Sunday, Jan. 10. Fletcher, a 28-year politician, a former Country Club Hills Alderman and former mayor of Ferguson, was elected Ward 2 Councilman last April 6.
Read more on Brian Fletcher, Former Mayor and Current Ferguson Councilman, Dies at Age 56…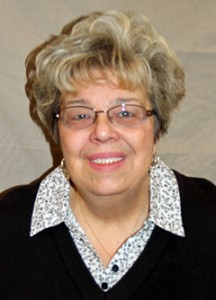 She will be honored at luncheon on Jan. 20
The Greater North County Chamber of Commerce has selected Mary Gettemeier, owner of The Flower Pot, as its 2016 Business Person of the Year. A member of the Chamber since 1985, Gettemeier will be recognized at the Chamber's Membership Luncheon on Wednesday, Jan. 20, from 11 a.m. to 2 p.m., at Norwood Hills Country Club.
Read more on Mary Gettemeier Selected Chamber 2016 Business Person of the Year…
Elizabeth Wade, vice president and bank manager of the Hazelwood Pulaski Bank office, will be installed as the 2016 Chair of the Greater North County Chamber of Commerce Board of Directors on Jan. 20 at Norwood Hills Country Club. The luncheon costs $25 per person and reservations must be made by noon, Friday, Jan. 15. To reserve a seat, call the Chamber at 314-831-3500 or register online at www.greaternorthcountychamber.com.
Read more on Elizabeth Wade to Chair GNCCC Board For 2016, Board Installation Jan. 20…
« Previous Entries
Next Entries »