BlackJack / Spanish Lake
« Previous Entries
Next Entries »
More than 230 guests enjoyed the sold-out 'Roaring 20s' Nite of Stars festivities at the Greater North County Chamber gala on Dec. 1 at the Paul Detrick Atrium on the campus of Christian Hospital.
Read more on GNC Chamber Names Bennetts Business Person Of the Year at 2017 Nite of Stars…
Holiday Lights and Holiday Sights
From Around
Florissant,
St. Louis,
and Beyond!
Read more on Florissant Police Issue Summons of Joy…
Hazelwood Firefighters Bring Back Santa Claus Parades Dec. 7,13,14,21
Kids in the City of Hazelwood "better watch out," "better not cry," "better not pout" we're telling them why, "Santa Claus is coming to town." As part of their Community Outreach Program, Hazelwood Firefighters are bringing jolly old Saint Nick back to Hazelwood again for the annual "Santa Parade" program from Dec. 7 to Dec. 21.
Read more on Santa Claus Parades Return…
Cowboy-Style Christmas Cheer Rides into Civic Center
Read more on Cowboy Christmas…
FLORISSANT KICKS-OFF HOLIDAY SEASON WITH 20TH ANNUAL EVENT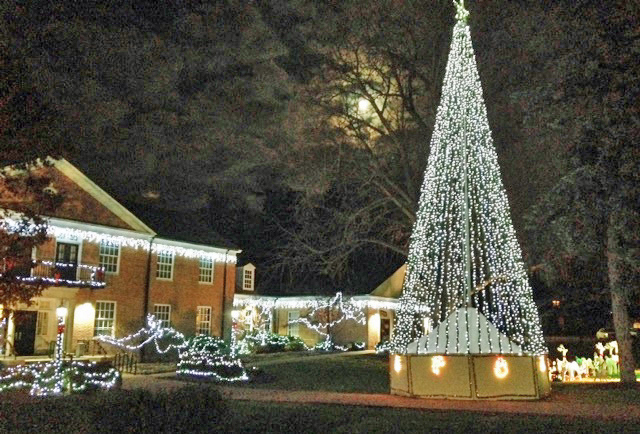 Mayor Thomas P. Schneider, the City of Florissant and Old Town Partners hosted the 20th annual festive Christmas in Old Town event and Tree Lighting ceremony last Saturday to officially start the holiday season in the city.
Read more on Florissant & Old Town Tree Lighting…
« Previous Entries
Next Entries »