BlackJack / Spanish Lake
« Previous Entries
Next Entries »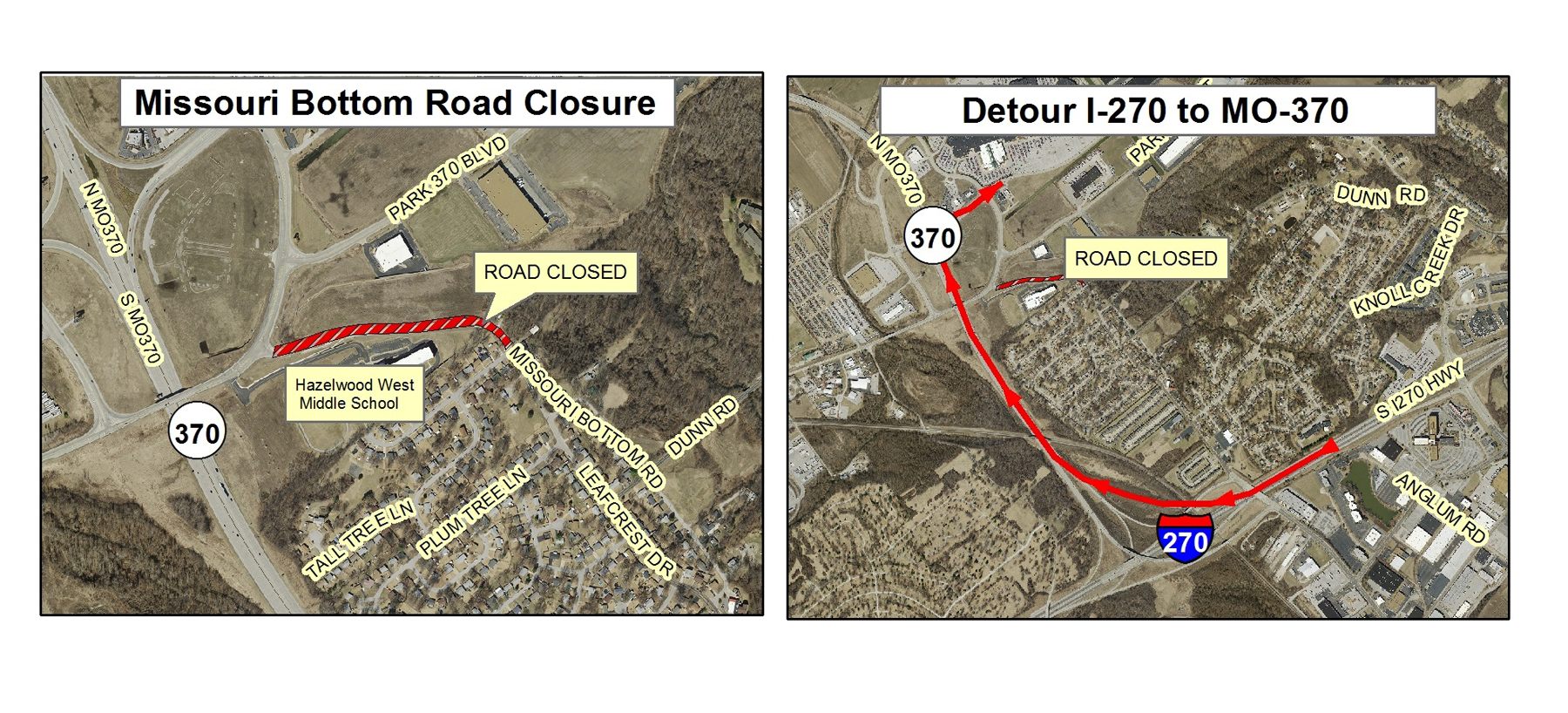 The City of Hazelwood announced that Missouri Bottom Road from Tulip Tree Lane to St. Louis Mills Boulevard has been closed indefinitely for emergency repairs until further notice. No vehicles will be allowed on it and pedestrians are being asked not to walk on it for personal safety.
Read more on City of Hazelwood Closes Missouri Bottom Road Indefinitely for Emergency Repairs…
The American Red Cross and the city of Bellefontaine Neighbors are holding a blood drive Saturday, Dec. 19, in the gym at Hazelwood East High School, 11300 Dunn Road. The site will be open from 10 a.m. to 2 p.m.
Read more on Sickle Cell Association, Bellefontaine Neighbors Hold Blood Drive Dec. 19…
Missouri offers spectacular winter eagle watching opportunities between December and February each year. The first Eagle Days event this year is at Squaw Creek National Wildlife Refuge on Dec. 5. The Missouri Department of Conservation invites everyone to enjoy nature during the Eagle Days or simply go see the eagles on their own.
Read more on Department of Conservation Eagle Days Begin, will be at Chain of Rocks Jan. 16-17…
Thursday, Dec. 17
   Flower Valley Quilting Guild meets the third Thursday of each month at 7 p.m. at Zion Lutheran Church, 123 Carson Road, Ferguson.
Blood pressure clinic at St. Catherine Retirement Community, 3350 St. Catherine Street, at 10:15 a.m. RSVP to 314-838-3877.
Black Jack Candidacy Filing Opens For
4 City Council Seats on April 5th ballot
Black Jack will hold an election on April 5, 2016, to elect four members of the City Council, one from each of the four Wards of the City for two-year terms.
Residents had an opportunity to talk directly with U.S. Army Corps of
Engineer employees about radiation conditions at Coldwater Creek
Big Crowd at Civic Center Meeting on Coldwater
Creek Cancer Concerns  Wanted to Learn More
Story and photo by Bob Lindsey
« Previous Entries
Next Entries »