BlackJack / Spanish Lake
« Previous Entries
Next Entries »
Last Tuesday a social media post was posted on the I Care About Florissant group about Dalmation Cleaning & Restoration taking donations of water for the Hurricane Harvey victims in Texas. Todd Seagraves asked the Greater North County Chamber office to be a drop off point and the chamber quickly sent out emails, text messages and posted on social media pages asking the community to drop off cases of water.
Read more on GREATER NORTH COUNTY CHAMBER COLLECTS 200+ CASES OF WATER FOR HARVEY VICTIMS…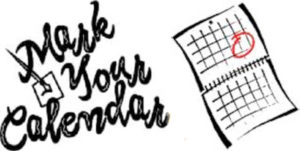 Chalily is hosting "SPLASH" Water Garden Tour, Saturday, Sept. 9 Many water gardeners (including many members of the St Louis Water Gardening Society) are opening their special places to the public for this fall garden tour.
Read more on Mark Your Calendars! – Updates!…
By Tom Anselm
Even if you were just a casual sports fan, it was hard not to get caught up in the events of the summer of 1998. Especially in our town, sometimes referred to as "Baseball Heaven." A record that had stood for 37 years was on the verge of being broken. And by the end of that season, it would be shattered.
Read more on PEDs or Not, Big Mac Made Baseball Fun Again in 1998…
By Randy Gardner
I would have to say, the question that I get asked the most is, what do you think about the Cardinals this year? My answer, as always, is that it is a long year and that you can expect some ups and downs. This year though I'm not sure I'm totally telling the truth every time.
Read more on Cut Matheny Some Slack While Cards are Still in Race…
By Jim Wieners
Hazelwood East Football begins Suburban XII Conference North Division play against two Hazelwood School District rivals the next two weeks at Gorzynski Field.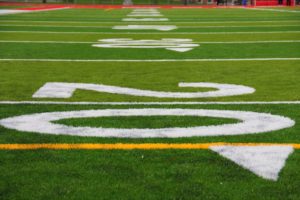 East hosts defending two-time Suburban XII North Champion Hazelwood Central, Saturday, Sept. 9 then welcomes Hazelwood West Sept. 16. The third Hazelwood District game pits Central at West Oct. 7. All three Hazelwood School District games start at 1 p.m.
Read more on Hazelwood East Football To Host Central, West Next Two Weeks…

By Jim Wieners
Hazelwood West Softball was 20-3 last season, scoring 10 or more runs in 13 games while shutting out 12 opponents. The three losses last year were all at home including a 2-1 Class Four Sectional loss to Francis Howell North that ended the Wildcats' season too soon.
Read more on Hazelwood West Softball on an Unfinished Business Mission…
« Previous Entries
Next Entries »