Columnists
« Previous Entries
by Randy Gardner
As I sit and look out the window at the sunny sky today, I'm reminded that baseball will be starting soon. Pitchers and catchers will be reporting to spring training before we know it and the season will be upon us. We'll be cheering for our Red Birds. I am really curious to see what this team will look like this year with some of the changes that have been made.
Read more on Blues at Crossroads, Cards Get Ready For Traditional Season…
Singing the Winter Blues Ain't
All That Bad…Considering
By Tom Anselm
The financial results are in by virtue of the U.S Mail and various internet sources: Christmas is over. That-there goose that was getting fat a mere few weeks ago… well, he has been eaten. No more pennies going in that old man's hat. Now it is dollars they are wanting, and soon, or the interest kicks in at
Read more on A Boomer's Journal…

By Randy Gardner
It seems like there are two spectrums of fans for the Super Bowl on Sunday. The people who are really interested in one of the two teams and the people who don't really give a darn. I would have to say that I have never seen such a disparity in caring who wins this game.
Read more on Who Do Like in Super Bowl? I'm Going with Brady…
By Nichole Richardson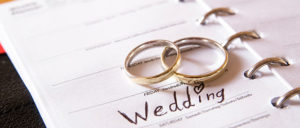 Planning a wedding isn't for the faint of heart. Often what starts off as a fun and relaxing experience quickly turns into a rabbit-hole of choices, commitments, and compromise. It's so important to keep an open and flexible mindset during the initial stages to avoid the frustration and disappointment of an ideal not reached.
Read more on Staying on Track When Planning A Wedding…
By Jim Wieners
With the Feb. 11 deadline for qualifying for the Missouri State High School Activities Association Girls Swimming and Diving Championships, Feb. 17-18 at the St. Peters' Rec-Plex, Incarnate Word Academy has added the 200-yard Freestyle Relay, freshman Ellie Wehrmann has added or updated event qualifying times and sophomore Emily Schroeder has updated her two qualifying times, as of Jan. 29.
Read more on Incarnate Word Academy Stokes Up For Girls Swimming in State…
By Jim Wieners
North, Chappel Passes 1,000 Points In a battle of Girls Basketball teams sharing 3-0 Suburban XII North records Hazelwood West, with a 1,000-point-plus player in senior Lakeita Chappel, hosts McCluer North Thursday, Feb. 2 at 7 p.m.
Read more on Hazelwood West Girls Host McCluer…
« Previous Entries