Columnists
« Previous Entries
A Boomer's Journal
by Tom Anselm
We haven't always been this well-off. I have my tongue tucked slightly in my cheek when I say this, because by U.S standards, we are anything but well-off. But ya know, we have food to eat and we can pay our bills, and with my pension and both the lovely Jill and I getting our Social Security, we should be better off than the majority of the world. (Wow! Just writing that makes us seem ancient, but that's a story for another day.)
Read more on Doing What You Have to Do Sometimes Has its Moments…
by Sandra Olmsted
Reversals of fortunes and marriage proposals abound in director Thomas Vinterberg's adaptation of Thomas Hardy's Far From the Madding Crowds. Yet, the film is not a Victorian romantic comedy.
Read more on Far From the Madding Crowd: A Verdant, Ripe Adaptation…
By Randy Gardner
What a way to start off the week by losing one of the cornerstones of the Cardinals pitching group, Adam Wainwright.
It looked like such a simple play as he left the batter's box after a short hit. This in my mind goes back to players who train specific parts of their body for specific sports and forget about the rest of their body.
Read more on Who's To Blame For Sports Injuries?…
New Movies, Old Moves: 3 Classic Hollywood War/Romance Films
           by Sandra Olmsted
Several of the films this spring display an interesting development. As the audience has shifted from solely the 17-34 year old male demographic, filmmakers have adapted Classic Hollywood filmmaking styles to lure other audiences into the theaters. The baby boomers, retirees, and empty nesters go to the movies more, a trend documented in varies trade journals over the past several years. To appeal to this demographic, the best filmmakers have successfully selected a unique combination of strong classic narratives, magical realism, cerebral storytelling, stylish special effects, wide audience appeal, and lofty themes.
The Dining Divas
By Lisa Kampeter
I'm always excited when we find a new restaurant that's delicious, down to earth, and affordable, and the Dining Divas discovered another in the U-City loop area at Salt and Smoke.   The sign out front says it's barbecue, beer, and bourbon, and that means…it's good eating.
Read more on It's Yet Another BBQ Place in STL that The Dining Divas Love…
A Boomer's Journal
By Tom Anselm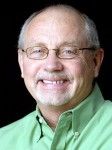 A quick review of recent columns seems to show
That my tone's been kinda serious 'bout stuff, ya know.
So here's my humble effort to change up these things
Read more on A Rap to Spring, And Other Things…
« Previous Entries