Columnists
« Previous Entries
Dining Divas Enjoy Central West End Barbecue Joint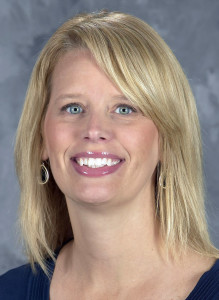 Dining Divas was a struggle this month. First, we struggled picking a date (my bad decision as I was on vacation during our normal day of the month). Between the Fox season kicking off, work events, and kids soccer, it was a busy week, but we figured it out. Then, I picked a restaurant that apparently was doomed from its start. I had just read a great story on it in St. Louis Magazine a month earlier, and when I told everyone where we were going, I later found out they had already shut their doors. Then, the day of Divas, the girls were dropping like flies.
Read more on Dining Divas go to BBQ Saloon…
Bittersweet Events on Art
Hill…Remembering 9-11
By Tom Anselm
As we walked onto the red, white and blue display on Art Hill in Forest Park, we heard a soft tinkling sound. It was as if tiny bells were chiming, randomly, constantly. American flags, 6,868 of them, were waving gently on this warm early-September morning. Each one symbolized a fallen member of the US Military, men and women from every branch who had given the ultimate sacrifice in wars since that fate-filled day of September 11, 2001.
Read more on A Boomer's Journal:…
There were Many 'Closet'
Fans Watching the Rams
By Randy Gardner
I know you might not want to hear about it but I am going to write about it anyway. That was a big win for the LA Rams. Don't say you didn't watch it, I know many here did., more than the tv ratings showed.
Without the Rams, Try A High School Game
By Randy Gardner
You never want to wish nothing but the best for most but there are some that you say, what comes around goes around and this is where the Rams sit in my book. That statement leans towards Stan Kroenke. What I have been hearing from almost everybody is that this is the same old Rams franchise just in a different city.
Read more on Living Football Season…
Hazelwood West Starts 4-0 In Softball;
Qualifies Freestyle Swimmer For State
By Jim Wieners
Labor Day, Sept. 5, has come and gone but Hazelwood West enjoyed what has happened before Labor Day in two sports teams.
Read more on Hazelwood West Does Well in Softball and Swimming…
Hazelwood Central, Trinity, Lutheran North Each Starts 3-0
By Jim Wieners
Pre-Labor Day starts for five North County High School Football teams are unbeaten as each starts 3-0 including Hazelwood Central, Trinity Catholic and Lutheran North.
Read more on North County Fall Football…
« Previous Entries