Columnists
« Previous Entries
by Sandra Olmsted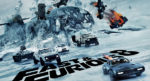 The eighth installment in the Fast and Furious franchise varies vastly from an exciting and stimulating race and sometimes the movie drags, yet it does offer escapism. In terms of comparison to other movies in the series, it is by far not the worse, having benefited from improvements in special effects over the years and from F. Gary Gray's direction.
by Randy Gardner
Here is a testament to the strength of the fans here in St. Louis when it comes to baseball. The Cardinals are off to one of the worst starts in a long long time and most people that I talk to have mostly bad things to say about this year's team. But when the team comes home for a home stand this week and the place is absolutely packed as if the Cards were in a playoff series.
Read more on Don't' Close the Door on 2017 The Cardinals; Blues Primed To go Far in the Playoffs…
By Jim Wieners
SPRING NOTES — Playing as a Club sport and the only area team, Hazelwood Boys Lacrosse, mainly fielding players from Hazelwood Central and Hazelwood West High Schools, is off to a 6-1 start.
Read more on Hazelwood Boys Lacrosse Starts 6-1…
By Jim Wieners
Hazelwood Central Baseball returns to the Lutheran North Tournament this Thursday-Saturday, April 20-22, (weather permitting) with two goals in mind.
First; repeat as tournament champions. Last year the Hawks defeated The Principia 12-1, Lutheran North 1-0 in 10 innings and St. Dominic 2-1. It was the first tournament title at Lutheran North for Hazelwood Central as the Hawks were in the middle of a 19-game winning streak before losing five of their last six.
Read more on Hazelwood Central Baseball Seeks 2 Goals At Lutheran North Tournament…
by Sandra Olmsted
Director Marc Webb's Gifted tugs on the heartstrings at many turns, yet it also has humor and purveys a sense of redemption. Unabashedly manipulative, the tear jerk moments, especially a cat rescue, will make cat lovers swoon for the male lead, Chris Evans, even more. On the other hand, Gifted shares the indie film qualities of small-scale filmmaking and being driven by solid performances and strong, sparking dialogue, similar to Little Miss Sunshine and Juno. Gifted also has an old Hollywood feel because of the range of emotions plucked at, like Old Yeller or Pollyanna, with a sprinkling of The Trouble with Angels.
Read more on 'Gifted': Cliched But Moving and Funny…
By Carol Arnett
The Florissant City Council held a public hearing and some second readings on bills Monday night. In the public hearing, First Collinsville Bank asked for approval for a monument sign for the property at 14040 New Halls Ferry Road. The site is near the intersection of the New Halls Ferry and Lindbergh, next to Styger Funeral Home.
Read more on Stix and Ice, Hertz Car Sales Coming To Florissant…
« Previous Entries