Columnists
« Previous Entries
by Lisa Kampeter
It was déjà vu all over again. Last time the Dining Divas tried to go to Reeds American Table, illness, late cancellations, and general nervousness about the menu caused our generally large group to be more of an intimate gathering. And those that missed it this time around should be disappointed.
Read more on Dining Divas Enjoy Atypical 'Classic' American Maplewood Restaurant…
By Sandra Olmsted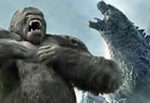 Rife with political, theological, and philosophical symbolism, this latest remake of the 1933 Kong classic takes this version on a fresh journey into the mythology of monsters, such as the giant apes, carnivorous lizards, and greedy, driven men.
Read more on Kong: Skull Island: One for the Textbooks…
By Jim Wieners
For the third straight year in the Suburban XII (12) Conference, North Division McCluer North took first place, going 5-0, in Girls Basketball.
McCluer North ended their season with a 21-9 overall record and was a Class Five Sectional Qualifier. The Stars finished the season March 8 at Lindenwood University in St. Charles with a 56-51 loss to St. Joseph's Academy, which ended the Stars season in 2015-16 in a district final at St. Joe.
Read more on McCluer North Girls Hoops Wins 3rd Straight Suburban 12 North Title…
By Jim Wieners
Lutheran High School North Girls Basketball's first-ever journey to the Missouri State High School Activities Association Class Three championships was an down and up affair on the University of Missouri campus.
Read more on Lutheran North Girls Hoops Finishes Third; IWA Seeks Eighth State Title…
Tough to Watch Spring Training Games
When Freezing Outside
By Randy Gardner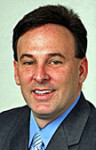 I am sitting here writing my column on a day that most parents consider a Spring Break for their kids. Spring Break, my rear end, it's more like Fall break. Can you believe the temperatures this week? No wonder everybody is sick, 75 one day then 25 the next.
Read more on Card's Spring Training; Blues Playoffs…
Friday marks an event of great significance in the saga of our little clan. For it was on St. Patrick's Day 45 years ago that I officially met The Lovely Jill. And the rest, as they say in the story books, is history. Good old St Patrick, imparting the fabled Luck of the Irish on a kid with middle-European ancestry.
Read more on A Boomer's Journal: Irish? Not Sure, But March 17 'tis Day to Celebrate…
« Previous Entries