Columnists
« Previous Entries
By Sandra Olmstead
Director Gerry Marshall continues his exploration of holidays with Mother's Day, which celebrates moms and at the same time reduces them and those they mother, marry, divorce, or abandon   to stereotypes played by a large ensemble cast of good actors. Unfortunately, despite some laughs, the trite dialogue and predictable, soap-operaish plots make Mother's Day a pleasant but less than memorable diversion.
Read more on Mother's Day: A Little Fun, Not Much More…
By Randy Gardner
I am one of those people that never wear a replica team jersey, especially on the day that they play a game but today is different. The Blues are playing tonight (which is Tuesday) and I am pumped up. I am a big Blues fan, a big sports fan in general, but I am really digging this Blues team this year. They never give up and that's what I love about sports in general.
Read more on I'm Wearing My Blues Jersey for Home Games…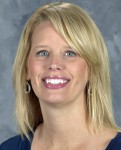 By Lisa Kampeter
For a person who is known as Rand McNally's daughter, I'm not sure why it's difficult for me to grasp locations in between 44 and 55 in south city. But I'm always confused, especially when I get on Gravois from the city. Our recent Dining Divas outing took me past Uncle Bills and lots of churches to the neighborhood of Princeton Heights. Who knew it even existed? But I'm glad I found it. Sitting on the corner of Gravois and Quincy Street is the Quincy Street Bistro, our Divas choice for the month.
Read more on Dining Divas Find Another South City Neighborhood Bar & Grill Worth the Trip…
A Boomer's Journal
There seems to be a new reality rising on the American scene. And that is the reality that the Baby Boomers are no longer the largest generational block in our nation. According to a recent report from The Pew Research Center, the generation known as "Millenials" has hit the 75 million mark, usurping the long reign of my gang, those born between 1946 and 1964.
Read more on Are Boomers Now Being Moved to the Back Seat?…
By Mary J. Schirmer
Criminal, a sci-fi action thriller with seriously talented A-list star power, is the movie for people who like special effects — explosions, chases, gunplay, and suspense—and who don't care if characters are underdeveloped or if a plot makes any sense at all. One could say the film's a no-brainer, but that would go counter to the plot.
Read more on Criminal: Kevin Costner Takes a Turn as a Bad Guy…
by Sandra Olmsted
Director Jon Favreau's The Jungle Book is a digital marvel and an edge-of-the-seat exciting film. Adapted from Rudyard Kipling's classic stories, this new Disney film varies significantly from the 1967 version because of an environmental theme and a more exciting, realistic, and violent plot.
Read more on The Jungle Book: Studded with Stars, Including the Digital Technology…
« Previous Entries