Columnists
« Previous Entries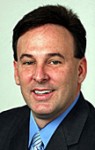 By Randy Gardner
How about those new renderings of the stadium that is proposed for downtown St. Louis and the Rams? No matter how you feel about it financially, you have to admit that it is a beautiful stadium and that it would be a great addition to the St. Louis riverfront and skyline.
Read more on Newest Stadium Plans Are Very Impressive…
By Tom Anselm
Maybe it all started in the 1960s. It surely was a time of great domestic upheaval in the good old US of A. The Civil Rights movement was just beginning. People were being flushed down the streets of southern cities by fire hoses. A 14-year-old boy was beaten and hung in Mississippi. Medgar Evers, who worked for the NAACP, was murdered in his own driveway. Four little girls died from a firebomb when attending an Alabama church.
Read more on Can Next Generation Change The Moral Decline?…
North County Churches Uniting Takes New Post-Ferguson Approach
                                       By Rance Thomas
North County Churches Uniting for Racial Harmony and Justice (NCCU) has taken a different approach in dealing with the aftermath of the Michael Brown shooting, looting, and burning that occurred in Ferguson and Dellwood. Although it has participated in many meetings, forums, and prayer services in the City of Ferguson, St. Louis, Florissant, and North County, very little concrete action has occurred as a result of these events.
Read more on Commentary on Ferguson…
By Sandra Olmstead
As I make my predictions for who with win and who won't in office pools, in social media forums, at the party, and privately during the Oscars' telecast, I am always conscious of three factors in Oscar prediction that make it more a game of chance than an intellectual pursuit. The first challenge is that I have my favored and loathed among the nominations, which influences my guesses. Second, although the actual quality of one film above the other requires comparing apples to oranges, the nominees and the winners reflect only the majority opinion of the Academy of Motion Pictures Arts and Sciences members. The third challenge to predicting the winners is more complicated. The personal and business politics of who wins and the studios' massive advertising campaigns both influence, or not, the voting of the Academy.
Read more on Oscar Predictions: In a Perfect World…
By Lisa Kampeter
I love when I find a unique restaurant for the Dining Divas to try. Put it in a unique neighborhood near the Botanical Gardens, and that's even better. Put it in an old gas station, well, that's about as unique as it gets. The Dining Divas went to Old Standard Fried Chicken on Tower Grove Avenue to "filler up".
Read more on Not So Finger-Licking Good for the Dining Divas at this Chicken Place…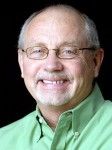 A Boomer's Journal
By Tom Anselm
Most people know something about the famous African Americans in our past such as Frederick Douglas, Harriett Tubbman, George Washington Carver, and of course, Dr. Martin Luther King. They are icons in the history of our country. The same goes for Joe Louis, Jackie Robinson, Louis Armstrong and Satchel Paige. These figures and their significant contributions to our culture and society are well known, if not legendary.
Read more on African-American Inventors Have Made Our Lives Better…
« Previous Entries