Columnists
« Previous Entries
Next Entries »
By Jim Wieners
High School Sports for the 2016-17 school year ended June 3 in Missouri and even though state champions were rare, we will honor the '16-17 champions.
INCARNATE WORD ACADEMY BASKETBALL – Although it had been dominated in the past by Volleyball and Soccer Incarnate Word Academy, an all-girls school in North County, now has command of Basketball, Metro Women's Athletic Association and Missouri Class Four Champions. IWA, last March won their eighth state title and now holds the Missouri State High School Activities Association record for most state titles in that sport
Read more on A Salute To '16-17 Prep Champions…
by Tom Anselm
You've probably heard the adage, "the more things change, the more they stay the same." And I guess that is true in some respects, such as the silliness of politics, the disregard they have for the voters intelligence, and the inevitably of war. But there are other parts of this here journey called life that just don't meet that standard.
Read more on A Boomer's Journal: The More Things Change … Well, the More Things Change…
Frank Lloyd Wright Designed Kraus House in Kirkwood
               by Pat Lindsey
Read more on Happy 150th Birthday, O Great Architect: Frank Lloyd Wright…
    By Jim Wieners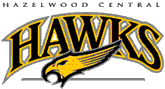 In 1993, the Missouri Scholastic Lacrosse Association started crowning champions for the area High School Boys Lacrosse Clubs.
In 2008, the MSLA wet to a two-division format and this year Division Two is now the Show Me Cup. Hazelwood (Central) won the first Show Me Cup nearly two weeks ago, the second MSLA championship in Boys Lacrosse history. Hazelwood, which won Division II in 2011, won the two titles at Lindenwood University's Harlan C. Hunter Stadium — used for Football, Soccer, Field Hockey and Lacrosse.
Read more on Hazelwood Lacrosse Wins Show Me Cup…
by Randy Gardner
The Stanley Cup Playoffs have lived up to the hype. I am glued to the TV. I want the Nashville Predators to win really badly, not only because I am a country music fan and I love seeing all the stars at the games, but I love to see the underdogs win.
Read more on Pulling For Nashville To Take the Cup…
By Jim Wieners
Despite setting state records in three preliminary events, Hazelwood Central Girls Track & Field finished in second place behind Lee's Summit West, for the second consecutive year, in Class Five State May 26-27 at Dennis and Roberta Licklider Track Complex inside Pete Adkins Stadium at Jefferson City High School.
Read more on Despite Setting State Track Records Hazelwood Central Girls 2nd Again…
« Previous Entries
Next Entries »