Columnists
« Previous Entries
Next Entries »
by Sandra Olmsted
As summer winds down, a few more films still offer summer fun and excitement.
Director Christopher McQuarrie's Mission: Impossible – Rogue Nation, a Paramount release, opens on Friday, July 31 and is already getting good buzz. With the IMF disbanded, and Ethan (Tom Cruise) out in the cold, the team now faces off against a network of highly skilled special agents, the Syndicate. These highly trained operatives are hellbent on creating a new world order through an escalating series of terrorist attacks. When the group faces their most impossible mission yet, Ethan gathers his team and joins forces with disavowed British agent Ilsa Faust (Rebecca Ferguson), who may or may not be a member of this rogue nation. Jeremy Renner, Simon Pegg, Ving Rhames, Sean Harris and Alec Baldwin also star. PG-13 for sequences of action and violence, and brief partial nudity; 125 Minutes.
Read more on Cinematic Giggles and Thrills The Last of Summer's…
By Randy Gardner
   What a disappointment it was last week for the United States Soccer fanatics as the Men's U.S. team not only lost to Jamaica in the semifinal game but then lost in the 3rd place game. This was a tournament that they were expected to win.
Read more on U.S. Men's Soccer Now Must Look to Showdown with Mexico in the Fall…
Interstate highways are a major factor
By Tom Anselm
The greater St. Louis region has a heroin problem. It began in earnest in the early 2000s and seems to be getting worse rather than better. Since 2007 to the present date, an estimated 90% of all Missouri heroin overdose deaths have been from the counties in and surrounding St. Louis, with St. Louis County being the worst.
Read more on St. Louis County One of Worst For Heroin Use For Lots of Reasons…
by Randy Gardner
I have never watched so much soccer in my life as I have over the past couple of years, with three boys that absolutely love and live soccer on a daily basis I have to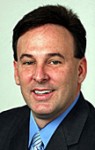 love it. As a young boy all I wanted to do was to play soccer at the professional level, after making it to the verge of becoming a pro and being cut it is sometimes difficult to watch and think that this could have been me.
Read more on Living Your Dreams Through Your Kids Has New Meaning When They Get Opportunity…
by Sandra Olmsted
Directors Kyle Balda and Pierre Coffin head up giving the yellow creatures from Despicable Me (2010) and Despicable Me 2 (2013) a movie of their own. The fast paced opening scene, narrated by Geoffrey Rush, reveals that the immortal, indestructible Minions have been around since the beginning of time and always in need of an evil villain to follow; unfortunately, having the Minions as minions isn't exactly good luck for all those villains through the ages.
Read more on Minions: Musical Yellow Delights…
A Boomer's Journal
One of the greatest joys of growing older, other than the fact that waking up every day and breathing constitutes another opportunity to do just that, is that we get to spend some 'quality time' with our grandchildren. Jill and I have been immensely blessed in this category, with nine munchkins and one due just around the corner.
Read more on Hanging With the Goonies Has Its Wonder Moments…
« Previous Entries
Next Entries »