Columnists
« Previous Entries
Next Entries »
By Jim Wieners
For the third time in the last four Football meetings including the last two Class Six, District Two Finals (a.k.a. Quarterfinals) Christian Brothers College High School sent home visting Hazelwood Central without the Hawks scoring a point and ending their season in the process.
Read more on CBC Shuts-out Hazelwood Central Again, On 26-Game Winning Streak…
by Sandra Olmsted
Truth and Our Brand Is Crisis both raise questions about political power and our process political. Writer/director James Vanderbilt's Truth recounts the events of "MemoGate" which took down Dan Rather (Robert Redford) and Mary Mapes (Cate Blanchett) and changed investigative reporting, according to the film. Director David Gordon Green's Our Brand Is Crisis sheds light on how campaign strategists spin their candidates for the ultimate goal of settling their own personal grudges. While Truth has Oscar-worthy performances and extremely high production values, Our Brand Is Crisis doesn't live up to its potential, but still has a perspective that will hopefully make voters think twice about what they are hearing about and from candidates.
Read more on Two Political Films: Truth and Our Brand Is Crisis…
A Boomer's Journal
By Tom Anselm
 There are some universal truths that we all can adhere to on our journey. Love is better than hate, at all times. The sun will come out tomorrow, despite the forecast. The Cubs will never, ever win the World Series. Another is that we all, each and every darn one of us, have been wronged by someone at some point in our lives. Maybe it was a teacher, or a coach, or a spouse. It could have been a boss, or a friend, or our very own child. It could have been the guy who slammed your bumper in the parking lot and weaseled off into the darkness. Being wronged happens, and will continue to happen, as long as we continue to draw breath.
Read more on Forgiveness Favors the Forgiver as well as the Forgiven…
  North County Businesses Play Big Role
Read more on This Dining Diva Says 'I Do!' as the Newlyweds Host Backyard Reception…
For over 15 years, the Dining Divas have been checking out new restaurants…or at least new to us. For over 15 years, we've called ourselves the "Divas,, but the title never really applied. For over 15 years, I've never wanted to crawl under a table in embarrassment. Until now. 15 years later, the title applied, and I wanted to hide. Fortunately, I can laugh about it now.
Read more on The Dining Divas Find Delight After Adventurous Menu and Sticker Shock…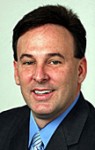 By Randy Gardner
I just cannot figure out the St. Louis Rams football team. They win and then they lose, they look good and then they look bad, there is no rhyme or reason. Right now the Rams are 3-3, two back of Arizona.
Read more on What's Next Step For Our 3-3 Rams?…
« Previous Entries
Next Entries »