Columnists
« Previous Entries
Next Entries »
By Sandra Olmstead
As I make my predictions for who with win and who won't in office pools, in social media forums, at the party, and privately during the Oscars' telecast, I am always conscious of three factors in Oscar prediction that make it more a game of chance than an intellectual pursuit. The first challenge is that I have my favored and loathed among the nominations, which influences my guesses. Second, although the actual quality of one film above the other requires comparing apples to oranges, the nominees and the winners reflect only the majority opinion of the Academy of Motion Pictures Arts and Sciences members. The third challenge to predicting the winners is more complicated. The personal and business politics of who wins and the studios' massive advertising campaigns both influence, or not, the voting of the Academy.
Read more on Oscar Predictions: In a Perfect World…
By Lisa Kampeter
I love when I find a unique restaurant for the Dining Divas to try. Put it in a unique neighborhood near the Botanical Gardens, and that's even better. Put it in an old gas station, well, that's about as unique as it gets. The Dining Divas went to Old Standard Fried Chicken on Tower Grove Avenue to "filler up".
Read more on Not So Finger-Licking Good for the Dining Divas at this Chicken Place…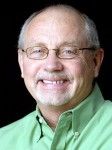 A Boomer's Journal
By Tom Anselm
Most people know something about the famous African Americans in our past such as Frederick Douglas, Harriett Tubbman, George Washington Carver, and of course, Dr. Martin Luther King. They are icons in the history of our country. The same goes for Joe Louis, Jackie Robinson, Louis Armstrong and Satchel Paige. These figures and their significant contributions to our culture and society are well known, if not legendary.
Read more on African-American Inventors Have Made Our Lives Better…
I know you expect me to write about how bad of a call the Seahawks made against the Patriots at the end of the game and half of me says that I am going to but the other half says that it was a great call but bad execution.
Read more on What Would Have Been Reaction if Seahawks Receiver Caught the Ball?…
By Tom Anselm
I haven't always been the great guy I am today. There were times, especially in my teens and early twenties, when I made some really bone-headed moves and I know I hurt some people, mainly female. I was what would have been called in the olden days, a 'heel."
Read more on Old School Wedding Receptions: The Days of No Wine, But Draft Beer, Set-ups, Roast Beef and Mostaciolli…
By Randy Gardner
It has been almost three weeks now since the first of the year and my new year' s resolution to get into better shape, guess what. I have run twice. Does this sound familiar?
Read more on Super Bowl Should Be A Great Game…
« Previous Entries
Next Entries »