Columnists
« Previous Entries
Next Entries »
By Randy Gardner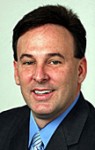 Here we go again with the St. Louis Rams. Did they not learn a lesson with Sam Bradford, paying him all of this money and then everything falling apart? Now the Rams bring in Nick Foles and pay him almost half of what they paid Sam but on a scale of year-to-year it could be more.
Read more on Rams Taking Another Chance With Contract Extension to Nick Foles…
 by Sandra Olmsted
While director Jonathan Demme's new film, Ricki and the Flash, has some chuckles, for the most part it is an uplifting, family-affirming dramedy, with some great musical performances by Meryl Streep, the star of the film, and her band. Screenwriter Diablo Cody, who won an Academy Award for Juno, never reaches that perfect blend of pathos and wry wit in Ricki and the Flash.
Read more on Ricki and the Flash: Music-laced Dramedy Not a Comedy For Star Meryl Streep…
By Jim Wieners
Usually in Prep Football in Missouri each District in Classes One-Four (eight districts per class) and Class Six (four districts) have eight teams per district but sometimes circumstances may see some of those districts with less than eight teams, thus resulting in a first-round bye.
Read more on Football District With Trinity Catholic, Lutheran North Has One Less Team…
A Boomer's Journal
   Here we are, smack dab in the middle of the dog days of summer and for a whole lot of kids in our area, summer is effectively over. That's because they are back inside the hallowed halls of learning. This also means that the summer season ceased even a week earlier for educators and school staff. They were called back to duty for mind-and-rear-end numbing meetings and mandatory staff development sessions, not to mention the task of getting their rooms and books and lesson plans ready for another new crop of darlings.
If you detect a slight 'snark' to my tone, you are correct.
Read more on School Starts Way Before Summer Ends; Teachers Deserve An Early 'Thank You'…
by Sandra Olmsted
As summer winds down, a few more films still offer summer fun and excitement.
Director Christopher McQuarrie's Mission: Impossible – Rogue Nation, a Paramount release, opens on Friday, July 31 and is already getting good buzz. With the IMF disbanded, and Ethan (Tom Cruise) out in the cold, the team now faces off against a network of highly skilled special agents, the Syndicate. These highly trained operatives are hellbent on creating a new world order through an escalating series of terrorist attacks. When the group faces their most impossible mission yet, Ethan gathers his team and joins forces with disavowed British agent Ilsa Faust (Rebecca Ferguson), who may or may not be a member of this rogue nation. Jeremy Renner, Simon Pegg, Ving Rhames, Sean Harris and Alec Baldwin also star. PG-13 for sequences of action and violence, and brief partial nudity; 125 Minutes.
Read more on Cinematic Giggles and Thrills The Last of Summer's…
By Randy Gardner
   What a disappointment it was last week for the United States Soccer fanatics as the Men's U.S. team not only lost to Jamaica in the semifinal game but then lost in the 3rd place game. This was a tournament that they were expected to win.
Read more on U.S. Men's Soccer Now Must Look to Showdown with Mexico in the Fall…
« Previous Entries
Next Entries »