Columnists
« Previous Entries
Next Entries »
by Pat Lindsey
Snowbirds can now confidently start flocking to the Keys without fear of facing devastation from Hurricane Irma. The weather is perfect and the Keys are beautiful, but finding a place to stay in some places such as the middle keys could be a challenge without advance reservations. But don't let that discourage you from going, because the Keys depend on tourism and the merchants there will treat you like royalty.
Read more on Shopping, Dining, and Tourist Attractions Being Revived in the Florida Keys…
By Bob Lindsey
Read more on Key Largo, Key West Are Fine; Recovery Slower in Mid Keys…
by Lisa Kampeter
Dining Divas Start Off The Year
with their Annual Brunch
. . . this year at Olive Street Cafe
We were about to come out of the deep freeze we'd had for a couple weeks, the day of the first Dining Divas of 2018, but we had to get through the ice first. The forecast did not scare off our large group kicking off the dining season with our traditional Sunday brunch. And we were grateful that the Olive Street Café could accommodate us with a reservation, something that seems to be more and more difficult to get these days when it comes to breakfast places.
Read more on There's Lots to Look Forward to in 2018 for the Dining Divas…
Catholic Schools Have Served, Continue to Serve Community
by Tom Anselm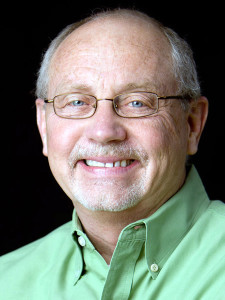 The old cliché "The only thing that is constant is change" is attributed to the Greek philosopher Heraclitus. And it may never be as true as when applied to the history of Catholic schools in St. Louis.
Read more on A Boomer's Journal:…
COUNCIL APPROVES A CIGAR BAR IN OLD TOWN
&
DUNKIN DONUTS PLANS NEW STORE

By Carol Arnett
The Florissant City Council held four public hearings at the first meeting of the year on Jan. 8. Mayor Tom Schneider missed the meeting due to flu.
Read more on Florissant City Council:…
A TIME FOR RESOLUTIONS…OR NOT?
By Tom Anselm
"Finish each day and be done with it. Tomorrow is a new day. Begin it well." So said Ralph Waldo Emerson, noted essayist and poet of the mid-1800's. And well said, Ralphy, as we end one year and begin another.
« Previous Entries
Next Entries »