Columnists
« Previous Entries
Next Entries »
Recalling North County CYC Baseball
"The one constant, through all the years, Ray, has been baseball."
So said James Earl Jones as Terrence Mann in the iconic film "Field of Dreams."
Read more on Remember the Fields of Dreams…
Dining Divas Enjoy Mexican
Restaurant Just Down the Road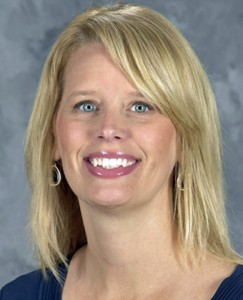 Following in our tradition of a Mexican May, the restaurant location the Dining Divas settled on ended up being a great choice, even though it wasn't our first choice. We planned to choose from one of two Mexican places, one in an area known for authentic restaurants, and the other, a place that made one of those "best of" lists. Neither won.
By Jim Wieners
Hazelwood West successfully defended district titles in Baseball and Girls Soccer and the Wildcats hope to do something they have not achieved since Wrestling won in 1985 and Girls Softball won in the fall of 1977, a state title.
Read more on Hazelwood West Repeat District Titles in Baseball And Girls Soccer…
By Jim Wieners
Hazelwood Central Girls Track & Field is going through unfinished business after a 10th place finish last year (2015) ruined a great season.
So far the road to state for Hazelwood Central has been paved with lopsided wins in district and sectional competition. In Class Five, District Three May 14 at Lutheran North Hazelwood Central scored 195 points, about 98 better than runner up Francis Howell, while in Class Five, Sectional Two May 21 at Lutheran South Hazelwood Central scored 163 points, 80 better than runner up Columbia-Battle.
Read more on Hazelwood Central Girls Track Wins District, Sectional; Heads To Jeff. City…
By Randy Gardner
Once again, I cannot handle the ups and downs of this St. Louis Blues team. Seriously, they either have to win it or lose it outright. This playing great one night and then terrible the next is driving me crazy.
Read more on Blues Had a Great Season No Matter What the Outcome…
A Boomer's Journal:
Here we are, full into spring, and that means graduations. And with graduations come commencement speeches. No one has asked me to give one (yet), but if they do, here is what I'll say.
Read more on And So, Graduates of The Class of 2016…….
« Previous Entries
Next Entries »