Columnists
« Previous Entries
Next Entries »
Sequels, Some Good Original Films in July
Minions, Terminator, Magic Mike, Vacation will be Back
by Sandra Olmsted
The Holiday weekend offers may options for the movie goer. Two films that opened June 26 go beyond the typical coming of age film. Max (Warner Bros.) offers dog lovers a patriotic story for Independence Day (PG for action violence, peril, brief language and some thematic elements; 111 minutes). The much-touted Me and Earl and the Dying Girl (Fox Searchlight) lives up to the buzz and provides an intelligent, meaningful story for adults as well as mature teens. This Winner of the Grand Jury Prize and the Audience Award at the 2015 Sundance Film Festival is rated PG-13 for sexual content, drug material, language and some thematic elements and runs 104 minutes.
 By Jim Wieners
American National 18 and under Baseball is off to a 12-5 start as of June 24 but was 11-5 through June 14 as inclement weather has limited the team to one game played June 15-24.
Read more on American National 18 Baseball Off to 12-5 Start, 2-2 in SLABA 18…
A Boomer's Journal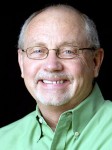 "Well, hello again, everybody," as the ever-ebullient Harry Carey used to say when he opened his pregame show as the long-time Cardinal baseball broadcaster. I used to listen on a little transistor radio to Harry and Joe Garagiola and then Jack Buck as a new guy back when I was 10, falling asleep as our attic fan pulled the warm night breeze across my bedroom.
Read more on Some July Thoughts, Maybe Real Summer Will Return if Rain Stops…
Nestled between an aerial arts studio (think trapeze and acrobats) and a music studio (think Pitbull and "The Voice") is Spare No Rib, an American, Mexican, and Barbeque restaurant. In the Benton Park neighborhood known for Hodak's and Blues City Deli, Spare No Rib shares the same parking lot as Hodak's and isn't what you'd expect from a neighborhood south city restaurant.
Read more on The Dining Divas Try a New Mexican, Barbeque Restaurant in Benton Park…
Read more on Summer Dreams at St. Ann, Florissant Golf Club Courses…
A Boomer's Journal
Welcome, golf fans, to our third annual foray into all things golf. In past seasons, I was able to shoehorn myself into some top-level events held in our fair region. First it was the Senior PGA Championship at Bellerive Country Club, and last year saw me wandering at The Curtis Cup matches, the women's version of the Ryder Cup, as the USA women took the game from their British counterparts at the venerable St. Louis Country Club.
Read more on The Many Facets of Golf's Charm on Key North County Courses…
« Previous Entries
Next Entries »