Columnists
« Previous Entries
Next Entries »
Olympics Had Something For Everyone, But For Me Of Course, It Was Soccer
By Randy Gardner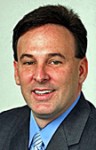 How was the Olympic experience for you? It seemed like everyone I talked to was glued to the TV for two weeks watching the Olympic games. No matter if you like sports or not, there was something for everyone.
Read more on 2016 Olympics Taught Life Lessons…
Watching Olympics is Awesome;
Putting Them On is Unbelievable
By Randy Gardner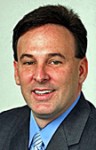 It is hard to believe that the Olympics only happen once every four years. In that time you can go through high school, you can go through college, or you can raise a child and almost get them into kindergarten.
Read more on Relax with 2016 Summer Olympics…
McCluer North Boys Soccer, Girls
Softball Opens With Tournaments
By Jim Wieners
Tournaments will open the 2016 Fall season for McCluer North Boys Soccer and Girls Softball teams.
McCluer North Boys Soccer will be in the Fort Zumwalt North Tournament to begin 2016. The Stars will play in Pool A and the first two games will take place at Fort Zumwalt East, beginning Aug. 20 with an 11 a.m. game against Fort Zumwalt West then return Aug. 23 with a 6 p.m. game against Zumwalt East. McCluer North wraps up the tournament Pool A play Aug. 24, 5 p.m. at Lutheran-St. Charles County.
Read more on HS Softball and Soccer Openers…
Dog Days of Summer Movie Recap
by Sandra Olmsted
Although, according to the calendar and the path of the sun, summer continues until Sept. 21, the return of the students to classrooms and the days getting shorter mean that another summer is waning. Happily there are lots of movies in theaters now, and here is a recap of recent films.
Read more on End of Summer Movie Reviews…
Hazelwood Central, East, McCluer
North Have Repeat Football Openers
By Jim Wieners
It seems very familiar for Hazelwood Central, Hazelwood East and McCluer North to open the 2016 High School Football season with the same opponent they opened with in 2014 and 2015.
Read more on 2016 High School Football Season Openers…
The New Technology in Schools–Is it a Plus?  
Books, pencils, pens. Red Chief manila-paper tablets. Blackboards and chalk dust. Teacher lectures, notetaking. Listening. The Zaner-Bloser method of cursive writing. An occasional movie, and always about something as exciting as "Pig Farming in Equatorial Africa" or "The History of England's Rise to Power in the Middle Ages." Riveting film.
Read more on A Boomer's Journal…
« Previous Entries
Next Entries »