Columnists
« Previous Entries
Next Entries »
By Lisa Kampter
Immediately when I saw the Stellar Hog, I compared it to Henke's Tavern in Florissant. Located in the middle of a neighborhood on Leona near Bates in South St. Louis, this place is rich in history. You'd never realize that inside the small white building you'd find some of the best food around. I can honestly say that rarely do the Dining Divas agree on our food, but this time, we all agreed we wanted to come back!
Read more on South City BBQ Joint Gets Stellar Ratings from the Dining Divas…
   By Sandra Olmsted
In debut director Taylor Sheridan's testosterone-fueled thriller, Wind River, women must to saved and protected by the good and will be used and abused by the bad ones. In many ways, the Wind River is a modern black hat/white hat western because the good guys are so easy to spot. For example, Cory Lambert (Jeremy Renner), a sensitive, emotionally-scarred wildlife officer, who tracks predators and kills them when they prey on ranchers' livestock.
Read more on Wind River: A Terrifying Winter Wonderland…
By Sandra Olmsted
For those who dream of being a ballet dancer, especially girls, directors Eric Summer and Éric Warin have tried their best with Leap! to make an animated film that fulfills that wish. Félicie (voice of Elle Fanning) 11-year-old orphan, struggles against many odds in hopes of attaining her dream. Fellow orphan Victor (voice of Nat Wolff in the American version) dreams of being a great inventor and masterminds their escape from the orphanage and gets them to the city of their dreams, Paris! Almost immediately, the two are accidentally separated and must pursue their very different dreams alone in the City of Lights, circa 1879.
Read more on Leap! Mostly en Pointe!…
By Tom Anselm
Even if you were just a casual sports fan, it was hard not to get caught up in the events of the summer of 1998. Especially in our town, sometimes referred to as "Baseball Heaven." A record that had stood for 37 years was on the verge of being broken. And by the end of that season, it would be shattered.
Read more on PEDs or Not, Big Mac Made Baseball Fun Again in 1998…
By Randy Gardner
I would have to say, the question that I get asked the most is, what do you think about the Cardinals this year? My answer, as always, is that it is a long year and that you can expect some ups and downs. This year though I'm not sure I'm totally telling the truth every time.
Read more on Cut Matheny Some Slack While Cards are Still in Race…
By Jim Wieners
Hazelwood East Football begins Suburban XII Conference North Division play against two Hazelwood School District rivals the next two weeks at Gorzynski Field.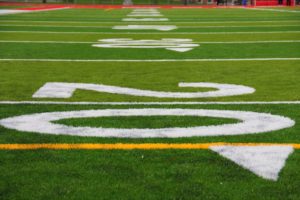 East hosts defending two-time Suburban XII North Champion Hazelwood Central, Saturday, Sept. 9 then welcomes Hazelwood West Sept. 16. The third Hazelwood District game pits Central at West Oct. 7. All three Hazelwood School District games start at 1 p.m.
Read more on Hazelwood East Football To Host Central, West Next Two Weeks…
« Previous Entries
Next Entries »