Columnists
« Previous Entries
Next Entries »
By Jim Wieners
Hazelwood West, Trinity Catholic, Lutheran North and Incarnate Word Academy are among the top seeds in Distict Girls Soccer, which begins Saturday, May 14, and ends June 1-4 with the State Championships at Swope Soccer Village, Kansas City.
Read more on Hazelwood West, Trinity, LHSN, IWA District Girls Soccer Top Seeds…
By Jim Wieners
Hazelwood Central and Hazelwood West are the top two seeds in the Class Five, District Six Baseball Tournament which begins Saturday (May 14) at West but both the Hawks and Wildcats have a first-round bye and each will host semifinal games May 16.
Read more on Hazelwood Central, West Top 2 Class 5, District 6 Baseball Seeds…
By Randy Gardner
Are you as anxious and devastated as I am about the St. Louis Blues? I am writing this column on Tuesday, the day after the Blues lost to Dallas in game 6 at home. It was a rough one for everybody, as the Blues just totally fell apart in the first period.
Read more on By Now We Know if the Blues Are in the Final 4…
By Sandra Olmstead
Director Gerry Marshall continues his exploration of holidays with Mother's Day, which celebrates moms and at the same time reduces them and those they mother, marry, divorce, or abandon   to stereotypes played by a large ensemble cast of good actors. Unfortunately, despite some laughs, the trite dialogue and predictable, soap-operaish plots make Mother's Day a pleasant but less than memorable diversion.
Read more on Mother's Day: A Little Fun, Not Much More…
By Randy Gardner
I am one of those people that never wear a replica team jersey, especially on the day that they play a game but today is different. The Blues are playing tonight (which is Tuesday) and I am pumped up. I am a big Blues fan, a big sports fan in general, but I am really digging this Blues team this year. They never give up and that's what I love about sports in general.
Read more on I'm Wearing My Blues Jersey for Home Games…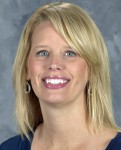 By Lisa Kampeter
For a person who is known as Rand McNally's daughter, I'm not sure why it's difficult for me to grasp locations in between 44 and 55 in south city. But I'm always confused, especially when I get on Gravois from the city. Our recent Dining Divas outing took me past Uncle Bills and lots of churches to the neighborhood of Princeton Heights. Who knew it even existed? But I'm glad I found it. Sitting on the corner of Gravois and Quincy Street is the Quincy Street Bistro, our Divas choice for the month.
Read more on Dining Divas Find Another South City Neighborhood Bar & Grill Worth the Trip…
« Previous Entries
Next Entries »