Columnists
« Previous Entries
Next Entries »
Friday marks an event of great significance in the saga of our little clan. For it was on St. Patrick's Day 45 years ago that I officially met The Lovely Jill. And the rest, as they say in the story books, is history. Good old St Patrick, imparting the fabled Luck of the Irish on a kid with middle-European ancestry.
Read more on A Boomer's Journal: Irish? Not Sure, But March 17 'tis Day to Celebrate…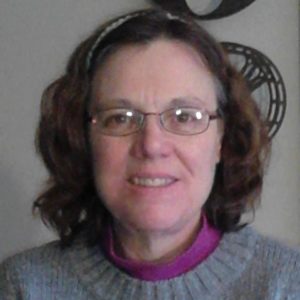 By Sandra Olmsted
Director Amma Asante reveals the true story of Prince Seretse Khama of Botswana (David Oyelowo) and Ruth Williams of England (Rosamund Pike) with conventional filmmaking which fits the story and its time period perfectly. Asante not only brings this little known story to life but evokes the era and its films with her directing style. Asante adapted her film from Susan Williams' book with the help of Guy Hibbert screenplay.
Read more on 'A United Kingdom': A True Story Of Love and Courage…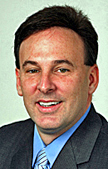 by Randy Gardner
This past weekend was a shock to the system. After a few weeks of really nice weather, the reality of St. Louis weather set in as we got back to regular February temperatures until earlyt this week.But to sit and watch the Great American race on TV which is otherwise known as Daytona was hard to do Sunday as the temperatures approached the 80s. For me being a Nascar fan I was in heaven, that was after I thawed out from a 9:30 a.m. coaching gig with my 13 year old team.          
Read more on Brief Winter Weekend Great For Watching NASCAR on TV…
by Tom Anselm
Something odd has happened to me over the past few months. I think that I have finally realized that I just might be… wait for it… a feminist.
Read more on A Boomer's Journal: I Might be a Feminist And Didn't Even Know It…
by Randy Gardner
As I sit and look out the window at the sunny sky today, I'm reminded that baseball will be starting soon. Pitchers and catchers will be reporting to spring training before we know it and the season will be upon us. We'll be cheering for our Red Birds. I am really curious to see what this team will look like this year with some of the changes that have been made.
Read more on Blues at Crossroads, Cards Get Ready For Traditional Season…
Singing the Winter Blues Ain't
All That Bad…Considering
By Tom Anselm
The financial results are in by virtue of the U.S Mail and various internet sources: Christmas is over. That-there goose that was getting fat a mere few weeks ago… well, he has been eaten. No more pennies going in that old man's hat. Now it is dollars they are wanting, and soon, or the interest kicks in at
Read more on A Boomer's Journal…
« Previous Entries
Next Entries »