Columnists
« Previous Entries
Next Entries »
By Jim Wieners
Hazelwood West is one of 32 high schools that will host district tennis, 16 per class in a two-class format, which begins with team duals May 8 and end with singles and doubles finals on May 13.
Read more on Hazelwood West Hosts Class Two, District Six Boys Tennis…
By Jim Wieners
For the past few years the Missouri State High School Activities Association has been hosting two District meets, two Sectional meets or, in the case of Lutheran High School North this season, a district and a sectional meet in Track & Field.
Read more on Lutheran High North Hosts Combined District-Sectional Track-Field May 13…
by Sandra Olmsted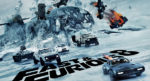 The eighth installment in the Fast and Furious franchise varies vastly from an exciting and stimulating race and sometimes the movie drags, yet it does offer escapism. In terms of comparison to other movies in the series, it is by far not the worse, having benefited from improvements in special effects over the years and from F. Gary Gray's direction.
Read more on The Fate of the Furious: Drag, Race…
by Randy Gardner
Here is a testament to the strength of the fans here in St. Louis when it comes to baseball. The Cardinals are off to one of the worst starts in a long long time and most people that I talk to have mostly bad things to say about this year's team. But when the team comes home for a home stand this week and the place is absolutely packed as if the Cards were in a playoff series.
Read more on Don't' Close the Door on 2017 The Cardinals; Blues Primed To go Far in the Playoffs…
By Jim Wieners
SPRING NOTES — Playing as a Club sport and the only area team, Hazelwood Boys Lacrosse, mainly fielding players from Hazelwood Central and Hazelwood West High Schools, is off to a 6-1 start.
Read more on Hazelwood Boys Lacrosse Starts 6-1…
By Jim Wieners
Hazelwood Central Baseball returns to the Lutheran North Tournament this Thursday-Saturday, April 20-22, (weather permitting) with two goals in mind.
First; repeat as tournament champions. Last year the Hawks defeated The Principia 12-1, Lutheran North 1-0 in 10 innings and St. Dominic 2-1. It was the first tournament title at Lutheran North for Hazelwood Central as the Hawks were in the middle of a 19-game winning streak before losing five of their last six.
Read more on Hazelwood Central Baseball Seeks 2 Goals At Lutheran North Tournament…
« Previous Entries
Next Entries »