Columnists
« Previous Entries
Next Entries »
A Boomer's Journal
By Tom Anselm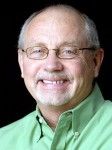 A quick review of recent columns seems to show
That my tone's been kinda serious 'bout stuff, ya know.
So here's my humble effort to change up these things
Read more on A Rap to Spring, And Other Things…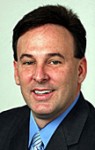 By Randy Gardner
It's awesome that the home opener for the Cardinals is on a Monday and I get to write my column on Tuesday. This gives me a great feel for the pulse of the fans of the Cards.
Read more on Win or Lose, Cards Opener Is Always A Holiday Event…
   
A Boomer's Journal
Since retiring from teaching in 2010, I've supplemented the old bank account with substituting. So you could say I've spent over two-thirds of my life in schools,     counting the time I was in my own pursuit of knowledge as well as helping others find their own way. But no matter how long it's been, I'm still left wondering about how kids learn.
Read more on Learning to Read Comes Easy To Some, But Not Everyone…
by Sandra Olmsted
Memory and melodrama seem to go hand in hand, and The Woman in Gold is no exception; however, director Simon Curtis uses both to share the suspense the real life people experienced in this true story. This film made for the older audience also evokes a classic Hollywood studio style.
Read more on The Woman in Gold: A True Account…
By Tom Anselm
Why is there suffering in the world? That is a question that has been on my mind lately. There seems to be more of it now than at any time I have been alive. But maybe it is just that I am more aware of it. Like young people dying of cancer or accident or by their own hands, and their passing bringing so much sadness, so much loss. Or like the terrible events that are unfolding in Africa and in the Middle East of wanton massacres based on so-called religious mandates. Or plane crashes, or children with terrible illnesses. Or people with debilitating emotional conditions.
There is a saying that everything happens for a reason, and that
Read more on With Suffering, There Can Come Solace…
Maplewood Restaurant is One
Of a Kind with Dining Divas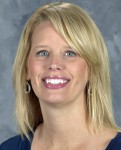 It was a pleasant spring evening. You know the kind. Jacket weather. Not quite warm enough for flip flops but warm enough to question wearing boots. The pollen hadn't started to attack yet. The bees and flies were still south for the winter.   And the sunset was such a lovely site. That's what I remember thinking walking into the Dining Diva destination for this past month. What a wonderful night!
« Previous Entries
Next Entries »