Columnists
« Previous Entries
Next Entries »
A Boomer's Journal
By Tom Anselm
With all due respect to a certain civil rights leader, last night I had a dream.
Now, it was nothing near his noble thoughts. I have crazy dreams, such that when the lovely Jill and I greet each other in the morning with 'hello, luv…how'd ya sleep?" I usually can respond with 'fine, but crazy dreams."
Read more on Dream a Little Dream For Me, and Other Assorted Nightside Mayhem…
By Jim Wieners
McCluer North is one of 32 sites, 16 per class, that will be hosting District Girls Tennis, which begins Sept. 28 with the first round of team tournaments and end Oct. 3 with inidvidual (singles, doubles) tournament finals.
Read more on McCluer North Hosts District Girls Tennis, Girls Golf At Crystal Springs Quarry…
A Boomer's Journal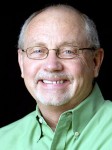 By Tom Anselm
Many things of great consequence are facing the world we live in today. There is the real threat of a rogue nation, Iran, securing the capability to build nuclear weapons. At home, there are killings almost daily in all the major cities. With the 2016 United States presidential elections about a year away, the bevy of contenders are ramping up their self-promotion and firing up their invective machines designed to make their opponents look like mouse-brained nincompoops incapable of leading the country.
Read more on Change at McDonald's Brings on a Stroll Down Memory Lane, Fries in Hand…
Do you ever just want a good burger? If your household is anything like my household, you feel that way about every other day. When the Dining Divas decided to check out a burger joint, "joint" was definitely not what we found, especially in Clayton.
Read more on Dining Divas Rate 5 Star Burger In Clayton with Mostly 5s…
By Randy Gardner
Now that we are two games into the Rams preseason, I feel worse about the upcoming Rams season than I did at the beginning of camp. I know it's preseason, the starters have only played a few sets of downs but the team is not looking good on either side of the ball.
Read more on Rams Better Turn It Around If They Expect To See Fans at the Dome…
by Sandra Olmsted
Writer/director John Erick Dowdle's No Escape delivers plenty of gripping, edge-of-the-seat suspense and action, but lacks character development and depth. Thankfully, the acting is topnotch! After his own business fails, Jack Dwyer (Owen Wilson) takes a job with an American company contracted to build a water purification plant in an unnamed Southeast Asian country which borders Vietnam.
Read more on No Escape: High Tension, Low Concept, Great Acting from Some Big Name Cast…
« Previous Entries
Next Entries »