Columnists
« Previous Entries
Next Entries »
  North County Businesses Play Big Role
Read more on This Dining Diva Says 'I Do!' as the Newlyweds Host Backyard Reception…
For over 15 years, the Dining Divas have been checking out new restaurants…or at least new to us. For over 15 years, we've called ourselves the "Divas,, but the title never really applied. For over 15 years, I've never wanted to crawl under a table in embarrassment. Until now. 15 years later, the title applied, and I wanted to hide. Fortunately, I can laugh about it now.
Read more on The Dining Divas Find Delight After Adventurous Menu and Sticker Shock…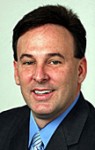 By Randy Gardner
I just cannot figure out the St. Louis Rams football team. They win and then they lose, they look good and then they look bad, there is no rhyme or reason. Right now the Rams are 3-3, two back of Arizona.
Read more on What's Next Step For Our 3-3 Rams?…
 A Boomer's Journal
By Tom Anselm
In keeping with the end of October and the madness that is Halloween, I tried to come up with a spooky-scary commentary. That dream sequence I related a few weeks ago may have qualified, but alas, it is old news today.
Read more on Sometimes Everyday Things Can Be The Most Scary…
By Sandra Olmsted
Writer/director Guillermo del Toro's latest film, Crimson Peak, wallows in the subgenre of Gothic horror by including the textbook tropes, such as an ancient, haunted castle with subterranean dungeons and secret passageways, mysterious deaths, supernatural happenings, bloody hands, moaning ghosts, and a damsel in distress,. Add in violent emotions related to terror, anguish, and love.
Read more on Crimson Peak is Classic Gothic Tale, Beautifully Filmed But Still Terrifying…
By Randy Gardner
What a weekend it turn out to be this past weekend without any St. Louis sports going on. The St. Louis Rams football had a bye week and unfortunately the St. Louis Cardinals baseball team was knocked out of the playoffs by the Chicago Cubs. It almost felt a little bit lonely.
Read more on Hope This Weekend of Sports is Not The Future…
« Previous Entries
Next Entries »