Columnists
« Previous Entries
Next Entries »

By Jim Wieners
Hazelwood West Softball was 20-3 last season, scoring 10 or more runs in 13 games while shutting out 12 opponents. The three losses last year were all at home including a 2-1 Class Four Sectional loss to Francis Howell North that ended the Wildcats' season too soon.
Read more on Hazelwood West Softball on an Unfinished Business Mission…
By Sandra Olmsted
Read more on "The Hitman's Bodyguard": A Bromantic, Shoot-Em-Up Comedy…
Read more on Lucky Logan: A Fun-Filled Hillbilly Heist…
By Randy Gardner
I was the first one on the face of this planet to say that I thought the eclipse was going to be no big deal. I didn't even care about it at all, but after spending the hour or so watching this spectacular event, I totally changed my mind. I was fortunate that I had the opportunity to get to my kids school and spend the hour with them. I am really glad I did because, as expected, both of my little ones were taking the glasses and moving them around on
Read more on Eclipse Surpassed All Expectations…
by Jim Wieners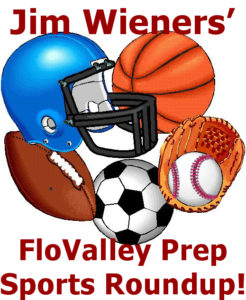 On Sept. 10, 2005, Lutheran High School North won 27-7 at Lutheran High School St. Charles County's first night Football game.
In 2008, Lutheran High School North and Metro-East Lutheran (Edwardsville, Ill.) added night games to their campuses although Metro East Lutheran played their first full schedule of home night games in 2009.
Read more on Night Football Arrives At Lutheran North…
by Tom Anselm
It was billed as "An Aquarian Exposition: 3 Days of Peace and Music."
To some, it was a deplorable display of wanton sexual promiscuity and rampant drug abuse. To others, it was a seminal moment in the phenomenon called rock music, and a marker for a new generation of youth.
Read more on A Boomer's Journal: A Rock Festival as a Metaphor for an Era…
« Previous Entries
Next Entries »