Columnists
« Previous Entries
Next Entries »
by Sandra Olmsted
Director Dan Trachtenberg's 10 Cloverfield Lane, a sequel in name only and perhaps it being the same alien invasion, provides entirely different thrills and chills than the original Cloverfield. Huge fans of the original Cloverfield's handheld realism will be disappointed, but if handheld camera work causes queasiness, 10 Cloverfield Lane will delight — in a spine-chilling sort of way.
Read more on '10 Cloverfield Lane' is More Hitchcockian Thriller than SciFi…
by Sandra Olmsted
In Disney's latest animated film, Zootopia, an anthropomorphic world exists, and all animals, predators and prey, live in perfect harmony. Despite all this inter-species harmony, a bunny girl, namely Judy Hopps (voice of Ginnifer Goodwin), must struggle against stereotyping to become the first bunny police officer.
Read more on Fun Fantasy for All Ages…

By Lisa Kampeter
   It doesn't happen often. The Dining Divas returned to a location that we'd been to before. But now it is a different restaurant.   This happened before at a restaurant in St. Charles. And there was one in Alton. And now another one we discovered, in the St. Louis Hills neighborhood. Sometimes you wonder if it's the restaurant or the location that doesn't work.
Read more on Dining Divas Discover Great Things Cooking in Mathew's Kitchen…
We Love Our Cars…Are We Nuts?
By Tom Anselm
I had a conversation with my car recently. Well, it was a bit one-sided since, of course, cars can't talk. Except there were a couple movies about talking cars, a show on TV called 'My Mother the Car' (TV has evolved, right?) and a national Public Radio's 'Car Talk.' Regardless, I 'chatted' with my Redfire-colored 2007 4-door Ford Fusion SE.
Read more on A Boomer's Journal…
By Randy Gardner
Now that you step back and take a look at the news of the St. Louis Rams leaving St. Louis, has it changed your life really in anyway? I think most people thought the world was going to come to an end but life goes on as it did before.
Read more on Rams Want to Lose Their St. Louis Identity By Cutting Long-time Players…
In the Long Run, Things Work Out
Financially in Retirement (I Think)
   By Tom Anselm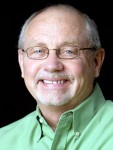 Sometimes it's hard to believe that I've been retired   for over five years. Yes sports fans, I hung up the dry erasers back in the year 2010 after more than 22 years as a teacher. And more than 43 years since I got introduced to the world of special education.
Read more on A Bommer's Journal…
« Previous Entries
Next Entries »