Columnists
« Previous Entries
Next Entries »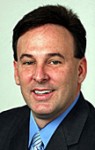 By Randy Gardner
Wow, is all I can say. Stan Kroenke will just not give up will he? He has more options on his plate than a dinner at a smorgasbord.
Read more on Maybe it's Best to Let Stan And Rams Go, Find a Team With New Local Ownership…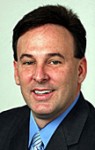 By Randy Gardner
Every once in a while a blind squirrel will find a nut and that is luckily what happened to me. A few weeks ago I had mentioned in my column to just dump Sam Bradford and eat his salary and move on. Get a big name QB with a big name and then draft a young quarterback to be mentored behind him.
Read more on Sometimes I Get it Right; Made the Right Call on Bradford For Foles Trade…
By Tom Anselm
I have many blessings in my life, not the least of which is my wonderful wife and family. One of those blessings is be able to express my opinions every two weeks in this newspaper.
Read more on Column Gives Freedom to Write My Views, But Readers Have Voices, Too…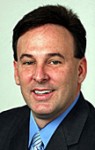 By Randy Gardner
How about those new renderings of the stadium that is proposed for downtown St. Louis and the Rams? No matter how you feel about it financially, you have to admit that it is a beautiful stadium and that it would be a great addition to the St. Louis riverfront and skyline.
Read more on Newest Stadium Plans Are Very Impressive…
By Tom Anselm
Maybe it all started in the 1960s. It surely was a time of great domestic upheaval in the good old US of A. The Civil Rights movement was just beginning. People were being flushed down the streets of southern cities by fire hoses. A 14-year-old boy was beaten and hung in Mississippi. Medgar Evers, who worked for the NAACP, was murdered in his own driveway. Four little girls died from a firebomb when attending an Alabama church.
Read more on Can Next Generation Change The Moral Decline?…
North County Churches Uniting Takes New Post-Ferguson Approach
                                       By Rance Thomas
North County Churches Uniting for Racial Harmony and Justice (NCCU) has taken a different approach in dealing with the aftermath of the Michael Brown shooting, looting, and burning that occurred in Ferguson and Dellwood. Although it has participated in many meetings, forums, and prayer services in the City of Ferguson, St. Louis, Florissant, and North County, very little concrete action has occurred as a result of these events.
Read more on Commentary on Ferguson…
« Previous Entries
Next Entries »