Entertainment / Travel
« Previous Entries
by Sandra Olmsted
Director Stella Meghie revisits the drama and romance of a child with no immune system made popular with John Travolta's 1976 protrayal of The Boy in the Plastic Bubble (1976) and repeated by Jake Gyllenhaal's comic turn in Bubble Boy (2001). The big difference in Meghie's filmis that the bubble-wrapped child is played by an actress this time, instead of an actor. Amandla Stenberg plays Maddy Whittier, an eighteen-year-old girl who can never leave her hermetically-sealed, highly-sanitized home, and Nick Robinson plays Olly Bright, the tempting boy who moves in next door.
Read more on Everything, Everything: Again, Again…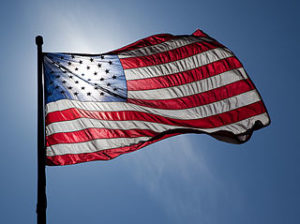 Memorial Day, which was first known as Decoration Day, honors the men and women who died while serving in the U.S. military. It originated in the years following the Civil War and became an official federal holiday in 1971. Each year a number of Memorial Day events celebrate the deeper meaning of the holiday.
Read more on Memorial Day Events Honoring Veterans…
Koch Park Aquatic Center in Florissant is one of three municipal pools to open May 27
Koch Park Family Aquatic Center, Bangert Pool, and White Birch Bay in Hazelwood all open their pool Memorial Day weekend. See below for a list of hours and prices. Generally, for pools to open, the temperature must reach 75 degrees before 12 p.m. After 4 p.m., the pools will close if the temperature drops below 75 degrees. Some pools offer reduced rates after July 9.
Read more on 3 Area Pools Open Memorial Day Weekend…
The video ring as the Ali Center Museum where
you can view all of the champs greatest fights

Louisville Has All its Great
Museums in a Row Downtown
         By Bob Lindsey
Louisville has never been a destination for us, but only a "drive-through" city on our way to somewhere else. That changed last month when a national community newspaper conference that we usually attend was held in Louisville, a mere four hour's drive from St. Louis. When we learned what Louisville had to offer, we couldn't wait to drive there.
Read more on Louisville Museums all in a Row Downtown…
Story & photos by Pat Lindsey
"More and more people are discovering Old Louisville, the most exuberant neighborhood," said David Domine' during our recent walking tour of Louisville's first suburb. He added that it is still possible to buy a mansion there for around $300,000, but that won't be the case for long.
Read more on Louisville's Most Exuberant Neighborhood Is Still a Diamond in the Rough…
The City of Florissant and Florissant Fine Arts Council will again present Music Under the Stars concerts; a series of free outdoor concerts. Most of the concerts will take place at St. Ferdinand Park. The July 4 concert will be at Florissant Valley Park (this is the park that contains the James J. Eagan Center). Bob Kuban returns for the Oct. 8 concert at the Old Town Fall Festival in the 100 block of St. Francois.
Read more on Florissant Announces Annual Music Under the Stars Concerts…
« Previous Entries