Entertainment / Travel
« Previous Entries
The Fabulous Fox Theatre has announced a season of St. Louis premiers and classic musicals in the 2017–2018 U.S. Bank Broadway Series. The six-show season ticket package includes Hamilton, The Bodyguard, On Your Feet!, Rodgers & Hammerstein's The King and I, School of Rock, and The Color Purple. The eight specials include The Book of Morman, and
Read more on 3 Weeks of 'Hamilton,' 'The Bodyguard' Highlight Fox Theatre 2017–18 Season…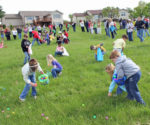 The City of Hazelwood is offering Easter egg fun for people of all ages. With the assistance of Valley Industries' workers, about 15,000 Easter Eggs are being stuffed with candy in preparation for two major events.
Read more on Hazelwood Offers Egg-cellent Easter Fun for Both Kids, Adults…
Read more on Dance St. Louis Goes Bollywood With 'Taj Express' at the Touhill this Weekend…
In a first for both the Hawthorne Players and the Civic Center, the audience for 'Love Letters' will be seated not in the auditorium but on the stage itself. This special production of presents A.R. Gurney's touching and entertaining play "Love Letters" will be presented at Florissant Civic Center Theatre, March 31 through April 9.
Read more on Hawthorne Players' 'Love Letters' at Civic Center will Have Audience on Stage…
by Lisa Kampeter
It was déjà vu all over again. Last time the Dining Divas tried to go to Reeds American Table, illness, late cancellations, and general nervousness about the menu caused our generally large group to be more of an intimate gathering. And those that missed it this time around should be disappointed.
Read more on Dining Divas Enjoy Atypical 'Classic' American Maplewood Restaurant…
By Sandra Olmsted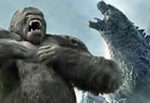 Rife with political, theological, and philosophical symbolism, this latest remake of the 1933 Kong classic takes this version on a fresh journey into the mythology of monsters, such as the giant apes, carnivorous lizards, and greedy, driven men.
Read more on Kong: Skull Island: One for the Textbooks…
« Previous Entries