Entertainment / Travel
« Previous Entries
Next Entries »
Dining Divas Try Out Traditionally
'Weber ' Backyard Barbecue Indoors
   By Lisa Kampeter
Summertime. Barbecue. Hanging Out With Friends. What's Not To Love!!!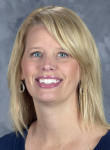 The Dining Divas Spent A Summer Evening Together Enjoying Some Barbecue And Each Other's Company At Weber Grill Restaurant In The St. Louis Galleria This Past Month.   The Same People Who Introduced The Backyard Sensation Of The Kettle Grill Have Now Brought The Sensation Indoors To St. Louis.
Read more on Summertime Dining…
Keeping With Tradition:
Fiddler on the Roof is Magnificent!
by Pat Lindsey
The orchestra was on the stage, the fiddler was on the roof, and the audience was enjoying a soothing breeze at The Muny Saturday night as it became enveloped in "Tradition" during the opening of "Fiddler on the Roof." This is the story of Russian Jews living in the small village of Anatevka, Russia in 1905 when Russia was still an empire ruled by a tsar. While much of Western Europe was becoming more free and democratic, Russia was still rooted in traditional ideas of absolute monarchy.
Read more on Muny Shines Again with Classic production…
                     "Mamma Mia" Sizzles at The Muny This Week
by Pat Lindsey
Anyone who enjoys the music of the 1970s Swedish group, ABBA, is in for a treat this week at The Muny with its debut of the musical "Mamma Mia." Somehow, a collection of ABBA songs, including "Dancing Queen" and "Our Last Summer," have been woven together to create a story centered on a 20 year-old bride-to-be, Sophie Sheridan, who wants to find out who her father is before she marries.
Lane Closures on I-64, I-70 and Route 364 to Impact St. Charles County Motorists
Drivers heading in and out of St. Charles County need to be aware of some lane closures this weekend on I-64, I-70 and Route 364.
Read more on Lane Closures Through July 28…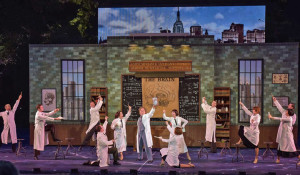 Young Frankenstein is a Brainy,
Zany Night of Comedy at the Muny
by Pat Lindsey
   In typical Mel Brooks style, "Young Frankenstein" debuted on The Muny stage this week with zany humor that's often silly, but always laughable. Rapid-fire jokes and sexual innuendos timely executed by an amazingly talented cast make this show a hit and one that will certainly return to The Muny in the future.
Read more on The Muny Show this week…
The Dog Days of Summer: 3
Films to Relief the Doldrums

By Sandra Olmsted
In the case of Mike and Dave Need Wedding Dates (Fox release), Mike (Adam Devine) and Dave (Zac Efron) are the high-fiving, chaos-causing dawgs of the Stangle family. At every family gathering, especially weddings, the brothers wreck the celebration, destroy things, and cause injuries. Now, they must bring nice girls as dates to their only sister's Hawaiian wedding or stay home.
« Previous Entries
Next Entries »