Entertainment / Travel
« Previous Entries
Next Entries »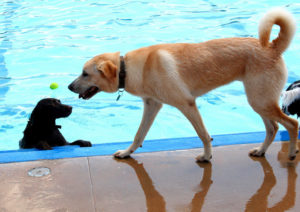 The City of Florissant Parks and Recreation Department will hold their annual Doggie Pool Party at the Koch Park Family Aquatic Center on Fri., Aug. 11 from 6:30-8:30 p.m. and Sat., Aug. 12 from 10 a.m.-noon.
Read more on Annual Doggie Pool Party Aug. 11-12 at Koch Park…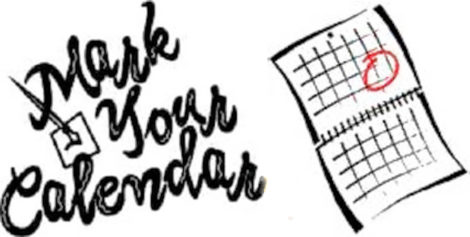 Thursday, Aug. 10
   St. Mark's Fashions for Food clothing sale, 315 Graham Rd., 8:30-11 a.m. All proceeds go to local food pantries. Sale is second Thursday of each month. (837-9404.)
Read more on MARK YOUR CALENDAR…
by Lisa Kampeter
  It's not often that the Dining Divas stay north for our dinner outings. When we're fortunate enough to get a new, non-chain restaurant in town, many of us living in the area check it out before we think about getting the group there. This month, at the request of a couple North County Divas, we went to Irma Jean's Neighborhood Restaurant & Sports Bar, even though a few of us had already been there.
Read more on The Dining Divas Check Out No. County's Irma Jean's Neighborhood Restaurant…
   By Jim Wieners
Brent Chojnacki begins his era as the 12th head football coach in the combined history of Hazelwood High School and Hazelwood Central High, ninth at Hazelwood Central, Aug.18 when the Hawks visit DeSmet Jesuit High for a 7 p.m. kickoff
Read more on Hazelwood Central Football Begins Chojnacki Era Aug. 18 At DeSmet…
by Tom Anselm
Well, here it is August and we who have any interest in St. Louis Cardinal baseball are looking at a disappointing year. I will be the first to admit that I am lukewarm on the local product this year. It is well documented elsewhere that the boys with the birds on the bat have played like, well, not like people who are at the elite level of their profession.
Read more on A BOOMER'S JOURNAL: It's Been Slumping Summer For A Spoiled Cardinals Fan…
17

th

ANNUAL SENIOR CITIZEN NORTH COUNTY
GALA 

AUG. 18 AT JAMES EAGAN COMMUNITY CENTER

   The James J. Eagan Community Center in Florissant, Parker Road at Waterford Drive, will be the site for the 17
th
annual Senior Citizen North County Gala on Friday, Aug. 18, 2017. The cities of Bridgeton, Ferguson, Florissant, Hazelwood, Maryland Heights and St. Ann are hosting the event, which will feature entertainment provided by the 18-piece Sentimental Journey Band and strolling magician Steve Barcellona.
  The gala also will feature attendance prizes and delicious hors d'oeuvres and "dance angels" will be available.
   Tickets for the event, which will take place from 7 p.m. to 10 p.m., are $15 each and can be obtained through August 15 at the offices of any of the participating cities or the Florissant Senior Office at Florisssant City Hall. More information can be obtained by calling the Florissant Senior Office at 314-839-7605.
Read more on North County Gala For Seniors is Aug. 18 this year…
« Previous Entries
Next Entries »