Entertainment / Travel
« Previous Entries
Next Entries »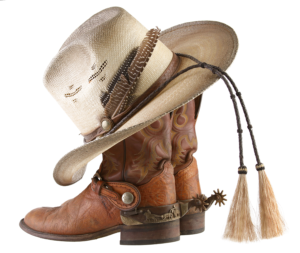 Put your boots on get to the Eagan Center for the Country Western Dinner Dance! Start the evening with a good down home BBQ Dinner of BBQ Pork Steak, Mac & Cheese, Baked Beans, Salad, Rolls & Butter & Texas Sheet Cake. Then listen to the Retro Band play all your Country-Western Favorites. Light snacks will be served and beer, wine & soda will be available for purchase.
Read more on SENIOR CITIZEN COUNTRY WESTERN DINNER/DANCE:…
Hispanic Festival, Inc. of Greater St. Louis will be presenting "Fiesta in Florissant" at the Knights of Columbus Park located in Florissant near the corner of Lindbergh and Washington St.

The event will take place Saturday, June 24 from 10 a.m. to 10 p.m. and Sunday, June 25 from 11 a.m. to 8 p.m. The colorful and festive Welcoming Ceremony will begin on Saturday, June 24 at 5 p.m. with remarks from the City of Florissant Mayor Thomas Schneider.
Read more on Fiesta in Florissant at Knights of Columbus Park June 24-25…
Hazelwood's Community Enrichment Commission sponsors the 14th Annual Community Art Fair & Used Book Sale at the Community Center on June 3rd. Attendees viewed the work of thirty-five, regional artists.
Read more on Hazelwood Community Art Fair Showcases Regional Artists…
Frank Lloyd Wright Designed Kraus House in Kirkwood
               by Pat Lindsey
Read more on Happy 150th Birthday, O Great Architect: Frank Lloyd Wright…
Mark Your Calendar is a regular feature in The Independent News each issue. Items of a general interest from non-profit and fraternal groups will be published if received at our office by mail, fax or e-mail by 4 p.m. Friday prior to the next edition.
Thursday, June 8
Read more on Mark Your Calendar!…
Citizens for Modern Transit and AARP St. Louis has announced that plans for a pop-up Metro Market have been rescheduled for Wednesday, June 14 from 4 to 6:30 p.m. at the Historic Wabash Station in The Loop located at 6005 Delmar Blvd.
Read more on Pop-up Metro Market on June 14 Depicts Transforming Vacant Space…
« Previous Entries
Next Entries »