Entertainment / Travel
« Previous Entries
Next Entries »
by Tom Anselm
"From the clear blue of the Western sky comes… Sky King."
So went the opening line of one of the many shows with Western themes that populated the few channels of black-and-white television in the early days of that medium. Sky King caught criminals and found lost hikers from his twin-engine Cessna 'The Songbird' out of his Flying Crown Ranch, along with niece Penny and nephew Clipper. How about that for an adventure-packed weekly plot?
Read more on A BOOMER'S JOURNAL: Early TV: When the West Called My Name…
By Jim Wieners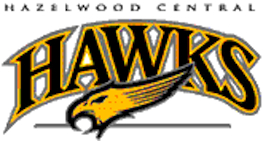 When the St. Louis Suburban Public High School Athletic and Activities Association realigned the Suburban Conferences, Hazelwood Central Football won the last 16 consecutive Suburban North Conference games.
Read more on Hazelwood Central Takes 34-Game League Grid Win Streak (To) West…
By Randy Gardner
So the Cardinals are done this year, the second year in the row they missed the playoffs.And now the Rams are 3-1 but nobody around here seems to care. But perhaps we still have a team to root for in the NFL, that being the cross-state 4-0 Kansas City Chiefs.
Read more on With Cards Out of the Playoffs, Should We Pick an NFL Team?…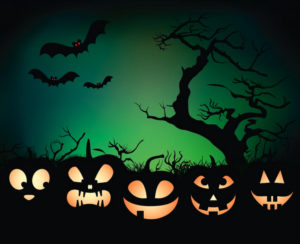 Mayor Tom Schneider announced that the Knights of Columbus Duchesne Council #2951 and the City of Florissant will be co-sponsoring a Food Truck Knight on Friday, Oct. 13 from 5 to 9 p.m. on the lot near the Old St. Ferdinand Shrine located at 50 rue St. Francois. The trucks will serve until 8 p.m. and the band Decades Apart will perform until 9 p.m. (Some trucks may serve later.)
Read more on Spooky Food Truck Knight Friday, Oct. 13 on KOC Grounds…
The Little Creek Nature Area, 2295 Dunn Rd. in Florissant, will host its 6th annual Homecoming Celebration from 10 a.m. to noon Saturday, Oct. 28.
Read more on Homecoming Celebration Back at Little Creek Oct. 28…
by Sandra Olmsted
Although J. D. Salinger became both one of the 20th century's most famous and read authors, very little is known about the man himself. Debut director Danny Strong bites off the problem making a bio-pic about the famously reclusive writer with Rebel in the Rye. Fortunately, for the most part, Strong rises to the occasion.
Read more on Rebel in the Rye: J.D. Salinger Still Reclusive…
« Previous Entries
Next Entries »