Entertainment / Travel
« Previous Entries
Next Entries »
FLORISSANT KICKS-OFF HOLIDAY SEASON WITH 20TH ANNUAL EVENT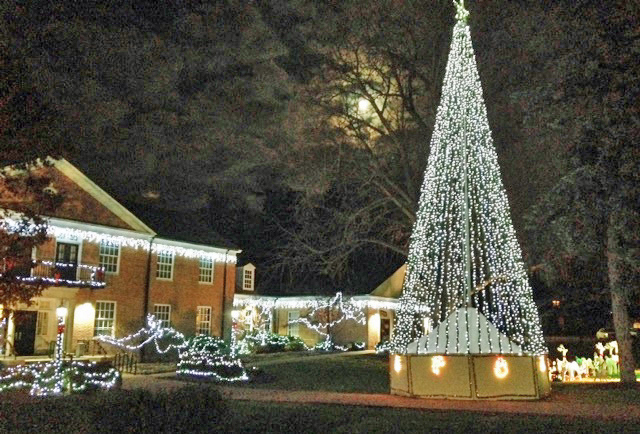 Mayor Thomas P. Schneider, the City of Florissant and Old Town Partners hosted the 20th annual festive Christmas in Old Town event and Tree Lighting ceremony last Saturday to officially start the holiday season in the city.
Read more on Florissant & Old Town Tree Lighting…
By Sandra Olmsted
Here are several holiday releases to consider seeing, depending whether you are looking for historical drama or comedy, buddy film laughs, an off-kilter sci-fi, a film for the entire family, or the latest Star Wars film. The following open Dec. 8.
Read more on December Movie Preview, Part 1: Something for Everyone…
My First trip to Florida in a VW Bug; No Phone, No Credit Card, Just Triptik
by Tom Anselm
I recently read in USA Today about two 68-year-old guys from Springfield, MO, who repeated a 1967 road trip they had taken in a Volkswagen of the same age. Sam and Dave (no, not the "Soul Man" singers) went over 1400 miles right after their senior year in high school, tooling along I-70 in a bright yellow Beetle with $50 bucks between them and the only plan being to point the blunt little nose of that iconic Bug in a westerly direction. They drove up Pikes Peak and then turned around and went home. They recreated this just last year, same car, refurbished. Fun times.
Read more on A BOOMER'S JOURNAL:…
Rams Have Got Me Interesting in Pro Football Once Again
by Randy Gardner
I am going to pick up where I left off last week, How about those Rams? At 9-3, I think they really have something. I'm finding myself more and more rooting for them to win.
Read more on Rams, College Playoffs, and Blues…
Read more on WOW! 2 NEW SPRINGFIELD, MO MUSEUMS…
Good Company and Good Pasta Were Just What the Doctor Ordered
by Lisa Kampeter
When I think of restaurants on the Hill, I think of family. Large gatherings. Hanging out. Taking your time enjoying your food. And constant talking . . . loudly. It's quite the process. But it's the Hill, and it's Italian, after all.
Read more on DINING DIVAS ON THE HILL…
« Previous Entries
Next Entries »