Entertainment / Travel
« Previous Entries
Next Entries »
"The Music Many" is Homemade Jelly,
Applie Pie and Sweet, Sweet Melodies
By Pat Lindsey
"The Music Man" chugged into our own River City Tuesday night with nary a trouble—that is until the townspeople got wise to Professor Harold Hill's lies and deceit. He promised to create a marching band in three weeks by using the "Think System," but no one who ordered a band uniform, instruction book, and instrument learned to play one note. The people of River City are so angry that a con artist has swindled them out of their money that they hunt down Professor Hill to tar and feather him, but Marian the librarian comes to his rescue and points out just how much value everyone has received from the man who has failed to produce his academic and musical credentials.
Read more on Music Man back in River City at the Muny…
Rainbow Sets Scene For Great
Opening Night at the Muny
By Pat Lindsey
As the summer downpour tapered to a drizzle on opening night at The Muny Monday, a rainbow appeared in the sky over Forest Park. It seemed like an omen of what was the come—an extraordinary opening night of "The Wizard of Oz" and The Muny's 98th season.
Read more on Wizard of Oz Opens Season on a High Note…
Dining Divas Enjoy Mexican
Restaurant Just Down the Road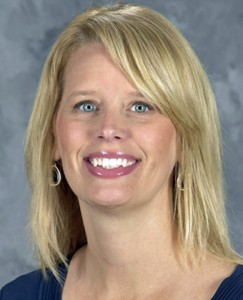 Following in our tradition of a Mexican May, the restaurant location the Dining Divas settled on ended up being a great choice, even though it wasn't our first choice. We planned to choose from one of two Mexican places, one in an area known for authentic restaurants, and the other, a place that made one of those "best of" lists. Neither won.
By Sandra Olmsted
While writer/director Shane Black's parody of 1970s film noir and buddy cop films has its problems, all of them can be overlooked because The Nice Guys is just fun. Also, the stars, Russell Crowe and Ryan Gosling, have just as much fun playing their roles as the right audience can watching the film.
Read more on The Nice Guys: Epic Fun – Fingers Crossed for a Sequel!…
By Sandra Olmsted
The latest installment in the Marvel Studio's Avenger franchise toys with the theme of acting within the law vs. behaving in an ethically manner, and directors Anthony and Joe Russo beat the audience over the head with the theme as often the characters engage in fisticuffs. Predictability also plagues the film; however, a few surprises pop up as the two sides recruit new team members.
Read more on Captain America: Civil War Becomes a Belabored Dispute…
Pretty Baby Winners & Parade Units Honored
photos b Bob Lindsey

The 2016 Valley of Flowers Festival wrapped up with the announcement of the awards for the winners in the Pretty Baby contest as well as the parade units at the end of the parade Sunday, May 8.
Read more on Valley of Flowers winners…
« Previous Entries
Next Entries »