Entertainment / Travel
« Previous Entries
Next Entries »
The Dining Divas
By Lisa Kampeter
I'm always excited when we find a new restaurant that's delicious, down to earth, and affordable, and the Dining Divas discovered another in the U-City loop area at Salt and Smoke.   The sign out front says it's barbecue, beer, and bourbon, and that means…it's good eating.
Read more on It's Yet Another BBQ Place in STL that The Dining Divas Love…
Maplewood Restaurant is One
Of a Kind with Dining Divas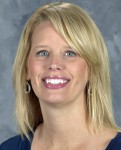 It was a pleasant spring evening. You know the kind. Jacket weather. Not quite warm enough for flip flops but warm enough to question wearing boots. The pollen hadn't started to attack yet. The bees and flies were still south for the winter.   And the sunset was such a lovely site. That's what I remember thinking walking into the Dining Diva destination for this past month. What a wonderful night!
Stomp, the international percussion sensation, makes its St. Louis premiere at the Fabulous Fox Theatre April 10 – 12. From its beginnings as a street performance in the UK, Stomp has grown into an international sensation over the past 20 years, having performed in more than 50 countries and in front of more than 24 million people.
Read more on Stomp at Fabulous Fox Theatre April 10 – 12…
Season tickets are now on sale for Hawthorne Players' 70th season. Season tickets to all four shows at the Florissant Civic Center Theatre are $48 for seniors/students and $52 for adults and may be ordered at the box office or by calling 314-368-9909.
Read more on Hawthorne Players Announce Season…
The Florissant Valley Symphony Orchestra will present a concert at 3 p.m. on March 8 at the Terry M. Fisher Theatre on the St. Louis Community College – Florissant Valley campus. The concert is free.
Read more on Florissant Valley Symphony Orchestra in Concert March 8…
By Sandra Olmstead
As I make my predictions for who with win and who won't in office pools, in social media forums, at the party, and privately during the Oscars' telecast, I am always conscious of three factors in Oscar prediction that make it more a game of chance than an intellectual pursuit. The first challenge is that I have my favored and loathed among the nominations, which influences my guesses. Second, although the actual quality of one film above the other requires comparing apples to oranges, the nominees and the winners reflect only the majority opinion of the Academy of Motion Pictures Arts and Sciences members. The third challenge to predicting the winners is more complicated. The personal and business politics of who wins and the studios' massive advertising campaigns both influence, or not, the voting of the Academy.
Read more on Oscar Predictions: In a Perfect World…
« Previous Entries
Next Entries »