Entertainment / Travel
« Previous Entries
Next Entries »
By Jim Wieners
It has been three weeks since 8-0 Trinity Catholic Football played a varsity game on the field defeating John Burroughs 62-7 on Oct. 6
After St. Charles High forfeited the Nov. 13 game, Trinity got a bye on Oct. 20 after the co-cops of Northwest Academy of Law and Sumner, and their combined enrollment made them too large for Class Two, District Two
Read more on After 2 Weeks Off Trinity Hosts Rematch With Cardinal Ritter…
Read more on Hawthorne Brings Small-town Musical with a Big Heart to FCC…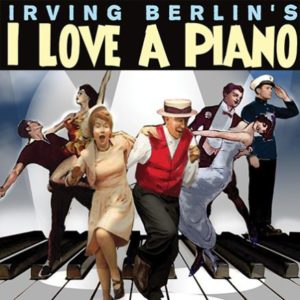 The 43rd season of the Applause/Applause Series has a remarkable five-show line-up! The season spans the funny to the dramatic, the musical to the comical, and is full of all-around quality entertainment. To learn more about the Applause/Applause Series call the Florissant Civic Theatre Box Office 314-921-5678 or visit www.florissantfinearts.com or www.florissantmo.com.
Read more on Florissant Fine Arts Council Announces 5-Show 2017-'18 Applause/Applause Series…
by Tom Anselm
Some people really get into Halloween. Now, to be clear at the outset, I am not judging here. But I have to confess, it may be my least favorite holiday when you consider Thanksgiving and Christmas, Fourth of July and St. Patrick's Day, Easter and, well, my birthday. Just kidding on that last one, although at my age, I should be doing the happy dance for every one.
Read more on Halloween . . . Not My Favorite, But the Jokes Are Always Fun…

Trick-or-Treating at Hazelwood's Food Truck or Trick Night Oct. 27
The Hazelwood Parks and Recreation Division, in cooperation with Tyler Garcia of Locoz Tacoz, are hosting a Food Truck or Treat Night on Friday, Oct. 27, at Howdershell Park, 6810 Howdershell Road, from 5-8 p.m.
Read more on 5 Halloween Happenings Not To Be Missed!…
Read more on "Thank You For Your Service" — Free Movie Tickets for Veterans and Active Duty Service Members…
« Previous Entries
Next Entries »