Entertainment / Travel
« Previous Entries
Next Entries »
Dining Divas Enjoy Mexican
Restaurant Just Down the Road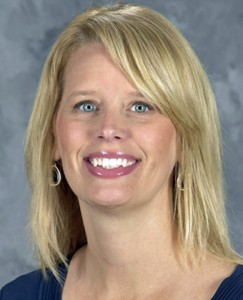 Following in our tradition of a Mexican May, the restaurant location the Dining Divas settled on ended up being a great choice, even though it wasn't our first choice. We planned to choose from one of two Mexican places, one in an area known for authentic restaurants, and the other, a place that made one of those "best of" lists. Neither won.
By Sandra Olmsted
While writer/director Shane Black's parody of 1970s film noir and buddy cop films has its problems, all of them can be overlooked because The Nice Guys is just fun. Also, the stars, Russell Crowe and Ryan Gosling, have just as much fun playing their roles as the right audience can watching the film.
Read more on The Nice Guys: Epic Fun – Fingers Crossed for a Sequel!…
By Sandra Olmsted
The latest installment in the Marvel Studio's Avenger franchise toys with the theme of acting within the law vs. behaving in an ethically manner, and directors Anthony and Joe Russo beat the audience over the head with the theme as often the characters engage in fisticuffs. Predictability also plagues the film; however, a few surprises pop up as the two sides recruit new team members.
Read more on Captain America: Civil War Becomes a Belabored Dispute…
Pretty Baby Winners & Parade Units Honored
photos b Bob Lindsey

The 2016 Valley of Flowers Festival wrapped up with the announcement of the awards for the winners in the Pretty Baby contest as well as the parade units at the end of the parade Sunday, May 8.
Read more on Valley of Flowers winners…
Annual Festival in Florissant Promises a Weekend of Fun
Since 1963, the Valley of Flowers Festival celebration has been the "first festival of spring," featuring a variety of events, including a superb parade. Events included in this three-day celebration are a flower and plant sale, culturally diverse performances, baseball games, a classic car show, a vendor/craft fair, flea market, a pretty baby photo contest, children's activities and, of course, good food. Carnival games and exciting rides are featured at the Duchesne Knights of Columbus Fairgrounds.
Read more on 'Valley of Flowers Celebrates . . . The World of Entertainment'…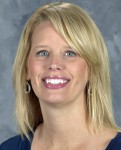 By Lisa Kampeter
For a person who is known as Rand McNally's daughter, I'm not sure why it's difficult for me to grasp locations in between 44 and 55 in south city. But I'm always confused, especially when I get on Gravois from the city. Our recent Dining Divas outing took me past Uncle Bills and lots of churches to the neighborhood of Princeton Heights. Who knew it even existed? But I'm glad I found it. Sitting on the corner of Gravois and Quincy Street is the Quincy Street Bistro, our Divas choice for the month.
Read more on Dining Divas Find Another South City Neighborhood Bar & Grill Worth the Trip…
« Previous Entries
Next Entries »