Entertainment / Travel
« Previous Entries
Next Entries »
  Florissant's tradition of celebrating Independence Day continues this year on the grounds of the James J. Eagan Civic Center at Florissant Valley Park, located at the intersection of Parker Road and Waterford Drive.
Read more on Northwoods Concert Band Plays at Civic Center Grounds on July 4th…

The City of Hazelwood is preparing for another dazzling Fourth of July fireworks display for residents and guests on Tuesday, July 4, at White Birch Park, 1186 Teson Road. The show is scheduled to begin around 9:15 p.m. It is free and open to the public.
Read more on New Special Effects In Hazelwood's Fourth of July Fireworks Should Be Crowd Pleasers…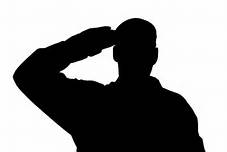 While many celebrate Independence Day with fireworks, BBQ, parades and more, Raging Rivers WaterPark is taking the time to mark the occasion by honoring the brave men and women who protect our country with the offer of free park admission from Saturday, July 1 through Thursday, July 6.
Read more on Military Appreciation Week July 1-6 at Raging Rivers…

Roar of Racing Go-Karts in Hazelwood
The Rusty Wallace Karting Center experience has made its way to the St.Louis Outlet Mall, in Hazelwood bringing with it not only the scent of motor oil, but a breath of fresh air that the outlet mall desperately needed.
Read more on Rusty Wallace Karting Center Opens…
Mark Your Calendar is a regular feature in The Independent News
Thursday, June 29
   Quilting Group at St. Mark's Methodist Church, 315 Graham Road, 10 a.m. to 2 p.m. each Thursday. Call: Debbie at 314-837-9404.
Read more on Mark Your Calendar…
by Lisa Kampeter
I always enjoy driving through Kirkwood. The beautiful, old neighborhood homes are such a treat to see. In the downtown area, with the bustling sidewalks, lively shops and restaurants, and active streets, it's evident this city is thriving. On the night of this month's Dining Divas, I saw young couples with toddlers enjoying an outdoor concert, and happily retired adults strolling leisurely through the community adoring the perfect night.
Read more on Dining Divas: Kirkwood and Billy G's are Hotspots For Socializing in the Summer…
« Previous Entries
Next Entries »