Entertainment / Travel
« Previous Entries
Next Entries »
Read more on Lucky Logan: A Fun-Filled Hillbilly Heist…
Featuring foods from more than 20 vendors, the 5th annual Taste In Ferguson will be held September 10TH,2017 from 3-6pm at the Savoy Banquet Center located at 119 South Florissant Road in Ferguson Missouri.
Read more on 5th Annual Taste in Ferguson Event to Raise Scholarship Money for Local Youth…
by Tom Anselm
It was billed as "An Aquarian Exposition: 3 Days of Peace and Music."
To some, it was a deplorable display of wanton sexual promiscuity and rampant drug abuse. To others, it was a seminal moment in the phenomenon called rock music, and a marker for a new generation of youth.
Read more on A Boomer's Journal: A Rock Festival as a Metaphor for an Era…
Eclipse Time Lapse photos
Camera used was a Nikon D300 w/ AF Nikkor 70-300mm Lens @f/22. using the 'Solar Eclipse Timer' app which uses voice prompts at event intervals Shot in the metro area at a location that had 1 minute, 46 seconds of Totality.                             Photos by Dan Lindsey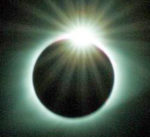 Read more on Eclipse photos by Dan Lindsey…
Pallottine Renewal Center hosted its first Staycation and the attendees have given rave reviews about the experience. Pallottine, along with businesses and attractions in North County, presented a Staycation weekend July 21-23 that included guided tours of some local landmarks and food from some of the best restaurants in the area.
Read more on Participants Offer Rave Reviews on Pallottine's North County Staycation…
MU experts talk of this rare opportunity
By Nichole Richardson
On Monday, Aug. 21, St. Louis area residents will get the thrill of witnessing the first total solar eclipse here since 1442. During this time the moon will come between the Earth and the Sun, thus creating a shadow, or umbra, 70 miles wide over the Earth.
Read more on St. Louis Area Offers Best Chances at Viewing Eclipse…
« Previous Entries
Next Entries »