Entertainment / Travel
« Previous Entries
Next Entries »
New Disney Film About Family, Life, and Remembering
by Sandra Olmsted
Director Lee Unkrich's animated film Coco portrays the Mexican holiday of Día de Muertos as a celebration of family love. However, 12 year-old Miguel (voice of Anthony Gonzalez) isn't feeling very loved because his secret love and talent for music has been discovered by Miguel's grandmother, Mamá Imelda (voice of Alanna Ubach). Because his great-great-grandfather abandoned his great-grandmother Mamá Coco (voice of Ana Ofelia Murguía) and her mother to become a troubadour, music is never allowed in the extended family's home or shoemaking business. During the preparations for Día de Muertos or Day of the Dead, Miguel discovers that his great-great-grandfather had a guitar that is identical to the one owned by his idol Ernesto de la Cruz (voice of Benjamin Bratt). The photo with the guitar in it was torn and folded to remove the face of Coco's father by her mother, who started the shoemaking business and banned music forever. Fortunately, Unkrich and his music-loving creative team created an intricate musical tapestry for Coco, which echoes with heartfelt marimba, mariachi and cumbia tunes.
Read more on In 'Coco,' Family is Everything…

ONGOING EVENTS
Tilles Park Winter Wonderland
For over 30 years, Winter Wonderland at Tilles Park (Nov. 22-Dec. 30, closed Dec. 24) has been one of the most popular Christmas drive-through exhibits in the area featuring tunnels of lights and holiday displays.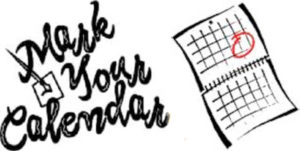 Mark Your Calendar is a regular feature in The Independent News each issue. Items of a general interest from non-profit and fraternal groups will be published if received at our office by mail, fax or e-mail by 4 p.m. Friday prior to the next edition.
Read more on MARK YOUR CALENDARS — HOLIDAY EDITION…
Christmas Surprises Are Everywhere in Branson
   by Pat Lindsey
Read more on A Very, Merry Branson Christmas!…

The Brightest Lights
in Branson or Anywhere
Are At Silver Dollar City
                  Story and photos By Bob Lindsey
A good comparison of the bigger and brighter new Christmas in Midtown at Silver Dollar City is with the ABC show, The Great American Light Fight.   While the intense illuminations are nearly the same, the Silver Dollar display in Branson is much bigger in size and scope. And better.
Read more on Silver Dollar City Christmas Dazzles…
by Sandra Olmsted
Lady Bird
While most coming of age films aren't very compelling because the subject matter doesn't resonate with a board audience, director Greta Gerwig's Lady Bird provides a look at making changes and find one's self with which many can identify. In 2002, Christine aka Lady Bird (Saoirse Ronan), a high school senior, is ready to live and can't wait to leave home for college. The only problem is her family's financial situation is difficult, and Lady Bird's options are limited. As she sets out to experience as much living a possible, especially boys and parties, she enlists the help of her father Larry (Tracy Letts) to apply for East coast art schools as far away from her Sacramento, California home as possible. Lady Bird's difficult relationship with her mother, Marion (Laurie Metcalf), provides the main conflict in the film. Marion, a nurse, holds the family together by working as many shifts as she can, which complicates the already strained relationship between her and Lady Bird. Although one of the teaching nuns at Lady Bird's Catholic high school suggests that Lady Bird loves her home town, Lady Bird deeply feelings she needs to escape to become her own person. Gerwig delicately and precisely explores the difficult relationship between mothers and daughters with a singular cinematic voice in this her directorial debut. Lady Bird is well worth seeing for the carefully crafted humor and pathos and the stunning acting; this A24 release is rated R for language, sexual content, brief graphic nudity and teen partying and runs well paced 93 minute. In theaters now.
Read more on Three Thanksgiving Weekend Films Worth Seeing…
« Previous Entries
Next Entries »