Entertainment / Travel
« Previous Entries
Next Entries »
by Lisa Kampeter
Good vibes. That's what I had when I walked into 612 Kitchen and Cocktails with the Prodigal Diva and the Lifetime Diva. I had good vibes about this Kirkwood restaurant on Woodbine.   It helped when we first got there and two Happy Hour Divas were already enjoying a snack and drink at the bar. It was nice when a patron shared with us his recommendations before we even got to the table. And it was really cool when the friendly owner immediately gave us his personal attention.
Read more on Dining Divas Discover Another Neighborhood Gem in Kirkwood…
2017 marks 10th Anniversary of Mayors' Shamrock Ball
Read more on North County Community Supports Valley Industries at Shamrock Ball…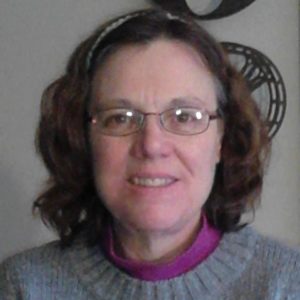 By Sandra Olmsted
Director Amma Asante reveals the true story of Prince Seretse Khama of Botswana (David Oyelowo) and Ruth Williams of England (Rosamund Pike) with conventional filmmaking which fits the story and its time period perfectly. Asante not only brings this little known story to life but evokes the era and its films with her directing style. Asante adapted her film from Susan Williams' book with the help of Guy Hibbert screenplay.
Read more on 'A United Kingdom': A True Story Of Love and Courage…

   The Florissant Valley of Flowers Festival will be held May 5-7, 2017 and the theme for next year's festival is "Wonders of the World."
Candidates are needed for the 2017 Valley of Flowers Queen and Court selection. Candidates must be a City of Florissant resident. Parade Units are also needed: motorized, walking, and marching units, and craft booths are welcome.
Read more on Valley of Flowers Celebrates 'Wonders of the World' May 5-7…
The Florissant Civic Center Theatre and Alpha Players present To Kill a Mockingbird March 10, 11, 17 and 18 at 7:30 p.m. and March 19 at 2 p.m.
Read more on 'To Kill a Mockingbird' At the Eagan Center…
By Sandra Olmsted
This year, the Oscar race has at least three additional political factors to consider when choosing predictions and, of course, one other factor that couldn't be forgotten, is the spending by the studio to promote their film to the voting membership.
Read more on Politics will play Role in Oscars…
« Previous Entries
Next Entries »