Entertainment / Travel
« Previous Entries
Next Entries »
History comes alive when Hawthorne Players and Valhalla Cemetery present "Voices of Valhalla: A Hayride through History" on Oct. 6, 7, 13, 14.
Read more on Voices of Valhalla: A Hayride Through History…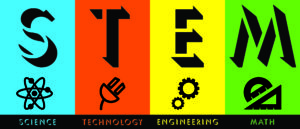 The St. Louis County Office of Community Empowerment is holding a STEM (Science, Technology, Engineering and Math) Camp at a brand new community center in the Castle Point neighborhood.
These camps, known as Mad Science, are offered to kids between the ages of 6 and 13. Students learn about cryptology, the physics of flying, the environment, and the solar system.
Read more on St. Louis County is Hosting Science and Technology Camp in Castle Point July 21, July 24-28…


The Unsinkable Molly Brown is a substantive, family-friendly tale whose title character is stubborn, big-hearted and ambitious. The musical takes center stage at the Muny July 21-27 nightly at 8:15.
Beth Malone stars at Molly Brown. From the ocean waters of the sinking Titanic, to the gold mines of Denver, Colorado, to the haughty streets of Europe, Margaret "Molly" Brown never ceases to chase her dreams.
Read more on 'The Unsinkable Molly Brown' Takes Muny Stage July 21-27…
by Sandra Olmsted
The Big Sick may just be the little film that can rock the box office amidst the blockbusters of summer, just like Ghost did in 1990. Although the dinner scenes are very similar to those in My Big Fat Greek Wedding, this culture clash comedy has plenty of its own charm, pathos, wit, and twists, making The Big Sick the surprise of the summer.
Read more on The Big Sick: The Rom-Com Hit of the Summer…
   By Pat Lindsey
If Elvis had been in the house during The Muny's opening of All Shook Up, he would have enjoyed a hunk of burning nostalgia, because this show is definitely reminiscent of Presley's movies–a simple plot, song after song, and great gyrating dance numbers. Elvis fans will love it for its 27 Presley tunes packed into one show, but they should not expect to see an Elvis impersonator performing them.
Read more on All Shook Up is an Elvis-Flavored Jukebox Musical…
Read more on Wish Upon: Beat The Heat With Thrills…
« Previous Entries
Next Entries »