Entertainment / Travel
« Previous Entries
Next Entries »
By Sandra Olmsted
Clearly, director Lasse Hallström loves dogs as evidenced by his making both A Dog's Purpose and Hachi: A Dog's Tale (2009). Despite the animal rights controversy about Hallström most recent dog film, both films honor the way dogs uphold their relationship with mankind. Both films also show how mankind often asks too much of dogs or doesn't honor the relationship. The same is true of the relationship between mankind and any domesticated animal, and that's why this cat lover needed a box of tissues to get through A Dog's Purpose.
Read more on A Dog's Purpose: From a The Cat Lover's Perspective…

Brunch at Our Lady of the Shrine in Belleville
I always enjoy the first Dining Divas outing for a new year. Attendance is typically larger than normal because we gather together for Sunday brunch. Sharing the joy-filled holiday stories are so delightful and most of us are still in the happy, holiday mode.
And the fresh ideas for the upcoming year get everyone excited for what's to come. It's such a privilege to be a part of this dynamic group of considerate, creative, and crazy individuals.
This year's breakfast gathering took place at Our Lady of the Snow's Shrine in Belleville. Even though for some, you may "never get your money's worth" at any buffet, the Shrine does a great job with the variety of foods offered (both for breakfast and lunch) and the quality.
They have the typical "buffet" issues. Like I don't recommend going for the last spoonful of scalloped potatoes, much less the last spoonful of anything in a pan.
"They're not hot," said Mama Diva.
"If I had a dollar for every time I could tell you what she'd say before she even says it," said Daughter Diva. Maybe wait until they refill the pan.
And not everyone is going to like everything.
"The scrambled eggs were okay," said one Diva "I only tasted potatoes in that egg casserole," said the Opinionated Diva. "I loved my omelet," replied the Satisfied Diva.
If you go for an omelet, you can pick out all the ingredients, and they'll make it on the spot. As well, fresh Belgian waffles are available too.
"The Biscuits and Gravy were great!"
"There were scrambled eggs?"
Buffets are hard. You try to get to it all, and you're not going to like it all. A couple Divas weren't impressed. They liked the place and the setting but didn't love what they tried. The consensus in the group was that the Garlic Parmesan Chicken Wings were the favorite, and the Fried Chicken was juicy and flavorful too.
More than likely you're going to overindulge so when the Prodigal Diva complained that there weren't enough brown desserts offered on the buffet, it was probably a good thing.
We had plenty of room. We could hear each other. And everyone seemed to be in a great mood. What a way to kick off the New Year! The ladies came up with some exciting ideas for less fortunate Diva "sisters" so look for more to come on that in future Divas.
The Shrine is always a great place to visit no matter what the season or the reason and even with or without more brown desserts.
A great way to start the new Dining Divas year.
Read more on Dining Divas Dive Right into The New Year with New Ideas…
Gaydos 1 of 6 Honored in Jeff City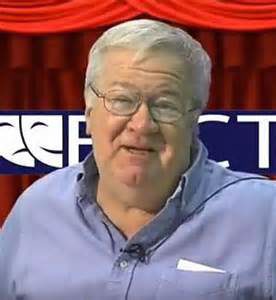 Gary R. Gaydos, who retired in 2016 after 38 years as manager of the Florissant Civic Center Theater at the James J. Eagan Community Center, has been named one of six honorees for the 2017 Missouri Arts Awards. The awards will be presented on Wednesday, February 8 in the Capitol Rotunda in Jefferson City.
Read more on Gary Gaydos Receives Missouri Arts Award…
(Photo Courtesy of Fremantle Media North America)
Evelyn Whitfield is a  92 year old woman from Florissant, MO who spun for a combined $1.00 on the wheel on Monday, Jan. 16 on The Price is Right. During her appearance on The Price is Right she won over $2,000 in prizes which included $1,000 cash, Hatteras Hammocks and an Amazon Kindle Oasis E-reader with a leather charging cover. The Price is Right airs weekdays at 11 a.m. ET on CBS.
Pump Boys and Dinettes will be perform at the Florissant Civic Center on Jan. 29 at 2:00 p.m. as part of the Florissant Fine Arts Council's Applause/Applause series. Pump Boys and Dinettes garnered three Tony Award nominations and two Drama Desk Award nominations during its run in New York.
Read more on 'Pump Boys and Dinettes' Coming to Civic Center Theater for 1-night Jan. 29…
By Sandra Olmsted
Hot on the heels of Casey Afflect's award-winning role in Manchester by the Sea, Ben Affleck writes, produces, directs, and stars in Live by Night, a La La Land-style homage to Golden Age Hollywood's film noirs.
Read more on Live By Night: The Affleck Attack Continues…
« Previous Entries
Next Entries »