Events
« Previous Entries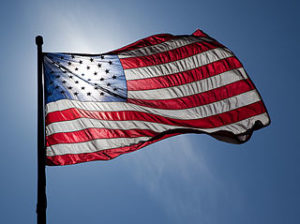 Memorial Day, which was first known as Decoration Day, honors the men and women who died while serving in the U.S. military. It originated in the years following the Civil War and became an official federal holiday in 1971. Each year a number of Memorial Day events celebrate the deeper meaning of the holiday.
Read more on Memorial Day Events Honoring Veterans…
The City of Florissant and Florissant Fine Arts Council will again present Music Under the Stars concerts; a series of free outdoor concerts. Most of the concerts will take place at St. Ferdinand Park. The July 4 concert will be at Florissant Valley Park (this is the park that contains the James J. Eagan Center). Bob Kuban returns for the Oct. 8 concert at the Old Town Fall Festival in the 100 block of St. Francois.
Read more on Florissant Announces Annual Music Under the Stars Concerts…
Sunny Skies Were in Order After Wet Week;
New Queen Crowned For Valley of Flowers
By Nichole Richardson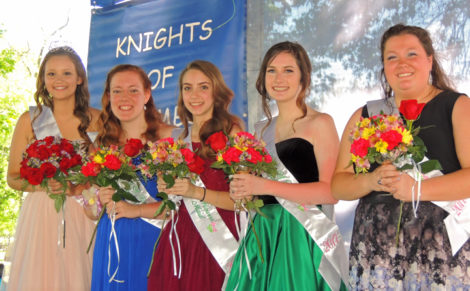 This year's 55th annual Valley of Flowers Festival queen coronation, held at the St. Rose Philippine Duchesne Knights of Columbus Pavilion #2951, was a beautiful and refreshing change from the past week of gloom and doom rain the city had seen.
Read more on 55th Annual Valley of Flowers…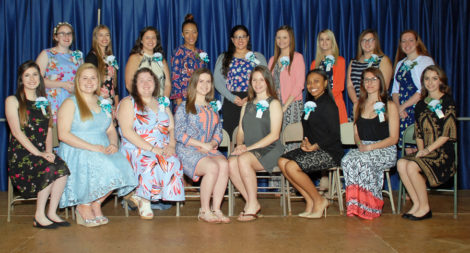 2017 Valley of Flowers Queen Candidates
Pictured back row, from left to right, Candace Herin, Samantha Hayner, Rosy Patrick, Jasmine McCormick, Ana Wisa, Megan Pilla, Taylor Gaw, Heidi Amberg, Morgan Kiel.
Read more on 2017 Valley of Flowers Queen Candidates…
'THE WONDERS OF THE WORLD'
IS THEME OF 55TH FESTIVAL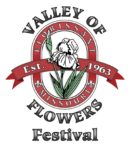 The Valley of Flowers Festival in Florissant, traditionally the first festival of spring in the metropolitan St. Louis area, will feature a theme of "The Valley of Flowers Celebrates the Wonders of the World" for the 55th annual event.  This year's (2017) festival takes place from Friday, May 5 through Sunday, May 7, with the Valley of Flowers Parade held on Sunday, May 7.   (more information on page 2-11B)
Read more on 2017 Festival Will Include Many Old Favorites Like Children's Celebration…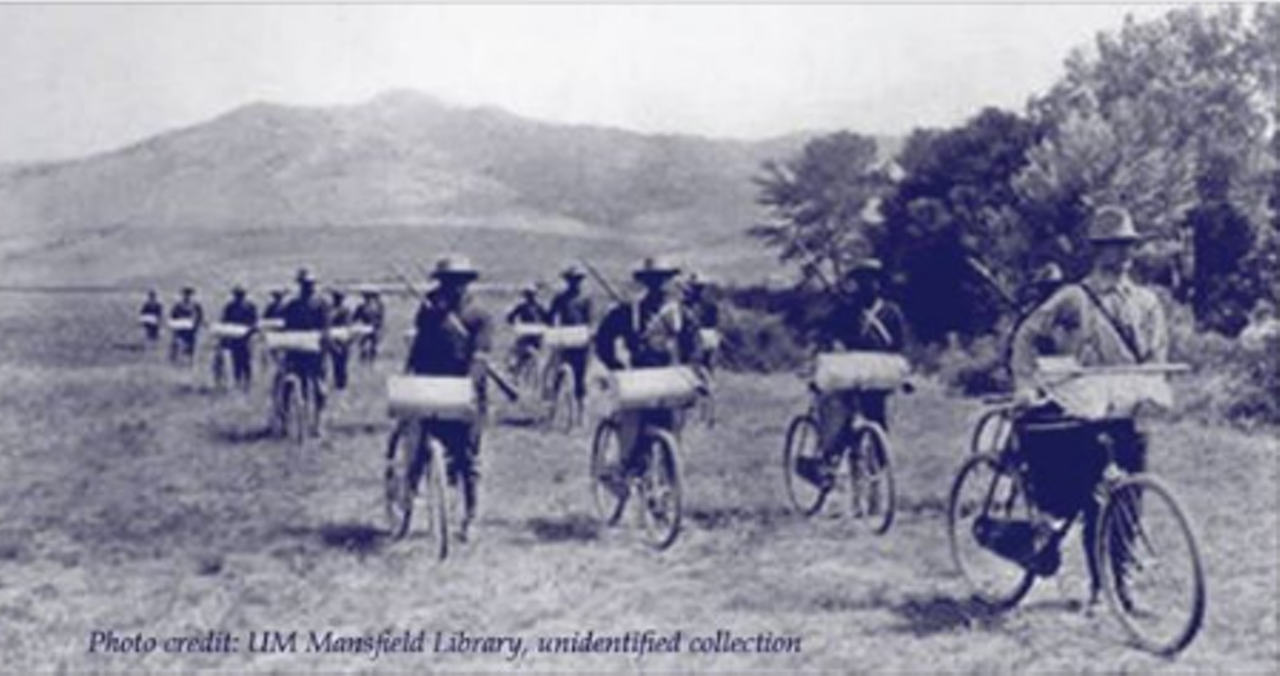 On Saturday, JUNE 10 from 12 – 5 p.m., residents from around the St. Louis region are invited to watch local history come alive at Missouri's first nationally-recognized Underground Railroad site, the historic Mary Meachum Freedom Crossing.
Read more on RESCHEDULED TO JUNE 10: 'Buffalo Soldiers and Bicycles' Event at Underground Railroad Site…
« Previous Entries