Events
« Previous Entries
Next Entries »
Florissant's celebration of Independence Day continues this year on the grounds of the James J. Eagan Civic Center at Florissant Valley Park, at the intersection of Parker Road and Waterford Drive. Festivities begin at 7:30 p.m. with an outdoor concert by the Northwinds Concert Band. Fireworks follow at 9:15 p.m. This year's extravaganza features a dazzling fireworks presentation combining brilliant shells, color sequencing, dimensional frontage, and low and high level aerial combinations.
Read more on Concert and Fireworks at James J. Eagan Center July 4…
Thursday, June 18
   Blood pressure clinic at St. Catherine Retirement Community, 3350 St. Catherine Street, at 10:15 a.m. RSVP by calling 314-838-3877.
Friday, June 19
   Fish/Chicken Fry at Knights of Columbus, 50 rue St Francois, next to Old St. Ferdinant Shrine. Doors open 3:30 p.m. until 7 p.m. Dine in or take out. All proceeds go to charities.
Ballpark Village is joining with the Alzheimer's Association St. Louis Chapter to honor patients and their caregivers through a Longest Day Celebration Saturday, June 20 from noon to midnight. The Longest Day is a nationwide effort where teams complete a day filled with activity to raise funds and awareness for the efforts of the Alzheimer's Association.   Ballpark Village's team "Village People" will host several activities on the Busch II Infield throughout the day.
Read more on Ballpark Village and Alzheimer's Association Celebrate Longest Day Saturday June 20…
The City of Ferguson received notification today that the recall petition submitted for Mayor James Knowles III, lacks the required number of valid signatures according to the St. Louis County Board of Election Commissioners. The petitioners turned in signatures to the City of Ferguson on Wednesday, May 28, 2015. The St. Louis County Board of Election Commissioners began verifying all signatures on that same day. According to the Ferguson Charter Section 8.4 the Ferguson city clerk must complete a certificate specifying the insufficient number of valid signatures and provide notice to the petitioners' committee.
Read more on Not Enough Valid Signatures for Recall Vote on Mayor Knowles…
NCI Award Honorees for 2015 Annual Leadership Breakfast. Most of the winners were present at the breakfast on May 29 at the Renaissance St. Louis Airport Hotel . Here's a list of the winners ;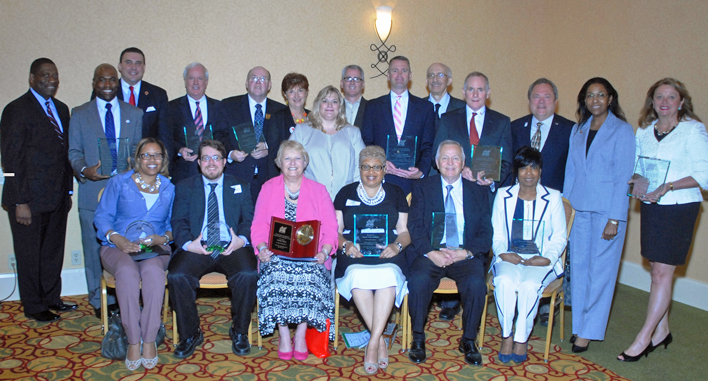 most are in this photo.
Read more on Group photo of North County Inc. 2015 honorees…
The Christian Hospital Wound Care & Hyperbarics Center, a member of the Healogics network, helped raise awareness of chronic wounds in the second annual Wound Care Awareness Week, June 1-5. The center offers advanced therapies to patients suffering from chronic wounds. It has achieved an average patient satisfaction rate of 96 percent, with 93 percent of patient wounds healed within 36 days or less.
Read more on Wound Care Awareness Week Observed at Christian Hospital…
« Previous Entries
Next Entries »