Events
« Previous Entries
Next Entries »
by Pat Lindsey
Just as peaceful protests turned violent in St. Louis, the City of Black Jack held its Harvest Moon Festival without any problems whatsoever. Instead, Black Jack residents enjoyed an afternoon and evening of free entertainment, refreshments, and a long list of activities, such as a tennis clinic, youth flag football scrimmages, basketball shooting, soccer, volleyball, soccer, and hayrides at Harold Evangelista on Saturday, Sept. 16.
Read more on Peace and Community Spirit Shine on Black Jack's Harvest Moon Festival…
Annual Awards Dinner is Oct. 8
North County Churches will be honoring some outstanding individuals and organizations within North St. Louis County at its annual awards ceremony on Sunday, Oct. 8.
Read more on North County Churches to Honor Groups, Individuals…
Christian Hospital is offering free flu shots for children and adults as listed below, while supplies last. This initiative is funded by the foundations for Christian Hospital and Barnes-Jewish Hospital.
For more information, call 314-747-WELL (9355) or visit ChristianHospital.org.  The dates and locatations are:
Read more on Christian Hospital Offering Free Flu Shots in October…
On Sept. 10 the City of Florissant was host to the Prince Hall Americanism Parade sponsored by the Prince Hall Masons. The parade route began and ended at the James J. Eagan Center using Waterford, St. Catherine, Meadowgrass and Parker.
Read more on Prince Hall Masons Held Parade Sept. 10 in Florissant…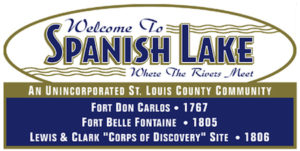 SPANISH LAKE SENIOR RESOURCE FAIR SEPT. 30 AT BETHANY-PEACE CHURCH
The Spanish Lake Community Association will host its 2017 Senior Resource Fair Saturday, Sept. 30 at Bethany-Peace United Church of Christ from 10 a.m. to 2 p.m.
Read more on Spanish Lake Senior Resource Fair Sept. 30 at Bethany-Peace Church…
Photo and text By Ralph Schaffer
The Hazelwood Harvestfest held at Howdershell Park on Sept.9 and offered a host of different booths as well as the unveiling of new playground equipment. The event was complimented by music from FatPocket.
Read more on Ninja Warrior Training Play Structure Unveiled at Hazelwood's Harvestfest…
« Previous Entries
Next Entries »