Events
« Previous Entries
Next Entries »
The Ms. Missouri Senior America Pageant 2017 will be held Sunday, July 9 at the Florissant Civic Center, at 2 p.m. Members of Missouri Pageant Alumnae Club will perform and, most importantly, women over 60 years of age will compete for the honored title of Ms. Missouri Senior America 2017. Linda Stewart of Florissant is one of the eight candidates for the title.
Read more on Ms. Missouri Senior America Pageant July 9 at Civic Center…
Memorial Day Extends to May 31
At Old Town's Wednesday Night Out
   Proud to be an American event
Story and photos By Ralph Schaeffer
Memorial Day, the last Monday in May, was designated a national holiday to honor Americans killed in war. Over the years it seems to have evolved into a celebration honoring all of those who have served and fought so that everyday Americans can enjoy their freedom.
The City of Hazelwood's White Birch Bay Aquatic Center is in place for another season of aquatic fun in the sun this summer in North St. Louis County.
Read more on Hazelwood's White Birch Bay Aquatic Center Offers Summer Fun for All Ages…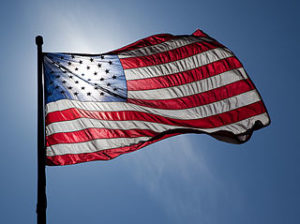 Memorial Day, which was first known as Decoration Day, honors the men and women who died while serving in the U.S. military. It originated in the years following the Civil War and became an official federal holiday in 1971. Each year a number of Memorial Day events celebrate the deeper meaning of the holiday.
Read more on Memorial Day Events Honoring Veterans…
The City of Florissant and Florissant Fine Arts Council will again present Music Under the Stars concerts; a series of free outdoor concerts. Most of the concerts will take place at St. Ferdinand Park. The July 4 concert will be at Florissant Valley Park (this is the park that contains the James J. Eagan Center). Bob Kuban returns for the Oct. 8 concert at the Old Town Fall Festival in the 100 block of St. Francois.
Read more on Florissant Announces Annual Music Under the Stars Concerts…
Sunny Skies Were in Order After Wet Week;
New Queen Crowned For Valley of Flowers
By Nichole Richardson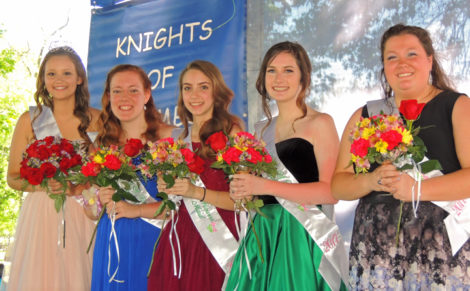 This year's 55th annual Valley of Flowers Festival queen coronation, held at the St. Rose Philippine Duchesne Knights of Columbus Pavilion #2951, was a beautiful and refreshing change from the past week of gloom and doom rain the city had seen.
Read more on 55th Annual Valley of Flowers…
« Previous Entries
Next Entries »