Events
« Previous Entries
Next Entries »
The "2017 Aging My Way Resource Fair" will be held Tuesday, April 4 from 9 a.m. to noon at the James J. Eagan Center, #1 James Eagan Drive, Florissant.
The City of Florissant has partnered with Memory Care Home Solutions, St. Catherine Retirement Community, Bent-Wood Nursing & Rehabilitation, and Mercy Health Services to offer this free event.
Read more on 'Aging My Way Resource Fair' April 4 at Civic Center…
Another Valley of Flowers Spring Clean Up Event!
Mayor Thomas P. Schneider announced the City of Florissant, along with Midwest Recycling Center, will be hosting a rain-or-shine electronics recycling collection event on Saturday, April 8 from 9 a.m. to 1p.m. in St. Ferdinand Park at the rear parking lot. Signs will be posted at park entrances to direct people on where to go.
Read more on Florissant Hosts Electronics Recycling Day April 8 For All…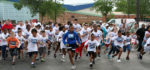 The Hazelwood Parent Teacher Association (PTA) Council invites students, families, and the entire community to participate in the 36th Annual Hazelwood PTA Scholarship Run/Walk event on Saturday, May 13.
Registration begins at 7 a.m. and the first race begins at 8:30 a.m.
Read more on Hazelwood PTA Council Hosts 36th Annual Run/Walk Scholarship Fundraiser…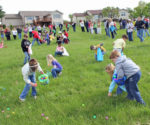 The City of Hazelwood is offering Easter egg fun for people of all ages. With the assistance of Valley Industries' workers, about 15,000 Easter Eggs are being stuffed with candy in preparation for two major events.
Read more on Hazelwood Offers Egg-cellent Easter Fun for Both Kids, Adults…
BALLOT
St. Louis County
Proposition P (Simple Majority Required)
Shall St. Louis County impose a one-half of one percent sales tax for the purpose of providing funds to improve police and public safety in St. Louis County and each of the municipalities within St. Louis County?
Read more on ST. LOUIS COUNTY GENERAL MUNICIPAL ELECTION TUESDAY, APRIL 4…
Read more on Dance St. Louis Goes Bollywood With 'Taj Express' at the Touhill this Weekend…
« Previous Entries
Next Entries »