Events
« Previous Entries
Next Entries »
As part of the organization's 40th Annual Leadership Breakfast celebration, North County Incorporated (NCI) will recognize area leaders for making a significant positive impact in North St. Louis County. The event will be held on Friday, May 19, from 7:30 -9:30 a.m. at the Marriott St. Louis Airport, 10700 Pear Tree Lane.   More than 600 business, civic, and community leaders will gather to honor this year's award recipients.
Read more on North County Inc. Seeks Nominees To Honor Community Leaders Those Making a Difference in North County…
The Hazelwood Community Enrichment Commission carried on its tradition of hosting a Tribute to Dr. Martin Luther King, Jr., for the 15th straight year on Sunday, Jan. 15, at Civic Center East. This year's program featured Dr. Dan Isom, Des Lee Professor of Policing and the Community at University of Missouri-St. Louis and retired Police Chief, as the keynote speaker. Howard Richards, Mizzou's newly appointed Assistant Athletic Director for Community Relations, was the master of ceremonies. Other program participants included: St. Louis County Executive Steve Stenger; Hazelwood Community Enrichment Commission chairperson Helena Smith; Mayor Matthew Robinson of Hazelwood; and Maj. Ken Jewson, Hazelwood Police Department.
Read more on HAZELWOOD KEEPS DR. KING'S DREAM ALIVE DESPITE ICE STORM…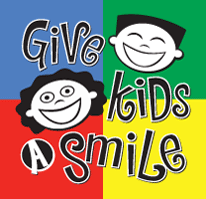 Give Kids A Smile today announced registration is now open for the next free dental health care clinic for kids set for Friday, Feb. 10 and Saturday, Feb. 11 at Saint Louis University's Center for Advanced Dental Education. The event is designed to meet the needs of toddlers and school-aged children through 8th grade, who are Medicaid-eligible, qualify for a school lunch program or need dental assistance due to other circumstances.
Read more on Register Now to Attend the Next Give Kids A Smile Clinic Feb. 10 & 11…
(Photo Courtesy of Fremantle Media North America)
Evelyn Whitfield is a  92 year old woman from Florissant, MO who spun for a combined $1.00 on the wheel on Monday, Jan. 16 on The Price is Right. During her appearance on The Price is Right she won over $2,000 in prizes which included $1,000 cash, Hatteras Hammocks and an Amazon Kindle Oasis E-reader with a leather charging cover. The Price is Right airs weekdays at 11 a.m. ET on CBS.
Greater North County Chamber Honors 4;
Installs New 2017 Board of Directors, Officers
At the installation luncheon Jan. 18 honoring Kurtis Barks as the Greater North County Business person-of-the-year, the chamber also honored other members with special awards and swore-in the new board of directors, chairman and officers. Barks is the owner and operator of Complete Auto Body & Repair. The event was held at The Atrium at Christian Hospital Northeast.
Read more on Greater North County Chamber of Commerce…
Pump Boys and Dinettes will be perform at the Florissant Civic Center on Jan. 29 at 2:00 p.m. as part of the Florissant Fine Arts Council's Applause/Applause series. Pump Boys and Dinettes garnered three Tony Award nominations and two Drama Desk Award nominations during its run in New York.
Read more on 'Pump Boys and Dinettes' Coming to Civic Center Theater for 1-night Jan. 29…
« Previous Entries
Next Entries »