Events
« Previous Entries
Next Entries »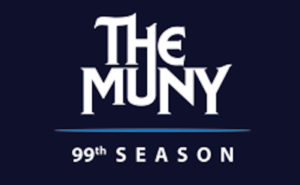 Season tickets for The Muny's 2017 summer season became available for purchase on Monday, March 6.
The spectacular line-up includes 2 Muny premieres. The seven shows are: Jesus Christ Superstar  (June 12 – 18), Disney's The Little Mermaid  (June 20 – 29), A Funny Thing Happened on the Way to the Forum
Read more on Muny Season Tickets Now Available…
Volunteers needed for cleanup of rivers, creeks
Area residents are invited to join cleanup efforts, helping to improve the condition of our waterways. To date, volunteers have removed more than 5,780 tires and about 106 tons of trash from area streams and rivers.
    Volunteers can choose from the following locations for check-in and a free bagel breakfast from 8-8:45 a.m.:
Old Chain of Rocks Bridge, 10950 Riverview Drive, St. Louis, MO 63137
Missouri River Relief, 10950 Riverview Drive, St. Louis, MO (will travel by boat to cleanup site)
Big Muddy Adventures, 10950 Riverview Drive, St. Louis, MO (will travel by canoe to cleanup site)
Creve Coeur Park, 2160 Creve Coeur Mill Road, St Louis, MO 63146 (using boats on Mallard Lake)
Florissant Sunset Park, 2300 Sunset Park Drive, Florissant, MO 63031
City of Bridgeton, 13217 Ferguson Ln., Bridgeton, MO 63044
City of Overland (Call 314-427-2401 or 314-662-2401 for location and registration information)
    Specific cleanup sites will then be assigned near each of the starting locations. At noon, participants can return to their check-in locations for a post-cleanup gathering. Prizes will be awarded to volunteers who find the weirdest, biggest, and most expensive trash that morning.
   Brian Waldrop, assistant with St. Louis and Southeast Regional Missouri Stream Team Association said,"This one-day event brings people of all ages together with the common goal of improving water quality and wildlife habitat in the rivers and creeks within the Mississippi and Missouri Rivers watershed. At the end of the day, volunteers are rewarded with the satisfaction of making a positive impact on the condition of our waterways."
   All are welcome, and no experience is required. Individual volunteers, civic groups, and youth organizations are encouraged to attend. Volunteers should dress for the weather and bring a water bottle and gloves.
   Trash bags will be provided. Transportation is available for school and other groups by contacting Colleen Scott with the Missouri Department of Conservation via email to Colleen.Scott@mdc.mo.gov.
   Partners on this event include St. Louis Audubon, Greenway Network, St. Louis Brightside, St. Louis County, the Missouri Department of Conservation, Missouri Stream Team, Missouri River Relief, St. Louis Forward, and Big Muddy Adventures. Participating municipalities include the Maryland Heights Parks Department and the cities of St. Louis, Creve Coeur, Florissant, Bridgeton, Overland, and Bellefontaine Neighbors.
   For more information, email greenwaynetwork@gmail.com.  To register online, visit www.greenwaynetwork.org/projects-issues/confluence-trash-bash.php"
Read more on Confluence Trash Bash Set For March 18…
Read more on N. County Churches and FVCC MLK Oratory Contest Winners…
Historic Florissant, Inc. will host its annual benefit dinner on Sunday, March 19, at Hendel's Market Café. The dinner will begin at 6 p.m.
Read more on Historic Florissant, Inc. Hosts Annual Benefit Dinner March 19…
2017 marks 10th Anniversary of Mayors' Shamrock Ball
Read more on North County Community Supports Valley Industries at Shamrock Ball…
Mayor Schneider Declares March

March 5 'Navy Seabees Day' in Florissant
Mayor Thomas P. Schneider has declared Sunday, March 5 as "Navy Seabees Day" in Florissant in recognition of the 75th anniversary of the United States Navy Seabees. A U.S. Navy flag that is a gift to the City from a Navy Master Chief will adorn the flag pole at City Hall this weekend to honor the 75th anniversary of the "Can Do!" Seabees.
Read more on Mayor is Seabee and Vietnam Veteran…
« Previous Entries
Next Entries »