Events
« Previous Entries
Next Entries »
NCI Award Honorees for 2015 Annual Leadership Breakfast. Most of the winners were present at the breakfast on May 29 at the Renaissance St. Louis Airport Hotel . Here's a list of the winners ;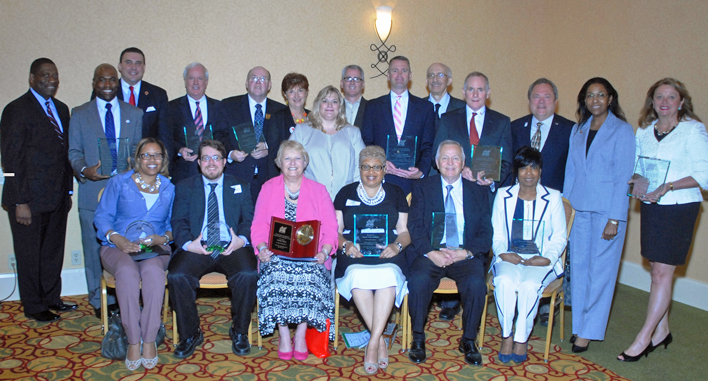 most are in this photo.
Read more on Group photo of North County Inc. 2015 honorees…
The Christian Hospital Wound Care & Hyperbarics Center, a member of the Healogics network, helped raise awareness of chronic wounds in the second annual Wound Care Awareness Week, June 1-5. The center offers advanced therapies to patients suffering from chronic wounds. It has achieved an average patient satisfaction rate of 96 percent, with 93 percent of patient wounds healed within 36 days or less.
Read more on Wound Care Awareness Week Observed at Christian Hospital…
Thursday, June 4
   Blood pressure clinic at St. Catherine Retirement Community, 3350 St. Catherine Street, at 10:15 a.m. RSVP by calling 314-838-3877.
Friday, June 5
   Bingo every Friday at Knights of Columbus Our Lady of Fatima Council #4429 1216 Teson Road, Hazelwood. Doors open at 4. Games start 6:45 p.m. For more information, call 314-731-9330.
New Aquatic Center at North County Rec Complex Open
The new $5 million aquatics center opened Memorial Day weekend at the North County Recreation Center at Veterans Park located off Redman Road. A sparse crowd was evident when these photos were taken on Memorial Day—perhaps because the weather was not real hot or a lot of folks weren't aware that it was open. A giant tubular water slide and a lazy river are the major components at the aquatic center, which was built on the site of the Olymphic size swimming pool that occupied the site since the late 1970s.                        Pat Lindsey photos
Read more on Water Park Opens at North County Recreation Complex…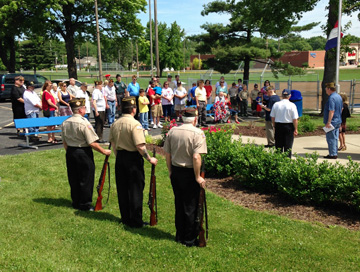 The annual Memorial Day Ceremony was held at the Vietnam Veterans Memorial Obelisk at the entrance to Koch Park on Memorial Day at 11 a.m. and was well attended.Mayor Tom  Schneider and Council members Tim Jones, Jeff Caputa, Keith Schildroth Jackie Pagano and Tommy Siam joined members of the VFW, Vietnam Veterans of America, Korean War Veterans, and American Legion were on hand to pay tribute to all who have been willing to go in harms way in military service to preserve and protect our beloved Nation.
Read more on Florissant Memorial Day event…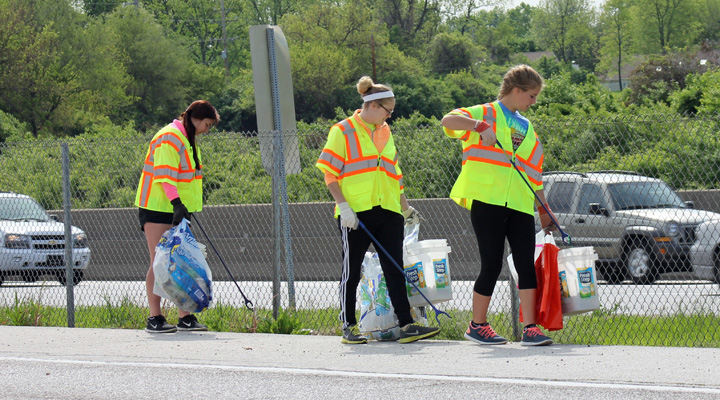 Briana Barr, 2014 Miss Hazelwood, leads other Hazelwood West classmates and parents in picking up litter and trash in Hazelwood.
Miss Hazelwood, City Green Committee, West High School Students Team Up Against Litter
Read more on City, Hazelwood West Students team up against Litter…
« Previous Entries
Next Entries »