Events
« Previous Entries
Next Entries »
Lutheran Church of the Atonement will host "Mental Health First Aid" training on Saturday, April 22 from 8:30 a.m. to 4:30 p.m. This course uses a program manual, lecture, role-playing and simulations for offering initial help in a mental illness crisis. Trainees learn the common risk factors and warning signs of specific types of illnesses, like anxiety, depression, substance abuse, bipolar disorder, eating disorders, and schizophrenia.
Read more on 'Mental Health First Aid' Training at Atonement…
The Fabulous Fox Theatre has announced a season of St. Louis premiers and classic musicals in the 2017–2018 U.S. Bank Broadway Series. The six-show season ticket package includes Hamilton, The Bodyguard, On Your Feet!, Rodgers & Hammerstein's The King and I, School of Rock, and The Color Purple. The eight specials include The Book of Morman, and
Read more on 3 Weeks of 'Hamilton,' 'The Bodyguard' Highlight Fox Theatre 2017–18 Season…
The "2017 Aging My Way Resource Fair" will be held Tuesday, April 4 from 9 a.m. to noon at the James J. Eagan Center, #1 James Eagan Drive, Florissant.
The City of Florissant has partnered with Memory Care Home Solutions, St. Catherine Retirement Community, Bent-Wood Nursing & Rehabilitation, and Mercy Health Services to offer this free event.
Read more on 'Aging My Way Resource Fair' April 4 at Civic Center…
Another Valley of Flowers Spring Clean Up Event!
Mayor Thomas P. Schneider announced the City of Florissant, along with Midwest Recycling Center, will be hosting a rain-or-shine electronics recycling collection event on Saturday, April 8 from 9 a.m. to 1p.m. in St. Ferdinand Park at the rear parking lot. Signs will be posted at park entrances to direct people on where to go.
Read more on Florissant Hosts Electronics Recycling Day April 8 For All…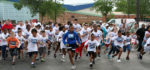 The Hazelwood Parent Teacher Association (PTA) Council invites students, families, and the entire community to participate in the 36th Annual Hazelwood PTA Scholarship Run/Walk event on Saturday, May 13.
Registration begins at 7 a.m. and the first race begins at 8:30 a.m.
Read more on Hazelwood PTA Council Hosts 36th Annual Run/Walk Scholarship Fundraiser…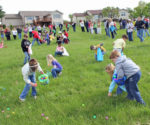 The City of Hazelwood is offering Easter egg fun for people of all ages. With the assistance of Valley Industries' workers, about 15,000 Easter Eggs are being stuffed with candy in preparation for two major events.
Read more on Hazelwood Offers Egg-cellent Easter Fun for Both Kids, Adults…
« Previous Entries
Next Entries »