Events
« Previous Entries
Next Entries »
Muny's 100th Season Has
Something for Everyone
by Pat Lindsey
The Muny will celebrate its 100th birthday next season with seven epic American musicals that encompass the theme of family and home, a theme that has resonated with six generations of St. Louisans since the theater opened in 1918.   As a matter of fact, my mother was born in 1918, just a month before the very first Muny show opened. She used to tell me stories about how she and my grandmother would walk all the way from Manchester and Kentucky Ave. in The Grove neighborhood to Forest Park to enjoy the shows from the free seats. Their love of The Muny has been my legacy for the past 50 years of Muny productions.
Read more on 7 Great Shows at The Muny in 2018…

Under the direction of Barbara K. Thomas and Rance Thomas, the North County Churches Uniting for Racial Harmony and Justice (NCCU) celebrated its 13th Annual NCCU Awards Dinner on October 8. Senator Gina M. Walsh served as the keynote speaker.
Read more on North County Churches Uniting Presents Awards for Racial Harmony and Justice…
by Ralph Schaffer
Hundreds of families and their furry friends strolled up and down rue St. Francois in Old Town Florissant this past Sunday to welcome fall. even though it was still summer-like, and enjoy the food, beverages, music, booths, and activities at the city's 20th annual Fall Festival.
Read more on Crowds Flock to rue St. Francois for 20th Annual Florissant Fall Festival…

All the activities at the Fall Festival are along rue St. Francois in Old Town
The 20th annual Old Town Fall Festival will be held Sunday, Oct. 8 from 11 a.m. to 5 p.m. this year. The festival is co-sponsored by Florissant Old Town Partners, City of Florissant, Missouri Arts Council, and the Regional Arts Council.
Read more on 20th Annual Old Town Florissant Fall Festival is this Sunday Oct. 8…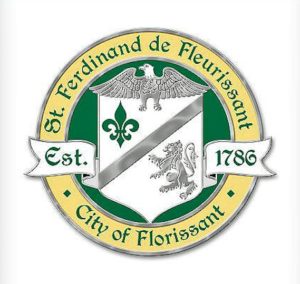 The City of Florissant will hold a public hearing beginning at 7:30 p.m. on Monday, Oct. 23, at Florissant City Hall Council Chambers, 955 rue St. Francois, concerning the Fiscal Year 2018 Annual Action Plan for the Florissant Community Development Block Grant (CDBG) Program.
Read more on Florissant Hosts Public Hearing On Community Block Grants…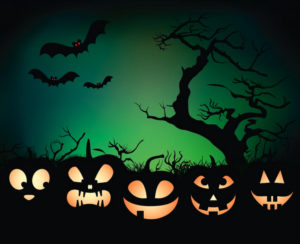 Mayor Tom Schneider announced that the Knights of Columbus Duchesne Council #2951 and the City of Florissant will be co-sponsoring a Food Truck Knight on Friday, Oct. 13 from 5 to 9 p.m. on the lot near the Old St. Ferdinand Shrine located at 50 rue St. Francois. The trucks will serve until 8 p.m. and the band Decades Apart will perform until 9 p.m. (Some trucks may serve later.)
Read more on Spooky Food Truck Knight Friday, Oct. 13 on KOC Grounds…
« Previous Entries
Next Entries »