Events
« Previous Entries
Next Entries »
Hazelwood Firefighters Bring Back Santa Claus Parades Dec. 7,13,14,21
Kids in the City of Hazelwood "better watch out," "better not cry," "better not pout" we're telling them why, "Santa Claus is coming to town." As part of their Community Outreach Program, Hazelwood Firefighters are bringing jolly old Saint Nick back to Hazelwood again for the annual "Santa Parade" program from Dec. 7 to Dec. 21.
Read more on Santa Claus Parades Return…
Cowboy-Style Christmas Cheer Rides into Civic Center
Read more on Cowboy Christmas…
FLORISSANT KICKS-OFF HOLIDAY SEASON WITH 20TH ANNUAL EVENT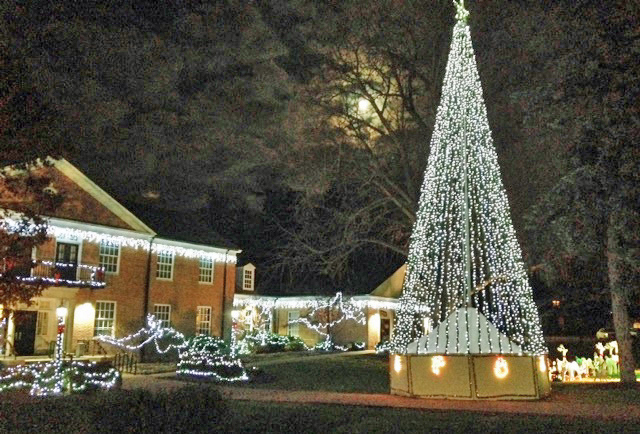 Mayor Thomas P. Schneider, the City of Florissant and Old Town Partners hosted the 20th annual festive Christmas in Old Town event and Tree Lighting ceremony last Saturday to officially start the holiday season in the city.
Read more on Florissant & Old Town Tree Lighting…
Large Turnout At Open House
on Future of Site at Jamestown Mall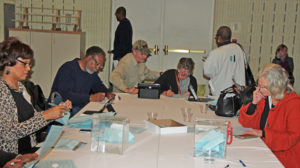 The curious came out in large numbers Monday night at the Informational Open House regarding the future of the Jamestown Mall site held at Christian Hospital's Northeast Campus. This meeting was aimed at allowing residents to get the latest news on the project, share their thoughts about the mall property and learn about next steps.
Read more on Meeting on Jamestown Mall Redevelopment…
New Disney Film About Family, Life, and Remembering
by Sandra Olmsted
Director Lee Unkrich's animated film Coco portrays the Mexican holiday of Día de Muertos as a celebration of family love. However, 12 year-old Miguel (voice of Anthony Gonzalez) isn't feeling very loved because his secret love and talent for music has been discovered by Miguel's grandmother, Mamá Imelda (voice of Alanna Ubach). Because his great-great-grandfather abandoned his great-grandmother Mamá Coco (voice of Ana Ofelia Murguía) and her mother to become a troubadour, music is never allowed in the extended family's home or shoemaking business. During the preparations for Día de Muertos or Day of the Dead, Miguel discovers that his great-great-grandfather had a guitar that is identical to the one owned by his idol Ernesto de la Cruz (voice of Benjamin Bratt). The photo with the guitar in it was torn and folded to remove the face of Coco's father by her mother, who started the shoemaking business and banned music forever. Fortunately, Unkrich and his music-loving creative team created an intricate musical tapestry for Coco, which echoes with heartfelt marimba, mariachi and cumbia tunes.
Read more on In 'Coco,' Family is Everything…

ONGOING EVENTS
Tilles Park Winter Wonderland
For over 30 years, Winter Wonderland at Tilles Park (Nov. 22-Dec. 30, closed Dec. 24) has been one of the most popular Christmas drive-through exhibits in the area featuring tunnels of lights and holiday displays.
« Previous Entries
Next Entries »