Events
« Previous Entries
Next Entries »
In addition to face-painting and hula hoops for the kids, the Limbo Walk was very popular as children lined up on Rue St. Francois to go under the Limbo stick at the Wednesday Night Out event Aug. 30 in Old Town Florissant.        Bob Lindsey photos
Read more on THE OLD TOWN LIMBO…
Over 200 Water bottles Collected at Greater
North County Chamber For Harvey Victims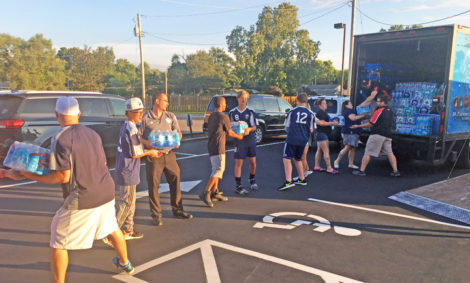 Last Tuesday a social media post was posted on the I Care About Florissant group about Dalmation Cleaning & Restoration taking donations of water for the Hurricane Harvey victims in Texas. Todd Seagraves asked the Greater North County Chamber office to be a drop off point and the chamber quickly sent out emails, text messages and posted on social media pages asking the community to drop off cases of water.
Read more on Water send to Texas from North County…
   MARINE CPL Dominique Johnson arrived home from Iran on Aug. 25 and was honored with a parade in Hazelwood. Here he rides (in front car) in a specially designed 2017 Toyota Tacoma from Bommarito Automotive Group.
Read more on Hazelwood turns out to honor returning Marine…
(There's Always Lots of Events Labor Day Weekend!)
Japanese Festival at Botanical Garden
Join the Missouri Botanical Garden in celebrating the culture and traditions of Japan when the annual Japanese Festival returns to St. Louis Sept. 2-4.
Read more on Labor Day 2017: 15 Things to Do…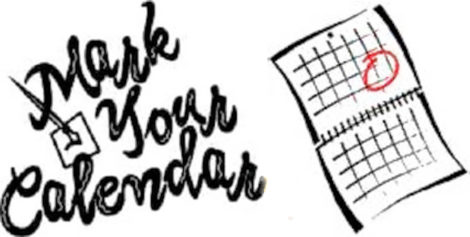 Check out our article on Labor Day events to make your plans for Summer's finale!
Friday, Aug. 25
   Chicken Dinner at Florissant Valley VFW Post 4105, located at 410 St. Francois from 4 p.m. to 7 p.m. All profits go to support Veterans. (314) 831-6121.
Read more on MARK YOUR CALENDARS!…
By Randy Gardner
I was the first one on the face of this planet to say that I thought the eclipse was going to be no big deal. I didn't even care about it at all, but after spending the hour or so watching this spectacular event, I totally changed my mind. I was fortunate that I had the opportunity to get to my kids school and spend the hour with them. I am really glad I did because, as expected, both of my little ones were taking the glasses and moving them around on
Read more on Eclipse Surpassed All Expectations…
« Previous Entries
Next Entries »