Events
« Previous Entries
Next Entries »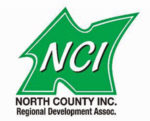 As part of the organization's 40th Annual Leadership Breakfast celebration, North County Incorporated (NCI) will recognize several area leaders for making a significant positive impact in North County. The event will be held on Friday, May 19 from 7:30.-9:30 a.m. at the Marriott St. Louis Airport. More than 600 business, civic, and community leaders will gather to honor the recipients.
Read more on North County Inc. Honors Community Leaders Making a Difference in No. County…
The Knights of Columbus Duchesne Council #2951 and the City of Florissant will be co-sponsoring a Food Truck Knight on Friday, April 21 from 5 to 9 p.m. on the lot near the Old St. Ferdinand Shrine located at 50 rue St. Francois. The trucks will serve until 8 and the band Stillwater will perform until 9. (some trucks may serve later)
Read more on Florissant, K of C Hosting 1st Food Truck Night of Year…
Atonement Lutheran Church in Florissant is hosting a celebration of World Tai Chi & Qigong Day on Saturday, April 29 from 9:30 a.m. to 12 p.m.
Read more on World Tai Chi & Qigong Day At Atonement Lutheran Church…
Mayor Thomas P. Schneider said that this year's electronic recycle event on April 8 was an overwhelming success. An overflow of people came to the event to recycle electronic devices which included TVs, computer equipment, stereos and household appliances.
Read more on City's Recycling Event a Big Success…
Story and Photos By Nichole Richardson



Read more on Adult Egg Hunters Put all Their Eggs in One Basket…
Following its initial casting announcement, The Muny has announced additional principal casting for its spectacular 99th season. This star-packed group includes a mixture of some of the brightest names from stage and screen, with many making their Muny debut this summer.
Read more on Muny Announces More Principal Casting For 99th Season, Opens June 12…
« Previous Entries
Next Entries »