Features
« Previous Entries
Mystery Trippers Discover Surprising
Treasures in Old Town, Florissant
   Story and photos by Pat Lindsey
A year ago, I invited a group of friends to go on a monthly mystery trip with me. I explained that these would be local day trips to places that were entertaining, educational, and inexpensive, if possible, and an outstanding place for lunch would be essential to every trip. To my astonishment, I received 12 positive replies, so the mystery trip group was formed and a tentative calendar was sent to each member.
To date, we've had two Illinois trips, one day in St. Charles, one day in Hermann, MO, a trip to West County, and several trips to various parts of St. Louis City. As I ran my daily errands around Florissant, it seemed only natural that one of our day trips should be the beautiful Valley of Flowers.
T. R. Carr chaired one committee, served on another
By Tom Anselm
Over a year ago the St. Louis County Grand Jury announced that Ferguson Police Officer Darren Wilson would not be charged in the death of Michael Brown. In light of the resulting civil unrest and property damage in the Ferguson area and other parts of the St. Louis Metropolitan area, a commission was formed by Gov. Jay Nixon to address some of the issues that surfaced. It was called The Ferguson Commission and was made up of community leaders and regular citizens appointed by Nixon.
Read more on Ferguson Commission Member Reflects on Accomplishments, Effectiveness, Future Goals…
When is a Concussion Not Really A Concussion? Only in the Press Box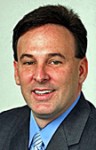 What amazes me the most in life is that the simpler the job, the more difficult someone can make it. For example, there is now a person on the sidelines or press box of every NFL football game and their only job is to look for someone who might get hit and have a concussion. That is their only job.
Read more on Randy Gardner column…
by Sandra Olmsted
Each year the St. Louis International Film Festival (SLIFF) bring an amazing array of film to the St. Louis public including some first run movies that haven't opened yet, and some films which will never play in anywhere else in St. Louis. Because playing at SLIFF qualifies films for to be considered for a nomination by the Academy of Motion Picture Arts and Sciences, many of the international films are the "official selections" of their country of origin. Thus they are consideration as Best Foreign Language Film, of which five will be nominated for an Oscar.
Read more on There is Still Time to Enjoy The St. Louis Film Festival…
Marygrove Expands Crisis Services,
Opens New Center this Week
Friday, Oct. 16, an official dedication and blessing was pronounced on the recently renovated building housing Marygrove's 24-hour shelter. Florissant Mayor, Thomas P. Schneider joined the celebration and toured the new center, which was blessed by the Rev. Edward M. Rice.
Read more on New Center Opens…
Story and Photos By Erica R. Van Buren
The 80-degree temperature was just what the doctor ordered to kick off this year's Fall Festival in Old Town Florissant on Sunday, Oct. 11. Crowds of community residents as well as non-residents came out with their families—including their four-legged family members—to enjoy the festivities. The fun started at 11 a.m., allowing enough time for the sun to come out and brighten up as well as warm up the day, a welcome change to the low temperatures over the last few days.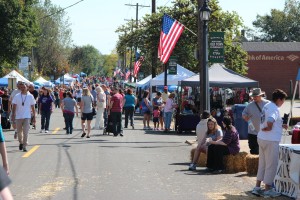 Read more on Perfect Weather, Usual Big Crowd At Florissant Old Town Fall Festival…
« Previous Entries