Features
« Previous Entries
By Nichole Richardson
It's a sure bet that even if you don't use Facebook, you've heard of it. The social media giant has changed the way we communicate with one another; so much so that we never have to leave our homes or pick up a phone if we don't want to.
Read more on Nextdoor Website Helps People Meet Their Neighbors, Share Information…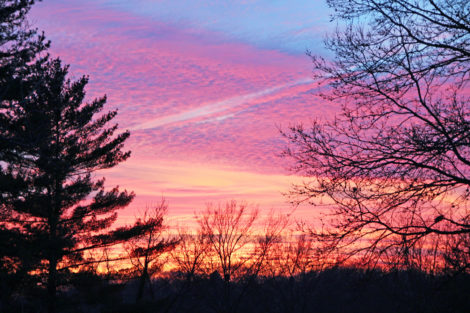 Back and forth weather this February has made for some outstanding sunsets like this one shot
in Florissant last week.             photo by Bob Lindsey
Singing the Winter Blues Ain't
All That Bad…Considering
By Tom Anselm
The financial results are in by virtue of the U.S Mail and various internet sources: Christmas is over. That-there goose that was getting fat a mere few weeks ago… well, he has been eaten. No more pennies going in that old man's hat. Now it is dollars they are wanting, and soon, or the interest kicks in at
Read more on A Boomer's Journal…
By Nichole Richardson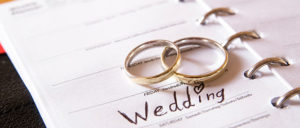 Planning a wedding isn't for the faint of heart. Often what starts off as a fun and relaxing experience quickly turns into a rabbit-hole of choices, commitments, and compromise. It's so important to keep an open and flexible mindset during the initial stages to avoid the frustration and disappointment of an ideal not reached.
Read more on Staying on Track When Planning A Wedding…
Greater North County Chamber of Commerce named their 2017 Business Person of the year and it is Kurtis Barks. He is the owner operator of Complete Auto Body and Repair and A2b Towing and Recovery and has along with additional business interests in the St. Louis area.
Read more on Kurtis Barks Named GNCC Business Person of the Year…
Soroptimist Live Your Dream Award Deadline Nov. 15
   Women who serve as the primary wage earners for their families and seek financial assistance to continue their education or receive training can now apply for the Soroptimist Live Your Dream: Education and Training Awards for Women. Applications are available online at www.soroptimist.org/awards/apply.  The application deadline is Nov. 15.
Read more on Live Your Dream Award for Breadwinning Women…
« Previous Entries