Features
« Previous Entries
Next Entries »
DELMAR GARDEN FAMILY HOSTS EXCLUSIVE COMPLIMENTARY
INDEPENDENCE DAY PUBLIC CELEBRATION
that concludes each evening with a grand Fireworks Display
Family Fun for the Fourth and….it's Free! The Delmar Gardens Family of skilled nursing and retirement communities will host their annual Independence Day celebrations at select locations beginning Sunday, June 25.
Read more on Independence Day Celebration June 26 at Delmar Gardens North/Garden Villas…
By Carol Arnett
The Florissant City Council awarded the Beautiful Home Awards to several residents at Monday night's meeting. The Beautiful Home Awards recognize one home in each of the city's nine wards and one additional home chosen by the mayor for the Mayor's Choice award. (photos in next issue)
Read more on Florissant Names Beautiful Home Award Winners…
By Ralph Schaeffer
Getting struggling students to progress a major goal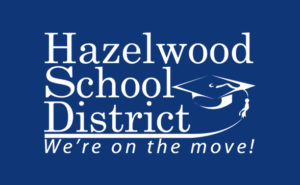 The Hazelwood School District Monday night presented a proposed balanced budget for the 2017-18 school year that detailed not only budget specifics, but plans to get struggling students on the path to success.
Read more on Balanced Budget at Public Hearing…
Frank Lloyd Wright Designed Kraus House in Kirkwood
               by Pat Lindsey
Read more on Happy 150th Birthday, O Great Architect: Frank Lloyd Wright…
Memorial Day Extends to May 31
At Old Town's Wednesday Night Out
   Proud to be an American event
Story and photos By Ralph Schaeffer
Memorial Day, the last Monday in May, was designated a national holiday to honor Americans killed in war. Over the years it seems to have evolved into a celebration honoring all of those who have served and fought so that everyday Americans can enjoy their freedom.
Director Addresses City Council
By Carol Arnett
The Metropolitan Sewer District (MSD) gave an update on the flooded basement issue to the Florissant City Council at Monday night's meeting. Brian Hoelscher, executive director and CEO of MSD, spoke to the council.
Read more on Project Clear is MSD's Program to Help With Water in Basements…
« Previous Entries
Next Entries »