Features
« Previous Entries
Next Entries »
2nd North County Siteman Center
To Open in 2019 at Christian Campus
By Carol Arnett
Christian Hospital Northwest is expanding, with a new Siteman Cancer Center building planned for the campus on Graham Rd. The hospital presented the plan for the new building to the Florissant City Council during a public hearing at the council's last meeting. This will be the second Siteman Center in North County. The first one is at Christian Hospital at I-270 and Highway 367.
Read more on Florissant Council News…
Read more on WOW! 2 NEW SPRINGFIELD, MO MUSEUMS…
Christmas Surprises Are Everywhere in Branson
   by Pat Lindsey
Read more on A Very, Merry Branson Christmas!…

The Brightest Lights
in Branson or Anywhere
Are At Silver Dollar City
                  Story and photos By Bob Lindsey
A good comparison of the bigger and brighter new Christmas in Midtown at Silver Dollar City is with the ABC show, The Great American Light Fight.   While the intense illuminations are nearly the same, the Silver Dollar display in Branson is much bigger in size and scope. And better.
Read more on Silver Dollar City Christmas Dazzles…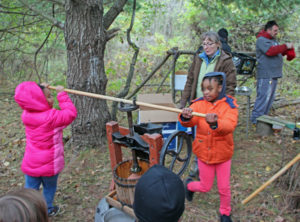 Ferguson Florissant School District's Little Creek Nature Area kicked off its year-round 2018 50th Anniversary celebration on Saturday, Oct. 28 at its annual homecoming at 2295 Dunn Rd. The 50th anniversary date has been set for Saturday, Oct. 20, 2018.
Read more on Little Creek Nature Area Previews 2018 50th Anniversary Celebration…

   The cold didn't deter Hazelwood residents and others from attending Howdershell Park's Food Truck or Treat on Oct. 27, nor did a robbery stop one of the food vendors from coming.
Read more on Taco Truck Shows up at Hazelwood Food Truck 'Trunk for Treat' Despite Robbery…
« Previous Entries
Next Entries »