Features
« Previous Entries
Next Entries »
By Nichole Richardson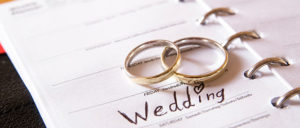 Planning a wedding isn't for the faint of heart. Often what starts off as a fun and relaxing experience quickly turns into a rabbit-hole of choices, commitments, and compromise. It's so important to keep an open and flexible mindset during the initial stages to avoid the frustration and disappointment of an ideal not reached.
Read more on Staying on Track When Planning A Wedding…
Greater North County Chamber of Commerce named their 2017 Business Person of the year and it is Kurtis Barks. He is the owner operator of Complete Auto Body and Repair and A2b Towing and Recovery and has along with additional business interests in the St. Louis area.
Read more on Kurtis Barks Named GNCC Business Person of the Year…
Soroptimist Live Your Dream Award Deadline Nov. 15
   Women who serve as the primary wage earners for their families and seek financial assistance to continue their education or receive training can now apply for the Soroptimist Live Your Dream: Education and Training Awards for Women. Applications are available online at www.soroptimist.org/awards/apply.  The application deadline is Nov. 15.
Read more on Live Your Dream Award for Breadwinning Women…
'Save the Shrine' Campaign Begins For Restoration and Preservation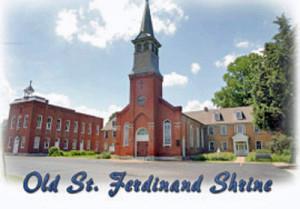 The Friends of Old St. Ferdinand, a non-profit organization dedicated to caring for the historic St. Ferdinand Shrine in Florissant, is now in its second month of a campaign to raise funds to restore and preserve several buildings on the grounds of the shrine.
Read more on St. Ferdinand Shrine Needs Renovations…
Florissant Girl Beats All Odds of Survival; Throws Out First Pitch at Busch Stadium
By Nichole Richardson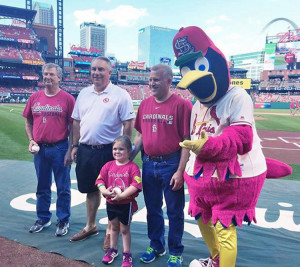 Eleni Scott, of Florissant, is getting ready to celebrate her fifth birthday on Aug. 26—a birthday she was never supposed to see, according to the grim medical statistics. Scott was diagnosed at eight months old with a fatal and extremely rare developmental disorder called alveolar capillary dysplasia with misalignment of pulmonary veins (ACD/MPV).
Read more on Incredible Girl Fights Rare Disease…

'Aida' Closes Muny's 98th Season
On a High Note of Love and Peace
by Pat Lindsey
The final show of The Muny season is always bittersweet because it signifies that the end of summer is near and we'll have to wait until next June to enjoy sitting beneath the stars and losing ourselves in the genius of Mike Isaacson again.
Read more on Variety Was Key to Muny Season…
« Previous Entries
Next Entries »