Ferguson
« Previous Entries
Alumni of Network for Teaching Entrepreneurship (NFTE) Programs Compete Nationally for Summer Fellowships Across the Country
Destiny Davis of Ferguson, Missouri, has been named a 2017 Citi Foundation Entrepreneurship Fellow, a summer leadership development and internship program for Network for Teaching Entrepreneurship (NFTE) alumni, selected through a competitive application process. Citi Foundation Entrepreneurship Fellows serve as role models to young people in NFTE summer programs and demonstrate how the entrepreneurial mindset can serve them in giving back to their communities, while supporting their educational and career paths.
Read more on DESTINY DAVIS OF FERGUSON, MISSOURI, NAMED CITI FOUNDATION ENTREPRENEURSHIP FELLOW…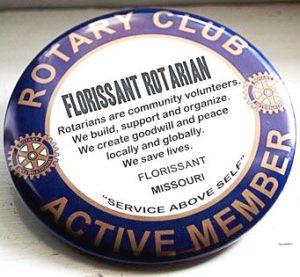 The Florissant Rotary Club recently donated $113,829.72 to various community services such as CAP Grants, scholarships, cash donations, and building materials. They are now accepting donations through their relatively new 501c3.
Read more on Florissant Rotary gives $113,829 In Service to the Community…

Soroptimist International of Greater St. Louis (SIGSL) announced the winners of their 2017 Humanity Grant Awards.
On Tuesday June 13, at their annual installation dinner, awards were presented to seven organizations: ALIVE (Alternative to Living in Violent Environments), English Tutoring Project, Girls in the Know, Jamestown New Horizons, Magdalene St. Louis, Marygrove, and TEAM (The Emergency Assistance Ministry).
Read more on Soroptimist International 2017 Humanity Grant Awards…
Muny patrons can go "under the sea" in Disney's classic musical fantasy The Little Mermaid when the show plays June 20-29 at the Muny. One of the most popular animated films in history is now a splendid and magical Broadway musical.
Read more on 'Little Mermaid' Brings Magical Kingdom Under the Sea to Muny Stage June 20-29…
By Jim Wieners
While Incarnate Word Academy Girls Basketball, Hazelwood (Central) Boys Lacrosse Club and McCluer South-Berkeley Girls Track and Field won the sports championships other High School Sports teams, shall we say, come up a bit short of accomplishing their mission.
Read more on Looking Back At Teams Falling Short…
By Jim Wieners
High School Sports for the 2016-17 school year ended June 3 in Missouri and even though state champions were rare, we will honor the '16-17 champions.
INCARNATE WORD ACADEMY BASKETBALL – Although it had been dominated in the past by Volleyball and Soccer Incarnate Word Academy, an all-girls school in North County, now has command of Basketball, Metro Women's Athletic Association and Missouri Class Four Champions. IWA, last March won their eighth state title and now holds the Missouri State High School Activities Association record for most state titles in that sport
Read more on A Salute To '16-17 Prep Champions…
« Previous Entries