Ferguson
« Previous Entries
Next Entries »
(Special to the Independent News)
Florissant resident, Andrew Harris, was visiting family in Illinois and attending a little league baseball game for his nephews when he noticed something sitting on a park bench. Looking closer, he saw it was a rock. But not just any rock, this one had been painted and had a message inscribed on the back including "Granite Rocks" and instructions to look on Facebook. What Andrew found were multiple thousands of people engaging in community, not just in Illinois, but all over the country through painting and hiding rocks for others to discover.
Read more on 'NoCo Rocks' Spreads Fun in North County…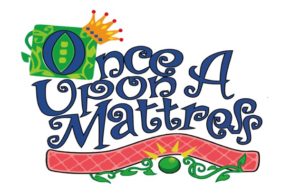 Hawthorne Players of Florissant will present the beloved musical comedy, "Once Upon a Mattress," based on the fairy tale, "The Princess and the Pea," at the Florissant Civic Center Theatre, located at Parker Rd. and Waterford Dr., this weekend and next.
Read more on Hawthorne Players brings musical comedy fairy tale to the stage…
   Meet and Greet Summer Social at DeSmet Retirement Community, 1425 N. New Florissant Road, at 6:30 p.m. Refreshments, live music. RSVP to 314-838-3811.
Friday, July 28
Chicken Dinner at Florissant Valley VFW Post 4105, located at 410 St. Francois from 4:00pm to 7:00 pm. All profits go to support Veterans. (314) 831-6121.
Read more on Mark Your Calendars!…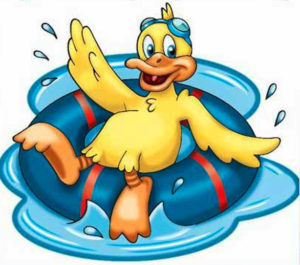 The City of Florissant will once again sponsor the Mayor's Race at the Famous Annual Greater North County Duck Races, which are scheduled to begin promptly at 10 a.m. on Saturday, July 29 at the Florissant Koch Park Aquatic Center's Lazy River.
Read more on Annual North County Duck Races Scheduled for July 29 at Koch Park…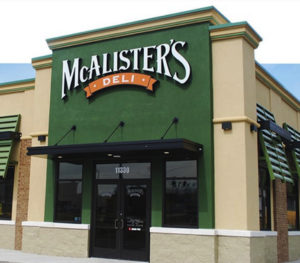 Mayor Schneider has welcomed another new business to the City of Florissant. McAlister's Deli held its grand opening Monday, July 17.
McAlister's Deli is located at 2180 N. Lindbergh. Also present for the ribbon-cutting were Police Chief Tim Lowery, Councilman Tim Lee and Councilman Tommy Siam.
Read more on McAlister's Deli Opens in Florissant…
Fall Prep Season Starts Aug. 18
By Jim Wieners
High School Athletic Teams that compete in the fall, 2017 season can begin tryouts or practices Monday, July 31, the start of week five on the Missouri State High School Activities Association Standardized Calendar as long as athletes report their physicals to their schools before beginning practice.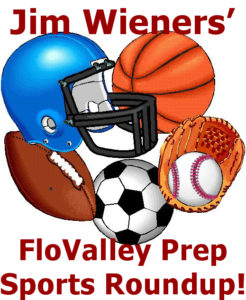 Read more on High School Practices Begin July 31, 2017…
« Previous Entries
Next Entries »