Ferguson
« Previous Entries
Next Entries »

   This Saturday, October 7, the Spanish Lake Community Development Corporation (SL-CDC) is partnering with Rebuilding Together-St. Louis to provide needed home repairs to four low-income homeowners in the Spanish Lake (63138) community. With the help of over 100 local volunteers, the Spanish Lake residents will have something to smile about as these repairs come at no cost to them. This activity is made possible through funding from Rise Community Development, along with other financial donations from individuals and local corporate community.
Read more on Spanish Lake Rebuild Day Oct. 7 to Rehab 4 Area Homes…
Read more on North County Catholic School Students Donate over $8,200 for Hurricane Relief…
The Missouri Municipal League (MML) elected City of Hazelwood Mayor Matthew G. Robinson as President during its annual conference in Osage Beach, Mo.
Read more on Hazelwood Mayor is New President of Missouri Municipal League…
On Aug. 28, Abby Herl, of Delmar Gardens North was named Volunteer of the Year for District Three by the Missouri Healthcare Association. The award was announced during the 70th Annual Missouri Healthcare Convention held Aug. 26-29 in Branson.
Read more on Abby Herl Wins Volunteer of the Year from Missouri Healthcare Association…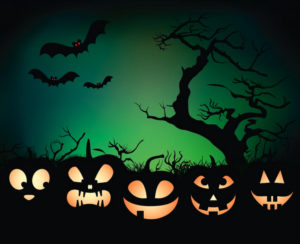 Mayor Tom Schneider announced that the Knights of Columbus Duchesne Council #2951 and the City of Florissant will be co-sponsoring a Food Truck Knight on Friday, Oct. 13 from 5 to 9 p.m. on the lot near the Old St. Ferdinand Shrine located at 50 rue St. Francois. The trucks will serve until 8 p.m. and the band Decades Apart will perform until 9 p.m. (Some trucks may serve later.)
Read more on Spooky Food Truck Knight Friday, Oct. 13 on KOC Grounds…
The Little Creek Nature Area, 2295 Dunn Rd. in Florissant, will host its 6th annual Homecoming Celebration from 10 a.m. to noon Saturday, Oct. 28.
Read more on Homecoming Celebration Back at Little Creek Oct. 28…
« Previous Entries
Next Entries »