Florissant
« Previous Entries
Councilman Brian Fletcher passed away unexpectedly on Sunday, Jan. 10. Fletcher, a 28-year politician, a former Country Club Hills Alderman and former mayor of Ferguson, was elected Ward 2 Councilman last April 6.
Read more on Brian Fletcher, Former Mayor and Current Ferguson Councilman, Dies at Age 56…
Florissant Offers Debris Pickup
Service For Flood Victims in City
The federal government approved Governor Jay Nixon's request for assistance in the removal of debris associated with the recent heavy rains and flooding from the heavy late December rains. The state will begin scheduling curbside pickup of flood damaged debris (including items damaged by sewer backups) in participating communities.
Read more on Gov. Nixon's Assistance program approved…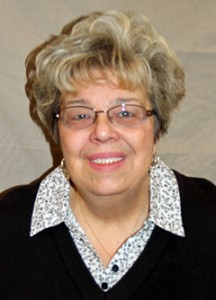 She will be honored at luncheon on Jan. 20
The Greater North County Chamber of Commerce has selected Mary Gettemeier, owner of The Flower Pot, as its 2016 Business Person of the Year. A member of the Chamber since 1985, Gettemeier will be recognized at the Chamber's Membership Luncheon on Wednesday, Jan. 20, from 11 a.m. to 2 p.m., at Norwood Hills Country Club.
Read more on Mary Gettemeier Selected Chamber 2016 Business Person of the Year…
« Previous Entries