Florissant
« Previous Entries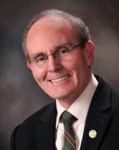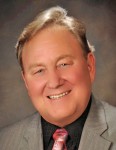 School Boards Candidates, Propositions also on April 8th ballot


The mayor's race in Florissant with Incumbent Mayor Tom Schneider opposed by challenger Mark Behlmann is garnering the most interest in the April 7th municipal elections (see page 8), but there are other races of interest including one city council race in Florissant, plus a no tax increase bond issue in the Ferguson Florissant School District and a 25-cent sales tax in the City of Hazelwood
Read more on Schneider-Behlmann Mayor's Race in Florissant Tops Ballot…
Photos by Bob Lindsey
The Greater North County Chamber of Commerce and the City of Florissant hosted 27th Anniversary of the Chamber's Business Showcase, featuring a "Taste of North County" at the James J. Eagan Community Center in Florissant last Saturday.
Read more on GNC Chamber Hosts The 27th Annual Business Showcase…
By Carol Arnett
Two restaurants are changing hands in Florissant. The council heard requests for two special use permit transfers at Monday's council meeting.
In the first case, Kevin McDaniel requested a transfer of the permit from Old Tymers Carry-out Kitchen to Bootsy's BBQ, Burgers and More for the restaurant at 12675 New Halls Ferry Rd.
Read more on 2 Restaurants Change Owners, New Concepts…
All Florissant residents are invited to drop off any old, damaged, unused or unwanted tires they may have at a free recycling event on Saturday, March 28 at Bella Fontaine Park, 9567 Bellefontaine Road in North County. People may drop off any tires between 9 a.m. and 1 p.m. at the park.
Read more on Florissant offers Tire Recycling Day…
Read more on King and Queen of the Shamrock Ball…
Old Chain of Rocks Bridge, Sunset Park are Targeted
Great Rivers Greenway, St. Louis Metropolitan Sewer District and Missouri American Water are proud to sponsor the 7th annual Confluence Trash Bash on Saturday, March 21. The cleanup will take place from 8:30 a.m. to 1 p.m. Area residents are invited to join cleanup efforts, which have removed more than 5,000 tires and more than 61 tons of trash and scrap from area streams and rivers to date.
Read more on Confluence Trash Bash Pickup Set March 21…
« Previous Entries