Business News
« Previous Entries
Florissant Rotary gives $113,829
In Service to Community Groups
The Florissant Rotary Club recently donated $113,829.72 to various community services such as CAP Grants, scholarships, cash donations, and building materials. They are now accepting donations through their relatively new 501c3.
Read more on Rotary Installs New Officers…
Aldi's Plans Big Expansion of Florissant Store
                         By Carol Arnett
The Florissant City Council held a public hearing to about a building addition for the Aldi store located at 2505 N. Hwy. 67. Aldi's represented John Sawyer said that the 4,000 square foot addition will give the store a total of 19,500 square feet. Aldi will be building a new locating dock and storage area. The old areas will be used to make a larger sales floor.
Read more on Florissant City Council meeting…
Venus Martz Named President of Greater North County Chamber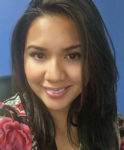 Venus Martz has been named President of the Greater North County Chamber of Commerce. Martz will begin her duties on July 24.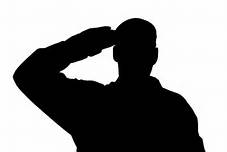 While many celebrate Independence Day with fireworks, BBQ, parades and more, Raging Rivers WaterPark is taking the time to mark the occasion by honoring the brave men and women who protect our country with the offer of free park admission from Saturday, July 1 through Thursday, July 6.
Read more on Military Appreciation Week July 1-6 at Raging Rivers…

Roar of Racing Go-Karts in Hazelwood
The Rusty Wallace Karting Center experience has made its way to the St.Louis Outlet Mall, in Hazelwood bringing with it not only the scent of motor oil, but a breath of fresh air that the outlet mall desperately needed.
Read more on Rusty Wallace Karting Center Opens…
Mark Your Calendar is a regular feature in The Independent News
Thursday, June 29
   Quilting Group at St. Mark's Methodist Church, 315 Graham Road, 10 a.m. to 2 p.m. each Thursday. Call: Debbie at 314-837-9404.
Read more on Mark Your Calendar…
« Previous Entries