Business News
« Previous Entries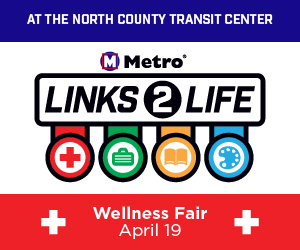 By Carol Arnett
The Florissant City Council held two public hearings at its meeting Monday night. It also held the final readings and votes on bills that approve a new medical training center and a new banquet center at 407 Dunn Road, the former home of Yacovelli's.
Read more on Florissant OKs Medical Center, New Event Center At Yacovelli's Site; Mayor Proposes Merger Talks…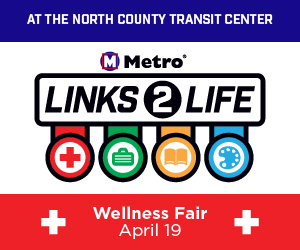 by Randy Gardner
There are two huge decisions over the next week or so that will affect St. Louis for many years to come. First is the vote on the downtown St. Louis MLS stadium. Without even guessing, you know which side I am on, but unfortunately I do not have a vote in the matter.
Read more on 2 Big Sports Issues: MSL Stadium and Yadi's Contract…
The Fabulous Fox Theatre has announced a season of St. Louis premiers and classic musicals in the 2017–2018 U.S. Bank Broadway Series. The six-show season ticket package includes Hamilton, The Bodyguard, On Your Feet!, Rodgers & Hammerstein's The King and I, School of Rock, and The Color Purple. The eight specials include The Book of Morman, and
Read more on 3 Weeks of 'Hamilton,' 'The Bodyguard' Highlight Fox Theatre 2017–18 Season…
The "2017 Aging My Way Resource Fair" will be held Tuesday, April 4 from 9 a.m. to noon at the James J. Eagan Center, #1 James Eagan Drive, Florissant.
The City of Florissant has partnered with Memory Care Home Solutions, St. Catherine Retirement Community, Bent-Wood Nursing & Rehabilitation, and Mercy Health Services to offer this free event.
Read more on 'Aging My Way Resource Fair' April 4 at Civic Center…
Another Valley of Flowers Spring Clean Up Event!
Mayor Thomas P. Schneider announced the City of Florissant, along with Midwest Recycling Center, will be hosting a rain-or-shine electronics recycling collection event on Saturday, April 8 from 9 a.m. to 1p.m. in St. Ferdinand Park at the rear parking lot. Signs will be posted at park entrances to direct people on where to go.
Read more on Florissant Hosts Electronics Recycling Day April 8 For All…
Anthony Smith, eighth-grader at Hazelwood North Middle School, received the Redbird Rookies Saigh Scholarship from the St. Louis Cardinals.
Redbird Rookies is a children's baseball league sponsored by Cardinals Care, the charitable organization of the St. Louis Cardinals.
Read more on Hazelwood Middle School Student Receives College Scholarship from The St. Louis Cardinals…
« Previous Entries