Business News
« Previous Entries
Hazelwood's New Contract with Republic Offers Improved Bulk Waste Service
With the new contract negotiated between the City of Hazelwood and Republic Services, local residents are coming out ahead with improved services for bulk waste pick-ups. Instead of being limited to just two bulk waste collection pick-ups free of charge for the whole year, Hazelwood citizens can now have as many as they need as long as they call two days in advance to schedule them. There is a two-item limit for each pick-up with a weight limit of 80-pounds.
Read more on Republic Services Expand Service in Hazelwood…
30 Outstanding Young Professionals
To be Honored by North County Inc.
       Making a Difference in the Community 
North County Incorporatedhas named this year's NCI Salutes 30 Leaders in their Thirties Leadership Award honorees. This group of up-and-coming professionals and volunteers, all of whom are making a significant difference in the North County area, will be recognized at the NCI Salutes 30 Leaders in their Thirties reception on Thursday, Oct. 27, at 11:30 a.m. at Christian Hospital's Atrium in the Paul F. Detrick Building. Tickets and sponsorship packages are currently available at www.NorthStLouisCounty.com or by calling 895-6241.The 2016 NCI Salutes 30 Leaders in Their Thirties Leadership Award honorees:
Read more on North County Inc. 30 Leaders in their 30s for 2016…
Florissant Seeks New Real Estate Guidelines; Dunkin Donuts Proposed
By Carol Arnett
The Florissant City Council held two public hearings at their meeting last week and held a first reading on a bill that would change the residential rental real estate guidelines.
Read more on Florissant City Council Meeting Sept. 26…
Rotary Club Loses Bid to Manage
The Florissant License Office
The Rotary Club of Florissant has recently lost the bid to manage the driver's license and vehicle registration office located in Florissant. Rotary Club has managed the license office since 1994.
Read more on Residents urged to use the facility before Sept. 30…
Florissant Passes Some Funding Bills
By Carol Arnett
The Florissant City Council had a light agenda at Monday's meeting, with no public hearings scheduled. However, they did spend quite a bit of time in the 'hearing from citizens' portion of the meeting, as several residents and non-residents spoke against the city's pit bull ban. Several people also sent letters and emails to the council requesting the repeal of the ban.
Read more on Aug. 22 Florissant City Council…
Judy Taylor Named Greater North County Chamber's President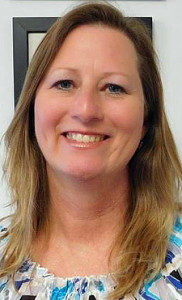 Judy Taylor, past co-owner of Taylor Land Management LLC in Florissant, has been named president of the Greater North County Chamber of Commerce. Judy began her duties as of August 15, 2016.
Read more on North County Chamber of Commerce Names New President…
« Previous Entries