Business News
« Previous Entries
Read more on St. Louis Outlet Mall Site in Line For Nation's Largest Sports Complex…
New Chick Fil A at Flower Valley
Will Open "as fast as possible"
By Carol Arnett
"We are coming to the moment Florissant has been waiting for," said Council President Jackie Pagano, before introducing the public hearing for Chick Fil A. The hearing was one of two the council held at their meeting. The other was about Target's proposed remodeling.
Read more on Public Hearings on new Chick Fila A and Target upgrades…
Read more on Still Tickets for Mayor's 11th Annual Shamrock Ball at Garden Villas…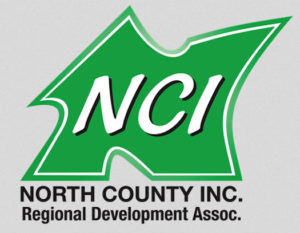 Last year, the General Assembly established the 21st Century Missouri Transportation System Task Force, a 23-member bipartisan panel comprised of participants from the House of Representatives, Senate, Executive Branch and private sector.
Read more on North County Inc. Supports Task Force for Fuel Tax Increase…

   Three students, Drake Peters (seventh grade), Austin Rakers (eighth grade), and Ethan Calvert (seventh grade), from Cross Keys Middle School (CKMS) in the Ferguson-Florissant School District placed in the winning alliance at the VEX Robotics Competition on Saturday, Feb. 3.
Read more on 3 Cross Keys Students Partnered with Tech Co. & Placed in Robotics Competition…
Registration is officially open for the 9th Annual Ferguson Twilight Run, which will be held Saturday, May 19. Since 2010, the Ferguson Twilight Run has brought together people of all ages from far and wide to celebrate this vibrant community, encourage each other toward the finish line, and support organizations providing healthy and active initiatives in North St. Louis County.
Read more on Register Now for 9th Annual Ferguson Twilight Run May 19…
« Previous Entries