Business News
« Previous Entries
Next Entries »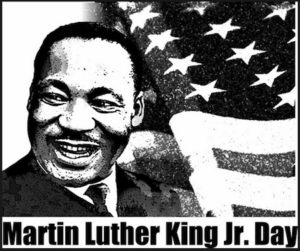 The Christian Hospital Foundation will award six students with scholarships and honor three individuals with the Drum Major for Service Award at the foundation's first "Embracing the Dream – The Beloved Community" Rev. Dr. Martin Luther King Jr. Celebration Luncheon on Jan. 12 at Christian Hospital. The event is a celebration of hope and healing for our beloved community. Marc Morial, National Urban League president, is the keynote speaker, and Carol Daniel, KMOX news anchor, will serve as mistress of ceremonies.
Read more on Christian Hospital Foundation will Present Scholarships, Service Awards at Dr. MLK Event Jan. 12…
The Season of Giving is All Year Long for Dining Divas
by Lisa Kampeter
I'm never disappointed each year. The kickoff of the "most wonderful time of the year" always makes me happy and proud. Happy because it's a great way to start off the holiday season and proud because this group of women we call the Dining Divas continues to amaze me each and every year by their kind and thoughtful ways.
Read more on Dining Divas' Annual Christmas Gathering…
Read more on Annual Christmas Luncheon Held at Taille de Noyer…
Council, Mayor Don't See Eye to Eye
On '18 Budget & Retirement Incentive
The lines have been drawn between Mayor Tom Schneider and members of the City Council over the 2018 Florissant City Budget for 2018 and a Retirement Incentive Opportunity Bill.
Read more on Florissant Budget Debate:…
2nd North County Siteman Center
To Open in 2019 at Christian Campus
By Carol Arnett
Christian Hospital Northwest is expanding, with a new Siteman Cancer Center building planned for the campus on Graham Rd. The hospital presented the plan for the new building to the Florissant City Council during a public hearing at the council's last meeting. This will be the second Siteman Center in North County. The first one is at Christian Hospital at I-270 and Highway 367.
Read more on Florissant Council News…
More than 230 guests enjoyed the sold-out 'Roaring 20s' Nite of Stars festivities at the Greater North County Chamber gala on Dec. 1 at the Paul Detrick Atrium on the campus of Christian Hospital.
Read more on GNC Chamber Names Bennetts Business Person Of the Year at 2017 Nite of Stars…
« Previous Entries
Next Entries »