Business News
« Previous Entries
Next Entries »
Read more on City of Hazelwood Offers Fall Leaf Collection for Residents Starting Oct. 16…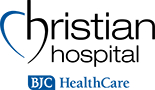 The Christian Hospital Foundation will honor community leaders at its ninth annual Legacy Leaders Dinner on Thursday, Oct. 26, at Norwood Hills Country Club.
Kelvin R. Westbrook, Chair of BJC HealthCare Board of Directors, will be the master of ceremonies for the event.
Read more on Christian Hospital Foundation to Recognize Area Community Leaders at Legacy Dinner…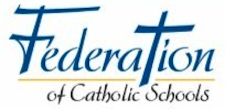 The Federation of Catholic Schools are banning together to send "Help & Hope" to victims of Hurricanes Harvey and Irma.
Students at the Catholic elementary schools in North County are participating in various fundraising efforts to support relief efforts. Supporting schools include: Blessed Teresa of Calcutta, Christ Light of the Nations, Holy Spirit, Holy Trinity, Our Lady of Guadalupe, Sacred Heart, St. Ann, St. Ferdinand, St. Norbert, St. Rose Philippine Duchesne, and Special Education Academy at St. Sabina.
Read more on Catholic Schools Send Help & Hope to Hurricane Victims…
Annual Awards Dinner is Oct. 8
North County Churches will be honoring some outstanding individuals and organizations within North St. Louis County at its annual awards ceremony on Sunday, Oct. 8.
Read more on North County Churches to Honor Groups, Individuals…
On Sept. 10 the City of Florissant was host to the Prince Hall Americanism Parade sponsored by the Prince Hall Masons. The parade route began and ended at the James J. Eagan Center using Waterford, St. Catherine, Meadowgrass and Parker.
Read more on Prince Hall Masons Held Parade Sept. 10 in Florissant…

The Alpha Players have announced a 59th season that incorporates the new with the old – the musical Into the Woods, followed by The Odd Couple and finishing with You're a Good Man, Charlie Brown.
Read more on Alpha Players 59th Season Kicks off with Into the Woods…
« Previous Entries
Next Entries »