Business News
« Previous Entries
Next Entries »
 Text and Photos by Ralph Schaffer
The City of Hazelwood held its second food truck night of the year July 18 at Howdershell Park. Despite the excessive heat that started earlier in the week, crowds still lined up for the specialty food, drinks, and more.
Read more on Heat Conditions Didn't Curtail Hazelwood Food Truck Night…

   BJC Medical Group and Christian Hospital announced the Aug. 7 opening of Convenient Care in Hazelwood. Convenient Care is located at 7451 A N. Lindbergh in the Elm Grove Shopping Center. It will be staffed by board-certified BJC providers.
Read more on BJC Opening Convenient Care in Hazelwood Aug. 7…
4-Tiered Approach to Curb Violence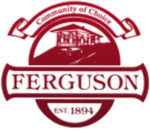 The City of Ferguson and the Ferguson Police Department have partnered with the leading provider of law enforcement software, LEFTA Systems. LEFTA Systems' software solutions are used by hundreds of agencies across the nation and will now be used by Ferguson Police Department.
Read more on Ferguson Police Receive New Software System Worth Over $100,000 from LEFTA…
Read more on Amazon Signs Lease for Two Warehouses In Hazelwood…
The St. Louis County Port Authority has selected a company to remove hazardous waste and materials at the site of the former J.C. Penney and Macy's.
Read more on County Port Authority Authorizes Waste Removal, Disposal at Jamestown Mall Penney's, Macy's Sites…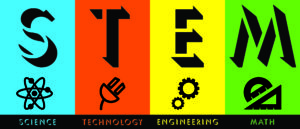 The St. Louis County Office of Community Empowerment is holding a STEM (Science, Technology, Engineering and Math) Camp at a brand new community center in the Castle Point neighborhood.
These camps, known as Mad Science, are offered to kids between the ages of 6 and 13. Students learn about cryptology, the physics of flying, the environment, and the solar system.
Read more on St. Louis County is Hosting Science and Technology Camp in Castle Point July 21, July 24-28…
« Previous Entries
Next Entries »