Business News
« Previous Entries
Next Entries »
Stenger Asks Port Authority to Acquire

 Remaining  3 Jamestown Mall Properties
With the future of the abandoned Jamestown Mall hung up in the St. Louis County Council, County Executive Steve Stenger has asked the St. Louis County Port Authority to use its powers under state law to acquire the remaining properties and have the site cleared. He has sent a letter to County Port Authority outlining his proposal
Read more on Jamestown Mall update…
By Nichole Richardson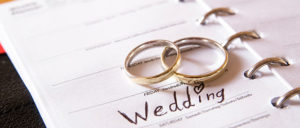 Planning a wedding isn't for the faint of heart. Often what starts off as a fun and relaxing experience quickly turns into a rabbit-hole of choices, commitments, and compromise. It's so important to keep an open and flexible mindset during the initial stages to avoid the frustration and disappointment of an ideal not reached.
Read more on Staying on Track When Planning A Wedding…
As part of the organization's 40th Annual Leadership Breakfast celebration, North County Incorporated (NCI) will recognize area leaders for making a significant positive impact in North St. Louis County. The event will be held on Friday, May 19, from 7:30 -9:30 a.m. at the Marriott St. Louis Airport, 10700 Pear Tree Lane.   More than 600 business, civic, and community leaders will gather to honor this year's award recipients.
Read more on North County Inc. Seeks Nominees To Honor Community Leaders Those Making a Difference in North County…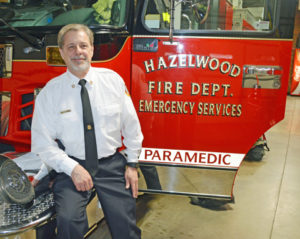 The City of Hazelwood has appointed David R. Herman as the new fire chief for the Hazelwood Fire Department. He is replacing outgoing Fire Chief Dave Radel who had announced his retirement and chose Jan. 31 as his last day. Herman will be taking the helm of a department with 31 full-time firefighter/paramedics and a budget of more than $4.6 million dollars.
Read more on Hazelwood Names New Fire Chief, Replacing Retiring Chief Dave Radel…
Gaydos 1 of 6 Honored in Jeff City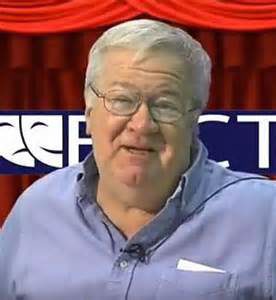 Gary R. Gaydos, who retired in 2016 after 38 years as manager of the Florissant Civic Center Theater at the James J. Eagan Community Center, has been named one of six honorees for the 2017 Missouri Arts Awards. The awards will be presented on Wednesday, February 8 in the Capitol Rotunda in Jefferson City.
Read more on Gary Gaydos Receives Missouri Arts Award…
Greater North County Chamber Honors 4;
Installs New 2017 Board of Directors, Officers
At the installation luncheon Jan. 18 honoring Kurtis Barks as the Greater North County Business person-of-the-year, the chamber also honored other members with special awards and swore-in the new board of directors, chairman and officers. Barks is the owner and operator of Complete Auto Body & Repair. The event was held at The Atrium at Christian Hospital Northeast.
Read more on Greater North County Chamber of Commerce…
« Previous Entries
Next Entries »