Business News
« Previous Entries
Next Entries »
By Carol Arnett
The Florissant City Council awarded the Beautiful Home Awards to several residents at Monday night's meeting. The Beautiful Home Awards recognize one home in each of the city's nine wards and one additional home chosen by the mayor for the Mayor's Choice award. (photos in next issue)
Read more on Florissant Names Beautiful Home Award Winners…
By Ralph Schaeffer
Getting struggling students to progress a major goal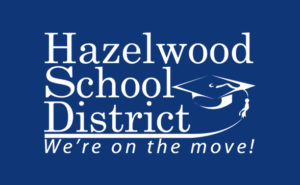 The Hazelwood School District Monday night presented a proposed balanced budget for the 2017-18 school year that detailed not only budget specifics, but plans to get struggling students on the path to success.
Read more on Balanced Budget at Public Hearing…
After 44-year years of service to the City of Hazelwood, Pat McSheehy, the City's Code Administrator, retired on June 1. Hazelwood Mayor Matthew Robinson presented him with a retirement proclamation at the last City Council meeting.
Read more on Code Administrator McSheehy Retires After 44 Years with City of Hazelwood…
The Twillman House is hosting a Grand Opening on Saturday, July 1, from 10 a.m. to 1 p.m. The open house will include tours of the home and information on its history and renovation.
Read more on The Twillman House Hosts Open House…
Read more on Mayor Schneider Honored With MUNI Award For Service to Region…
Mark Your Calendar is a regular feature in The Independent News each issue. Items of a general interest from non-profit and fraternal groups will be published if received at our office by mail, fax or e-mail by 4 p.m. Friday prior to the next edition.
Thursday, June 8
Read more on Mark Your Calendar!…
« Previous Entries
Next Entries »