Business News
« Previous Entries
Next Entries »
Read more on What Will New Owners Bring to St. Louis Outlet Mall?…
Old Town Florissant Will Miss
Businessman Patrick Click
Services will be held Thursday (Oct. 22) at Jefferson Barracks National Cemetery for Patrick Click, Sr., a Navy veteran and local community leader who died Sunday at his home following a long illness. He was 75.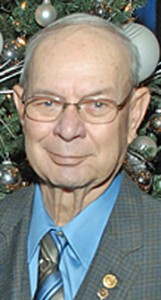 Hazelwood has partnered with Socrata, the world leader in cloud solutions for open data and data-driven government, in launching an Open Budget Data Portal. This will help improve transparency by providing residents with a guided view through the City's 2015-16 Budget. This financial database software, linked to the City's website at www.hazelwoodmo.org, is designed for quick deployment and citizen empowerment.
Read more on Partnership with Socrata Provides Transparency in Hazelwood Budget Data…
The seventh annual Legacy Leaders Dinner is slated for Thursday, Nov. 5, in the Atrium Room at Christian Hospital's Detrick Building, 11133 Dunn Road. A cocktail reception will begin at 5:30 p.m., followed by dinner at 6:30 and the main program at 7:30.
Read more on Legacy Leaders Dinner Nov. 5 To Honor 3 Community Leaders…
Kids Rock Cancer is one of three organizations to benefit from Charity Triple Play, an upcoming art auction presented by Maryville University. Cardinals Care and Mending Faces will also benefit from event proceeds. St. Louis Cardinals Manager Mike Matheny and his wife, Kristin, serve as honorary co-chairs, along with Cardinals pitcher Lance Lynn and his wife, Lauren.
Read more on Kids Rock Cancer to Take Part in Charity 'Triple Play' Art Auction on Aug. 16…
The first cardiac hybrid procedure at Christian Hospital was performed Thursday, July 30, in the new $5.5 million hybrid room, the only one of its kind in North County and among only 2 percent in hospitals nationwide.
Read more on First 'Hybrid' Procedure Performed at Christian Hospital New Hybrid Room…
« Previous Entries
Next Entries »