Business News
« Previous Entries
Next Entries »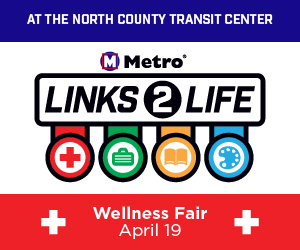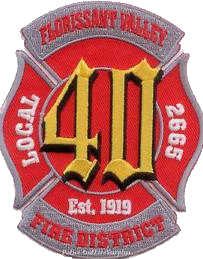 On Wednesday, March 1 at 11 a.m., Mark Flauter, Deputy Chief of the Florissant Valley Fire Protection accepted $10,000 from ADT Senior Vice President, Joe Nuccio, and State Farm agent Elveeta Mason, for the aid given during a fire at Florissant homeowner Tabitha Taylor's house.
Read more on Florissant First Responders Recognized for Saving Lives from Recent House Fire…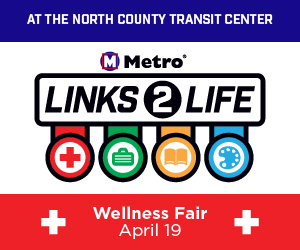 Comment period deadline for Florissant's Community Development Block Grant (CDBG) Consolidated Annual Performance and Evaluation Report (CAPER) for FY 2016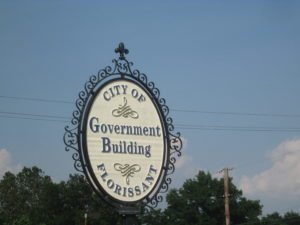 A 15-day comment period regarding Florissant's Community Development Block Grant (CDBG) Consolidated Annual Performance and Evaluation Report (CAPER) for FY 2016 will end at 5 p.m. on Wednesday, March 15, 2017. The plan is available for review at the Florissant Government Building, 1055 rue St. Francois or on line at HYPERLINK "http://www.florissantmo.com" www.florissantmo.com on the community development web page. The public is invited to submit written comments to HYPERLINK "mailto:comara@florissantmo.com" comara@florissantmo.com, or send to:
Read more on Comment period deadline for Florissant's CDBG CAPER…
Public Forums Throughout Feb. and March
The Missouri Historical Society unveiled its latest plans for renovations and exhibit design for Soldiers Memorial Military Museum, a downtown St. Louis landmark that opened in 1938. The organization shared the plans during the first in a series of community forums being held to engage the public in a dialogue about the project.
Read more on Soldiers Memorial Exhibit & Renovation Plans Unveiled…
The Board of Directors for North County Incorporated (NCI), a regional development association, has elected Scott Negwer, president, Negwer Materials, Inc., as the organization's chairman of the Board of Directors for 2017. This is a one-year term beginning January 1, 2017. Negwer succeeds Sean Hogan, who served as NCI's Board of Directors Chairman in 2016.
Read more on NCI Names Negwer 2017 Chairman of the Board…
St. Louis County Assessor Jake Zimmerman says that property values are increasing once again in Florissant as well as in Ferguson and other parts of North St. Louis County for the first time in four years. Final assessment of property values for all real estate located in St. Louis County is due by the end of March.
Read more on Property Values are on the Rise Again in Florissant and Ferguson…
Following a nationwide search, the SSM Health Board of Directors has selected Laura Kaiser as the health system's new President/Chief Executive Officer. Kaiser will begin with SSM Health on May 1 and replace William P. Thompson, who will retire at the end of April after 37 years of service with the organization.
Kaiser is an accomplished health care executive with more than 30 years of experience in improving clinical quality and patient satisfaction, fueling operational performance and growth, and successfully facilitating health care integration. She comes to SSM Health from Intermountain Healthcare, where she has served as Executive Vice President/Chief Operating Officer for the past five years.
Prior to Intermountain Healthcare, Kaiser spent 15 years at Ascension Health, serving in a number of leadership roles,
including Ministry Market Leader of the Gulf Coast/Florida region for Ascension and President/CEO at Sacred Heart Health System.
"Ms. Kaiser is a gifted and visionary leader with a proven track record of achieving extraordinary results," said David Cosby, Board Chair, SSM Health Board of Directors.
"As President/CEO of SSM Health, Kaiser will be responsible for leading all aspects of one of the largest integrated health care systems in the nation. She will be instrumental in guiding SSM Health's transition to a value-based model of care as it strives to improve the health of the community, further enhance the patient and member experience, and lower the overall cost of care.
"It is an honor and a privilege to join the wonderful SSM Health caregiver team and to lead this extraordinary faith-based health care system with an international reputation for quality," said Kaiser.
Kaiser, a Missouri native, earned a Bachelor of Science in Health Services Management from the University of Missouri-Columbia as well as a Master of Business Administration and Master in Healthcare Administration from Saint Louis University. She is also a Fellow of the American College of Healthcare Executives.
Read more on SSM Health Names Laura Kaiser as Next President, CEO Effective May 1…
« Previous Entries
Next Entries »