Business News
« Previous Entries
Next Entries »
The Greater North County Chamber of Commerce Board of Directors at the March Board meeting voted to endorse Proposition B, which is on the April 5th ballot in the Chamber-member cities of Bellefontaine Neighbors, Cool Valley and Florissant.
Read more on Greater North County Chamber Board Supporting Prop B…
St. Louis Community College (SLCC) at Florissant Valley will host a Career and Networking Fair on Wednesday, March 23, from 10 a.m. to 1 p.m. in the Student Center Multipurpose Room. The campus is located at 3400 Pershall Road in Ferguson. Sponsored by Career and Employment Services (CES) at Florissant Valley, the fair offers jobseekers a chance to meet with area employers and learn about full-time and part-time jobs and internships in the community.
Read more on Career/Networking Fair March 23 At Florissant Valley Campus…
Berkeley Expansion Brings 80 New North County Jobs
On Feb. 4, Lafayette Industries North, Inc. broke ground on an expansion to its facility in Berkeley that will add more than 80 new jobs to the area over the next 18 months. The $4.4 million project is being funded by a $2.3 million grant from the Productive Living Board and Lafayette's "North County Strong" capital campaign to raise $2.1 million. Lafayette's capital campaign was launched by a $100,000 donation from Emerson, which led to additional individual gifts, as well as a challenge grant by the Mabee Foundation. Combined, the gifts have put the organization halfway toward its overall capital campaign goal.
Read more on Jobs Coming at Lafayette Industries North Facility…
Arthur Williams Jr. has been named director of marketing for The Valley, 6768 North. Hwy. 67, a Stone Bridge senior living community. Williams has over twelve years of experience in long-term care, including assisted living but primarily in skilled rehabilitation centers.
Read more on Director of Marketing Named for The Valley…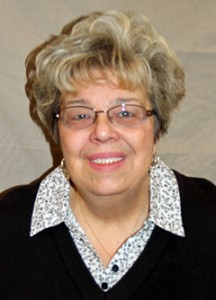 She will be honored at luncheon on Jan. 20
The Greater North County Chamber of Commerce has selected Mary Gettemeier, owner of The Flower Pot, as its 2016 Business Person of the Year. A member of the Chamber since 1985, Gettemeier will be recognized at the Chamber's Membership Luncheon on Wednesday, Jan. 20, from 11 a.m. to 2 p.m., at Norwood Hills Country Club.
Read more on Mary Gettemeier Selected Chamber 2016 Business Person of the Year…
Elizabeth Wade, vice president and bank manager of the Hazelwood Pulaski Bank office, will be installed as the 2016 Chair of the Greater North County Chamber of Commerce Board of Directors on Jan. 20 at Norwood Hills Country Club. The luncheon costs $25 per person and reservations must be made by noon, Friday, Jan. 15. To reserve a seat, call the Chamber at 314-831-3500 or register online at www.greaternorthcountychamber.com.
Read more on Elizabeth Wade to Chair GNCCC Board For 2016, Board Installation Jan. 20…
« Previous Entries
Next Entries »