Business News
« Previous Entries
Next Entries »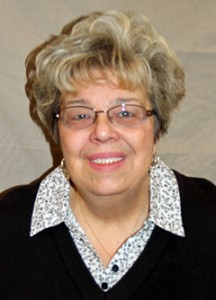 She will be honored at luncheon on Jan. 20
The Greater North County Chamber of Commerce has selected Mary Gettemeier, owner of The Flower Pot, as its 2016 Business Person of the Year. A member of the Chamber since 1985, Gettemeier will be recognized at the Chamber's Membership Luncheon on Wednesday, Jan. 20, from 11 a.m. to 2 p.m., at Norwood Hills Country Club.
Read more on Mary Gettemeier Selected Chamber 2016 Business Person of the Year…
Elizabeth Wade, vice president and bank manager of the Hazelwood Pulaski Bank office, will be installed as the 2016 Chair of the Greater North County Chamber of Commerce Board of Directors on Jan. 20 at Norwood Hills Country Club. The luncheon costs $25 per person and reservations must be made by noon, Friday, Jan. 15. To reserve a seat, call the Chamber at 314-831-3500 or register online at www.greaternorthcountychamber.com.
Read more on Elizabeth Wade to Chair GNCCC Board For 2016, Board Installation Jan. 20…
Best Insurance Agency, Corners Frameshop & Gallery, and Paw Purfect Pet Salon each received $10,000 after winning the Big Idea Pitch business plan contest. The competition was organized by North County Inc. in partnership with the Regional Business Council and St. Louis Community Foundation and funded by the U.S. Bank Foundation and the Reinvest North County Fund.
Read more on Three North County Businesses Win 'Big Idea Pitch' Cash, Plan to Grow…
Read more on What Will New Owners Bring to St. Louis Outlet Mall?…
Old Town Florissant Will Miss
Businessman Patrick Click
Services will be held Thursday (Oct. 22) at Jefferson Barracks National Cemetery for Patrick Click, Sr., a Navy veteran and local community leader who died Sunday at his home following a long illness. He was 75.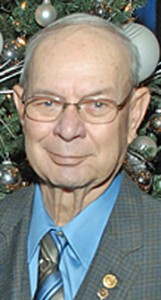 Hazelwood has partnered with Socrata, the world leader in cloud solutions for open data and data-driven government, in launching an Open Budget Data Portal. This will help improve transparency by providing residents with a guided view through the City's 2015-16 Budget. This financial database software, linked to the City's website at www.hazelwoodmo.org, is designed for quick deployment and citizen empowerment.
Read more on Partnership with Socrata Provides Transparency in Hazelwood Budget Data…
« Previous Entries
Next Entries »