Business News
« Previous Entries
Next Entries »

Soroptimist International of Greater St. Louis (SIGSL) announced the winners of their 2017 Humanity Grant Awards.
On Tuesday June 13, at their annual installation dinner, awards were presented to seven organizations: ALIVE (Alternative to Living in Violent Environments), English Tutoring Project, Girls in the Know, Jamestown New Horizons, Magdalene St. Louis, Marygrove, and TEAM (The Emergency Assistance Ministry).
Read more on Soroptimist International 2017 Humanity Grant Awards…
By Carol Arnett
The Florissant City Council awarded the Beautiful Home Awards to several residents at Monday night's meeting. The Beautiful Home Awards recognize one home in each of the city's nine wards and one additional home chosen by the mayor for the Mayor's Choice award. (photos in next issue)
Read more on Florissant Names Beautiful Home Award Winners…
By Ralph Schaeffer
Getting struggling students to progress a major goal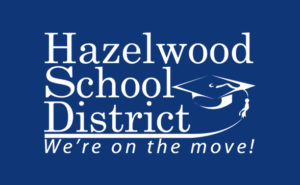 The Hazelwood School District Monday night presented a proposed balanced budget for the 2017-18 school year that detailed not only budget specifics, but plans to get struggling students on the path to success.
Read more on Balanced Budget at Public Hearing…
After 44-year years of service to the City of Hazelwood, Pat McSheehy, the City's Code Administrator, retired on June 1. Hazelwood Mayor Matthew Robinson presented him with a retirement proclamation at the last City Council meeting.
Read more on Code Administrator McSheehy Retires After 44 Years with City of Hazelwood…
The Twillman House is hosting a Grand Opening on Saturday, July 1, from 10 a.m. to 1 p.m. The open house will include tours of the home and information on its history and renovation.
Read more on The Twillman House Hosts Open House…
Read more on Mayor Schneider Honored With MUNI Award For Service to Region…
« Previous Entries
Next Entries »