Church News
« Previous Entries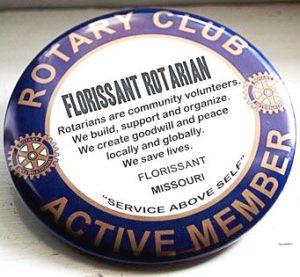 The Florissant Rotary Club recently donated $113,829.72 to various community services such as CAP Grants, scholarships, cash donations, and building materials. They are now accepting donations through their relatively new 501c3.
Read more on Florissant Rotary gives $113,829 In Service to the Community…
Mark Your Calendar is a regular feature in The Independent News each issue. Items of a general interest from non-profit and fraternal groups will be published if received at our office by mail, fax or e-mail by 4 p.m. Friday prior to the next edition.
Thursday, June 8
Read more on Mark Your Calendar!…
North County Churches Uniting For Racial Harmony and Justice/Toyota-Bodine Aluminum Youth Summer Computer Academy will be held from June 14 to July 8, at John Knox Presbyterian Church, 13200 New Halls Ferry Rd., Florissant, from 10 a.m.  to noon. Monday, Wednesday, and Friday.
Read more on NCCU Hosts Youth Summer Computer Academy…
Archbishop Carlson has approved the closure of St. Angela Merici School in Florissant due to decreasing school enrollment, low registration for the 2017-2018 school year, and the retirement of the current principal. Parish leadership submitted the closure request in order to be good stewards of parish resources.
Read more on Archdiocese Suggests Other Area Schools For St. Angela Merici Students in Fall…

Looking for a summer getaway full of rich history, great dining, regional culture and unique entertainment experiences? Look no further than your own backyard! The best kept secrets of St. Louis' North County are being reveled during Staycation 2017, hosted by Pallottine Renewal Center in Florissant from Fri., July 21 to Sun., July 23.
Read more on BEST KEPT SECRETS OF NORTH COUNTY REVEALED AT STAYCATION 2017…
The Knights of Columbus Duchesne Council #2951 and the City of Florissant will be co-sponsoring a Food Truck Knight on Friday, April 21 from 5 to 9 p.m. on the lot near the Old St. Ferdinand Shrine located at 50 rue St. Francois. The trucks will serve until 8 and the band Stillwater will perform until 9. (some trucks may serve later)
Read more on Florissant, K of C Hosting 1st Food Truck Night of Year…
« Previous Entries