Church News
« Previous Entries
Next Entries »

By Jim Wieners
Hazelwood Central Football won their 19th consecutive Suburban XII Conference North Division Game Oct. 7 as the Hawks won 32-10 at Hazelwood West and won Hazelwood School District bragging rights for the sixth consecutive year..
Read more on Hazelwood Central Football Goes For Conference 6-Sweep Saturday…
by Sandra Olmsted
In Brad's Status, director Mike White delves into the emotional struggles of Brad (Ben Stiller) at the moment of reckoning brought on by taking his son, Troy (Austin Abrams), on a tour of Ivy League colleges. Although clearly Brad and his wife Melanie (Jenna Fischer) have much to be thankful for, Brad sincerely believes his college buddies have fared much better than he has. Stuck somewhere between jealousy and regret, Brad questions his whole life from a glass-half-empty perspective. Even though there are moments of truth, pathos, and humor, Brad's real status is revealed in near monologue form.
Read more on 'Brad's Status' is Almost Too Much…

All the activities at the Fall Festival are along rue St. Francois in Old Town
The 20th annual Old Town Fall Festival will be held Sunday, Oct. 8 from 11 a.m. to 5 p.m. this year. The festival is co-sponsored by Florissant Old Town Partners, City of Florissant, Missouri Arts Council, and the Regional Arts Council.
Read more on 20th Annual Old Town Florissant Fall Festival is this Sunday Oct. 8…
By Jim Wieners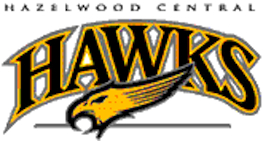 When the St. Louis Suburban Public High School Athletic and Activities Association realigned the Suburban Conferences, Hazelwood Central Football won the last 16 consecutive Suburban North Conference games.
Read more on Hazelwood Central Takes 34-Game League Grid Win Streak (To) West…
By Jim Wieners
High School Softball road to the Oct. 20-21 State Tournaments, at Killian Sports Complex in Springfield started Wednesday, Oct. 4 ,with districts, which end Friday, Oct. 6. After districts, the sectionals will follow Oct. 11 at odd-numbered districts followed Oct 14 with quarterfinals at sites to be determined.
Read more on Hazelwood West, IWA Softball Are District Top Seeds at Springfield…
Read more on North County Catholic School Students Donate over $8,200 for Hurricane Relief…
« Previous Entries
Next Entries »