Florissant
« Previous Entries
Next Entries »
Winners of the 2015 Beautiful Home Awards were announced Monday, June 22, by the Florissant City Council's Citizens Participation Committee. One winner is chosen from each of the city's nine wards. Awardees receive recognition from the Council, a certificate of appreciation and a Beautiful Home yard sign to display. The Mayor's Choice Award is also given and may come from any ward.
Read more on Florissant Council Names Beautiful Homes for 2015…
June 24 the city of Florissant and Old Town Partners hosted a dedication ceremony to unveil the 22nd Walk Through History plaque honoring the late Frank and Josephine Korte. This is the first plaque to have two people named on it.
Read more on Frank & Josephine Korte Honored with Plaque in Old Town Florissant…
STLCC-Florissant Valley Hosts Event On Peace and Transformation
St. Louis Community College is seeking proposals from organizations, community members, citizens, artists and performers to participate September 18-19 in an event celebrating and promoting peace and community transformation in Ferguson and the surrounding communities. The deadline for submission is 5 p.m. July 10.
Read more on St. Louis Community College Seeking Proposals for Sept. 18-19 Event Promoting Peace…
Nestled between an aerial arts studio (think trapeze and acrobats) and a music studio (think Pitbull and "The Voice") is Spare No Rib, an American, Mexican, and Barbeque restaurant. In the Benton Park neighborhood known for Hodak's and Blues City Deli, Spare No Rib shares the same parking lot as Hodak's and isn't what you'd expect from a neighborhood south city restaurant.
Read more on The Dining Divas Try a New Mexican, Barbeque Restaurant in Benton Park…
 Florissant Has Long
Tradition For Big
Fireworks Displays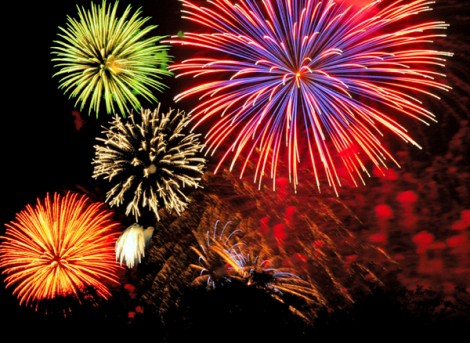 (Special to the Independent News)
Every year the City of Florissant stages one of the metro area's most spectacular fireworks celebrations for Independence Day.  But did you know that Florissant, which was founded in 1786, has actually held 4th of July salutes since before Missouri officially became a state in 1821?
Read more on Newspaper Article from 1821 Reveals city's history on fireworks display…
Art & Wine Wednesday Night Out is planned for Wednesday, June 24, from 6 to 9 p.m. at Korte's Custom Framing and Antiques. Along with an exhibition of works by 18 artists, a plaque will be dedicated for Frank and Josephine Korte.
Read more on Art & Wine Wednesday Night Out June 24…
« Previous Entries
Next Entries »