Florissant
« Previous Entries
Next Entries »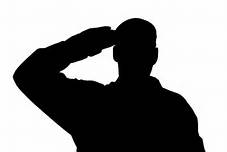 While many celebrate Independence Day with fireworks, BBQ, parades and more, Raging Rivers WaterPark is taking the time to mark the occasion by honoring the brave men and women who protect our country with the offer of free park admission from Saturday, July 1 through Thursday, July 6.
Read more on Military Appreciation Week July 1-6 at Raging Rivers…

Roar of Racing Go-Karts in Hazelwood
The Rusty Wallace Karting Center experience has made its way to the St.Louis Outlet Mall, in Hazelwood bringing with it not only the scent of motor oil, but a breath of fresh air that the outlet mall desperately needed.
Read more on Rusty Wallace Karting Center Opens…
Mark Your Calendar is a regular feature in The Independent News
Thursday, June 29
   Quilting Group at St. Mark's Methodist Church, 315 Graham Road, 10 a.m. to 2 p.m. each Thursday. Call: Debbie at 314-837-9404.
Read more on Mark Your Calendar…
First Action Taken as a Result of Proposition P Approval
St. Louis County Executive Steve Stenger announced agreement on a new pay matrix for St. Louis County Police, representing the first step taken as a result of the passage of Proposition P.
Read more on Stenger Announces New County Police Pay Matrix…
   The Hazelwood School District (HSD) Foundation will host its Third Annual Charity Golf Tournament at the Old Florissant Golf Course, 50 Country Club Lane, on Saturday, Sep. 30 with a shotgun start at 8 a.m.
Read more on Fall Golf Tournaments…
St. Louis County Government, in partnership with the St. Louis County Library, is implementing the Recycled Reads program at four County Government locations. Recycled Reads circulates surplus library materials, encouraging people to read. The County Government locations will only have books and magazines for young people.
Read more on St. Louis County Program 'Recycled Reads' to Promote Youth Literacy…
« Previous Entries
Next Entries »