Florissant
« Previous Entries
Next Entries »
Elizabeth Wade, vice president and bank manager of the Hazelwood Pulaski Bank office, will be installed as the 2016 Chair of the Greater North County Chamber of Commerce Board of Directors on Jan. 20 at Norwood Hills Country Club. The luncheon costs $25 per person and reservations must be made by noon, Friday, Jan. 15. To reserve a seat, call the Chamber at 314-831-3500 or register online at www.greaternorthcountychamber.com.
Read more on Elizabeth Wade to Chair GNCCC Board For 2016, Board Installation Jan. 20…
   The annual Senior Citizen New Year's Eve Party at the James J. Eagan Center was once again the best party of the year for Florissant.
Senior Citizens, with their hats and tiaras, raised their glasses of champagne and said good bye to 2015 and welcomed the new year.
Read more on Seniors Ring in 2016 at Annual Party at the FCC…
Plans are underway for Trojan Park, named after the former high school in Wellston, at the corner of Skinker and Etzel. Great Rivers Greenway is partnering with the National Recreation and Park Association (NRPA) and the City of Wellston to transform the vacant lot into a vibrant community park and plans to open it Oct. 8 during NRPA's annual conference.
Read more on Trojan Park, Named for Former High School, is Coming to Wellston…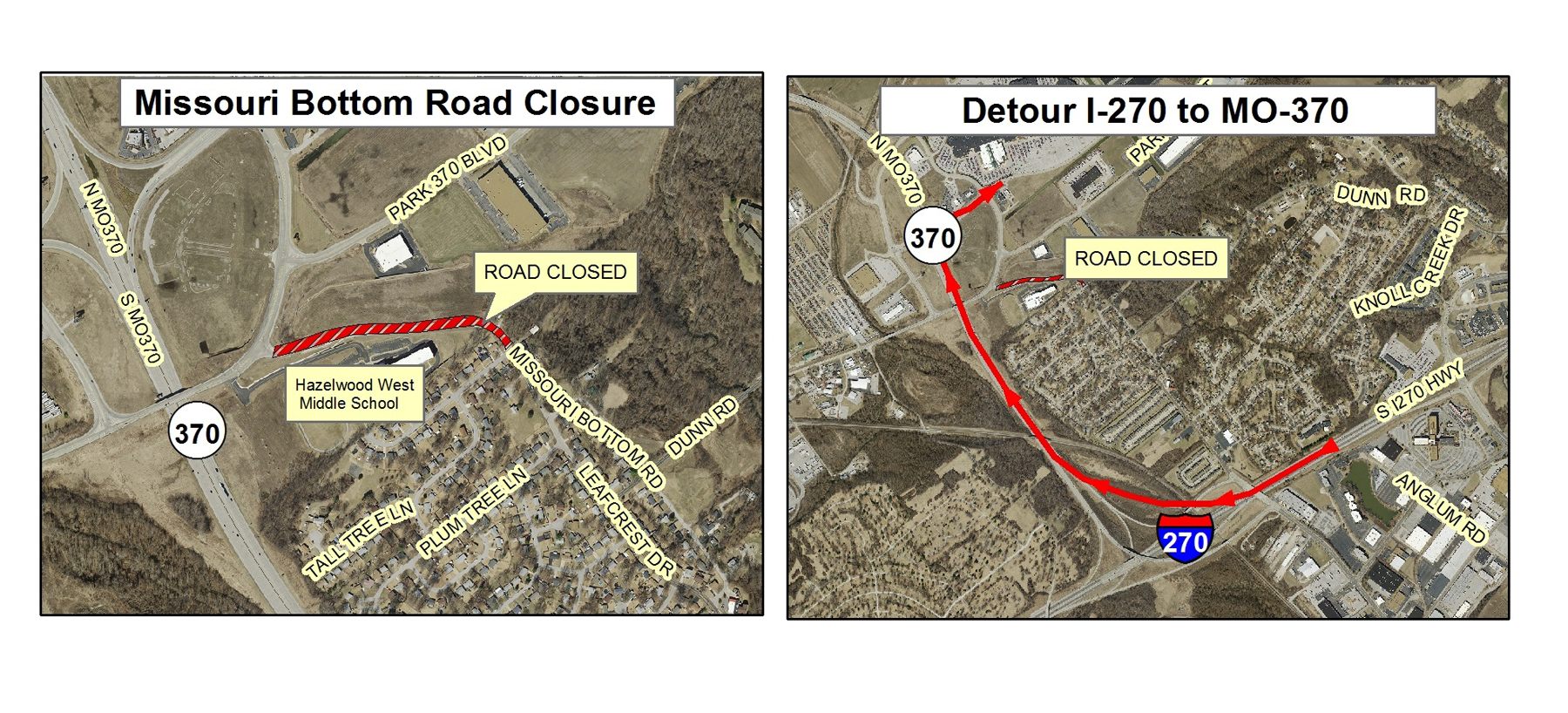 The City of Hazelwood announced that Missouri Bottom Road from Tulip Tree Lane to St. Louis Mills Boulevard has been closed indefinitely for emergency repairs until further notice. No vehicles will be allowed on it and pedestrians are being asked not to walk on it for personal safety.
Read more on City of Hazelwood Closes Missouri Bottom Road Indefinitely for Emergency Repairs…
Missouri Flooding also causing Emotional Distress 
The recent flooding has caused many individuals to experience emotional distress.  In these circumstances, feeling unprepared, overwhelmed and confused is normal; however, if these emotions over time interfere with your ability to do regular, daily activities, please seek assistance.    The Department of Mental Health reminds Missourians that help is available by contacting the Disaster Distress Helpline: Disaster Distress Helpline
Phone: 800/985-5990 Text: "TalkWithUs" to 66746
Read more on Help is available with Disaster Distress Hotline…
Flood Water can contains raw sewage…other dangers
Saint Louis County Executive Steve Stenger and the County Department of Public Health are reminding residents that flood waters can contain raw sewage or other dangers and should be considered a threat to public health. Both are urging caution because of the current and potential flooding in the St. Louis area.   "These heavy rains have already claimed the lives of at least 11 people in rural areas of Missouri and Illinois," County Executive Steve Stenger said. "I urge all residents to use extreme caution during this dangerous time."
Read more on County Urges Caution During Flooding…
« Previous Entries
Next Entries »