Florissant
« Previous Entries
Next Entries »
Alumni of Network for Teaching Entrepreneurship (NFTE) Programs Compete Nationally for Summer Fellowships Across the Country
Destiny Davis of Ferguson, Missouri, has been named a 2017 Citi Foundation Entrepreneurship Fellow, a summer leadership development and internship program for Network for Teaching Entrepreneurship (NFTE) alumni, selected through a competitive application process. Citi Foundation Entrepreneurship Fellows serve as role models to young people in NFTE summer programs and demonstrate how the entrepreneurial mindset can serve them in giving back to their communities, while supporting their educational and career paths.
Read more on DESTINY DAVIS OF FERGUSON, MISSOURI, NAMED CITI FOUNDATION ENTREPRENEURSHIP FELLOW…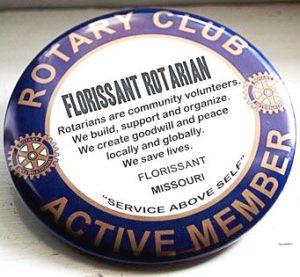 The Florissant Rotary Club recently donated $113,829.72 to various community services such as CAP Grants, scholarships, cash donations, and building materials. They are now accepting donations through their relatively new 501c3.
Read more on Florissant Rotary gives $113,829 In Service to the Community…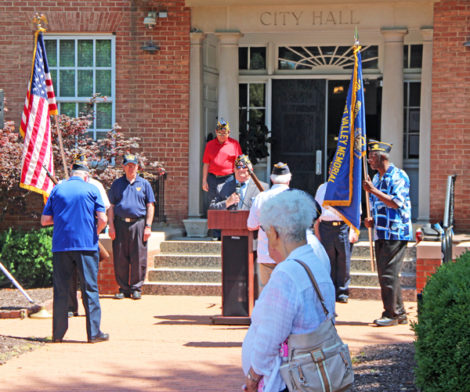 American Legion Post 444 and the City of Florissant held a Flag Retirement Ceremony in the front of City Hall on June 10.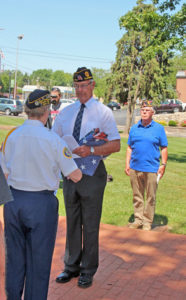 Giving proper respect for the Flag of the United States, flags deemed unserviceable were presented (second photo) and then properly burned at the ceremony (bottom photo.) An American Legion color guard and short talks by Mayor Tom Schneider and legion leaders preceded the flag ceremony.
Read more on Flag Retirement Event…

Soroptimist International of Greater St. Louis (SIGSL) announced the winners of their 2017 Humanity Grant Awards.
On Tuesday June 13, at their annual installation dinner, awards were presented to seven organizations: ALIVE (Alternative to Living in Violent Environments), English Tutoring Project, Girls in the Know, Jamestown New Horizons, Magdalene St. Louis, Marygrove, and TEAM (The Emergency Assistance Ministry).
Read more on Soroptimist International 2017 Humanity Grant Awards…
Muny patrons can go "under the sea" in Disney's classic musical fantasy The Little Mermaid when the show plays June 20-29 at the Muny. One of the most popular animated films in history is now a splendid and magical Broadway musical.
Read more on 'Little Mermaid' Brings Magical Kingdom Under the Sea to Muny Stage June 20-29…
By Carol Arnett
The Florissant City Council awarded the Beautiful Home Awards to several residents at Monday night's meeting. The Beautiful Home Awards recognize one home in each of the city's nine wards and one additional home chosen by the mayor for the Mayor's Choice award. (photos in next issue)
Read more on Florissant Names Beautiful Home Award Winners…
« Previous Entries
Next Entries »