Florissant
« Previous Entries
Next Entries »
(Story provided by North County Inc.)
Read more on North County Inc. Honors Community Leaders Making a Difference in North St. Louis County…
Director Addresses City Council
By Carol Arnett
The Metropolitan Sewer District (MSD) gave an update on the flooded basement issue to the Florissant City Council at Monday night's meeting. Brian Hoelscher, executive director and CEO of MSD, spoke to the council.
Read more on Project Clear is MSD's Program to Help With Water in Basements…
The three elected government leaders whose jurisdictions fund Bi-State Development have signed a memo of understanding (MOU) codifying and outlining in detail the plan to improve MetroLink security that they have developed in cooperation with law enforcement and Bi-State.
Read more on 3 Area Elected Leaders, Bi-State Come Up with Plan for MetroLink Safety…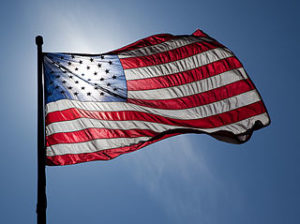 Memorial Day, which was first known as Decoration Day, honors the men and women who died while serving in the U.S. military. It originated in the years following the Civil War and became an official federal holiday in 1971. Each year a number of Memorial Day events celebrate the deeper meaning of the holiday.
Read more on Memorial Day Events Honoring Veterans…
North County Churches Uniting For Racial Harmony and Justice/Toyota-Bodine Aluminum Youth Summer Computer Academy will be held from June 14 to July 8, at John Knox Presbyterian Church, 13200 New Halls Ferry Rd., Florissant, from 10 a.m.  to noon. Monday, Wednesday, and Friday.
Read more on NCCU Hosts Youth Summer Computer Academy…
   St. Louis County has launched an informational website on the Jamestown Mall Project. St. Louis County Executive Steve Stenger unveiled the website to keep residents up-to-date on the latest developments on the Jamestown Mall redevelopment project. The website also provides a forum for citizens to voice comments and concerns as the project moves forward.
Read more on Jamestown Mall Project Website Launched…
« Previous Entries
Next Entries »