FloValley Sports
« Previous Entries
By Randy Gardner
Now that we are two games into the Rams preseason, I feel worse about the upcoming Rams season than I did at the beginning of camp. I know it's preseason, the starters have only played a few sets of downs but the team is not looking good on either side of the ball.
Read more on Rams Better Turn It Around If They Expect To See Fans at the Dome…
By Jim Wieners
For the second time in nearly six years a Hazelwood Central road football game is being moved to a neutral site because the opponent's home field is going from grass to artificial turf and the installation will not be completed for Central's game.
Read more on Hazelwood Central-Lafayette Football Game Moved To Parkway West…
By Jim Wieners
McCluer North Football will not be seeing the friendly confines of home for the next five weeks and the Stars will start that road swing Friday, Aug. 28, 7 p.m. at a place where their football season ended twice, Kirkwood, defending Suburban XII Conference South Division champions.
Read more on McCluer North Football Visits Kirkwood, First Of Five Straight Road Games…
By Randy Gardner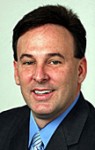 Here we go again with the St. Louis Rams. Did they not learn a lesson with Sam Bradford, paying him all of this money and then everything falling apart? Now the Rams bring in Nick Foles and pay him almost half of what they paid Sam but on a scale of year-to-year it could be more.
Read more on Rams Taking Another Chance With Contract Extension to Nick Foles…
By Jim Wieners
For the eight consecutive year McCluer North opens the football season by playing Jefferson City and the Stars are seeking to end a nine-game losing streak against the Jays that includes the 1988 and 1993 Class 5A State Championship Games played at the University of Missouri Faurot Field, Columbia.
Read more on McCluer North Hosts Jefferson City, Hazelwood Central Visits DeSmet…
By Jim Wieners
Usually in Prep Football in Missouri each District in Classes One-Four (eight districts per class) and Class Six (four districts) have eight teams per district but sometimes circumstances may see some of those districts with less than eight teams, thus resulting in a first-round bye.
Read more on Football District With Trinity Catholic, Lutheran North Has One Less Team…
« Previous Entries