FloValley Sports
« Previous Entries
Next Entries »
By Jim Wieners
With the Feb. 11 deadline for qualifying for the Missouri State High School Activities Association Girls Swimming and Diving Championships, Feb. 17-18 at the St. Peters' Rec-Plex, Incarnate Word Academy has added the 200-yard Freestyle Relay, freshman Ellie Wehrmann has added or updated event qualifying times and sophomore Emily Schroeder has updated her two qualifying times, as of Jan. 29.
Read more on Incarnate Word Academy Stokes Up For Girls Swimming in State…
By Jim Wieners
North, Chappel Passes 1,000 Points In a battle of Girls Basketball teams sharing 3-0 Suburban XII North records Hazelwood West, with a 1,000-point-plus player in senior Lakeita Chappel, hosts McCluer North Thursday, Feb. 2 at 7 p.m.
Read more on Hazelwood West Girls Host McCluer…
By Jim Wieners
After six seasons as Hazelwood Central's eighth head football coach (11 if you combine Hazelwood Senior High and Hazelwood Central High) Van Vanatta is heading to Columbia to be the head coach at Rock Bridge High School.
Read more on Columbia-Rock Bridge Football Gets Van Vanatta From Hazelwood Central…
By Jim Wieners
After starting the 2016-17 season with five losses in the first seven games McCluer North, defending two-time Suburban XII Conference North Division Champions, improved their season-starting record to 11-7 including a Jan. 16 midday 47-35 home win against Cardinal Ritter.
Read more on McCluer North Girls Basketball Starts Season 11-7, Wins EPR Classic…
New Year Has Started with
Some Great Football Games
                           By Randy Gardner
At certain times of the year, columns are very easy because there is so much happening in the world of sports and this is that time of the year. Who cannot say that this past weekend wasn't an awesome football weekend. The games were games that had you on the edge of your seat all the way to the end.
Read more on Randy Gardner's viewpoint:…
This is great Soccer Town, But is funding
for new soccer stadium such a good idea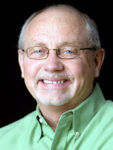 By Tom Anselm
We have been seeing this phenomenon of tax revenues being used to help support private developers who then end up with either owning the properties they build or with very favorable deals on leasing and use. (See Stan Kronke and Edward Jones Dome' and Bill DeWitt and Busch Stadium III').
Read more on Boomer's Journal:…
« Previous Entries
Next Entries »