FloValley Sports
« Previous Entries
Next Entries »
 By Jim Wieners
High School Sports for the 2015-16 school year begins Monday, Aug. 3, with the first day of fall practices and end Saturday, June 4, 2016, with state championship games for Baseball and Girls Soccer.
Read more on High School Sports '15-16 Practices Begin on Aug. 3…
By Jim Wieners
After four years of playing in Blue Springs, a Suburb of Kansas City, the Missouri State High School Activties Association is reportedly returning the state Boys Soccer championships to the St. Louis area.
Read more on Boys State Soccer Returns To St. Louis…
by Randy Gardner
I have never watched so much soccer in my life as I have over the past couple of years, with three boys that absolutely love and live soccer on a daily basis I have to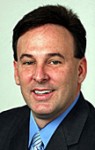 love it. As a young boy all I wanted to do was to play soccer at the professional level, after making it to the verge of becoming a pro and being cut it is sometimes difficult to watch and think that this could have been me.
Read more on Living Your Dreams Through Your Kids Has New Meaning When They Get Opportunity…
Hazelwood West Grad is MVP at Delta and wins the Home Run Derby
Thirty of the area's elite high school baseball players recently hit the field at Busch Stadium to compete in the Delta Dental High School All-Star Baseball Game. The "All-Star Green Team," coached by former St. Louis Cardinals alum, Kerry Robinson, came back from a 5-1 deficit to win the game into extra innings. The "All-Star Blue Team," coached by fellow Cardinals alum, Scott Cooper, won in the bottom of the 10th inning with a walk-off single.  The final score was 6 -5. The game represented the fifth consecutive win by the "All-Star Blue Team."
Read more on Dental Prep All-Star Baseball Game…
(Editor's note: This was written Tuesday before the game between the U.S. and Germany. See end of this column for postscript about prediction)
By Randy Gardner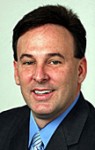 How about the Women's US Soccer team? I don't really know what to say about them, actually, as I hope they do their best and make it to the finals— but I really don't think that they will.
Read more on I Predicted a Defeat For Women's Soccer Team, But Picking U.S. Over Japan…
 By Jim Wieners
American National 18 and under Baseball is off to a 12-5 start as of June 24 but was 11-5 through June 14 as inclement weather has limited the team to one game played June 15-24.
Read more on American National 18 Baseball Off to 12-5 Start, 2-2 in SLABA 18…
« Previous Entries
Next Entries »