FloValley Sports
« Previous Entries
Next Entries »
McCluer North Basketball Regains St. Francis Borgia Turkey Title
By Jim Wieners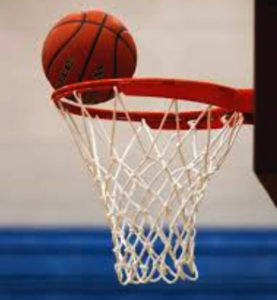 After losing last season in the 64th annual Borgia Turkey Basketball Tournament, to Cardinal Ritter, McCluer North, which won the 63rd annual tournament, won the 65th annual tournament last week at St. Francis Borgia Regional High School in Washington, Mo.
Read more on THANKSGIVING BASKETBALL…
IWA, LHSN Dominate Fall Districts
By Jim Wieners
Incarnate Word Academy and Lutheran High School North combined won the most district titles among North County high school during the fall of 2017.
Read more on FALL SPORTS WRAP-UP…
By Tom Anselm
Greetings:
You may think it a bit odd today, seeing this column space taken up by a guest writer. However, in the interest of fair play, said columnist has graciously agreed to relinquish his bi-weekly ramblings for my benefit. My appreciation is unbounded.
Read more on Tom Takes on Role as Another Tom: Letter from the Foundation of Your Feast…
By Jim Wieners
A blocked extra point and a fourth down stop late in the fourth quarter gave Lamar a 7-6 win in the Class Two Semifinal over Lutheran North at on a rain-soaked Bill Lamothe Field under a brutally cold and stiff wind.
Read more on Lamar's Blocked PAT Heart-Breaks Lutheran North 7-6 In Class 2 Semis…

By Jim Wieners
Christian Brothers College High Won the Class Six State Football Championship Nov. 18 over Blue Springs High School, 31-14 at Missouri State University's Plaster Stadium in Springfield.It was CBC's second state football title in school history. The Cadets defeated Kansas City-Rockhurst 31-24 on Nov. 29, 2014.
Read more on CBC Wins Class 6 State Title…
By Jim Wieners
Too bad that about 5,000 fans according to media reports, including power-five conference college scouts, at Lutheran North's Bill Lamothe Football Field were not watching a Class Two State Semifinal game.
Read more on Lutheran North Stops Trinity; Hazelwood Central, East Fall…
« Previous Entries
Next Entries »