FloValley Sports
« Previous Entries
Next Entries »
Finding Dory and Much More!

   Florissant Old Town Partners and the City of Florissant will be presenting Wednesday Night Out family fun and free movie night on July 26 at 6 p.m. at the Duschesne Knights of Columbus Pavillion, 50 rue St.Francois.
Read more on Family Fun & Movie Night July 26…
By Jim Wieners
American National's Baseball season came to an end July 12 unless the 18 and under team and/or 15 and under teams make the playoffs and each have to be in the top four seeds
Playoffs, dates to be determined, are best of three semifinals and best of three finals for all divisions. St. John Vianney High School, Kirkwood, will host most of the semifinals and all of the finals. Fox High School, Arnold, will hosts games one and three, if needed, in the one versus four seed playoffs.
AMERICAN NATIONAL 18U — American National, prior to July 10, had a 4-6 overall record, 0-4 in the Northwest Division. The Eagles were to play Northwest Division rival St. Charles Capitals 17 and under July  10, 12 at C & H Park, St. Peters, the Granite City, Ill. , 17 and under Warriors July 11 at Granite City High and the O'Fallon, Ill., 17 and under Panthers July 12 at the Hazelwood Sports Complex, Aubuchon and Teson Roads.
American National lost 6-5 to the J.C. Blazers 18 and on June 27 and the St. Charles Capitals 18 and under on July 3. Meanwhile, the Eagles defeated the South-West Stars 14-9, also on July 3. Those games were at the Hazelwood Sports Complex.
The loss to the Blazers took eight innings as the Blazers broke a 5-5 tie in the extra inning. American National broke out on top in the bottom of the first with four runs. JC countered with three runs in the top of the second and two more in the top of the fourth to take a 5-4 lead before the Eagles tied it with a run in the  bottom of the fifth.
Blake Vaughan (Hazelwood West0 had three hits including a triple, Tommy Rupp (Duchesne) had a double and two runs batted in, Adam Goss (Pattonville) walked three times and Daniel Rinder (John Burroughs) struck out five Blazers in five innings pitched.
The Capitals 18U defeated the Eagles thanks to a pair of three-run innings, the top of the first and the top of the third. American National scored single runs in first, third and fourth innings and scored twice in the seventh but fell short.
Goss, who walked three times, and Vaughan each scored two runs. Jared Breyer (Duchesne) had four singles and two runs batted in while Jimmy Boswell (Pattonville) and Zachary Stevens (McCluer North) each walked twice.
In defeating the Stars, American National scored 10 runs in the top of the first inning then added a pair of runs in the second and two more in the seventh. South-West scored six times in the bottom of the first, two more in the fourth and one in the fifth.
Goss hit two triples, driven in four runs and scored three runs while Vaughan scored three more, Breyer, who had a double, Boswell, Taylor Womack (Pattonville),Emihl Bowers (CBC) and Luke Bentrup (Duchesne) each drove in two runs. Womack was the winning pitcher.
AMERICAN NATIONAL 15U — American National was 4-8 overall prior to what was to be a June 30 game against the Easton STL Tigers. The Eagles were to finish July 12 against Stallions Gold at Lutheran High School North.  At Hazelwood Sports Complex American National won 8-0 over Stallions Black on June 26 and lost 7-3 June 28 to the JC Blazers on June 28.
Against the Stallions Black American National scored three runs in each of the first two innings, added a run in the third and another in the fifth. Daryl Wigglesworth (Hazelwood West) struck out six Stallions in a complete game of pitching while walking three times at the plate. Bruce Ervin (Hazelwood West), who had two hits, and Connor Kuhlmann (Francis Howell) each scored two runs while Anthony Benz (McCluer North) and Brian Delgado (Hazelwood West) each drove in two runs. Chase3 Klug (Hazelwood West) and Bruce Ervin (Hazelwood West)) each stole two of the Eagles eight bases.
Against the Blazers Benz struck out six as the losing pitcher, Delgado stole two bases while Wigglesworth and Tyler Aites (Hazelwood West) each had two hits.
Read more on American National Baseball Closes 2017 Season July 12, SLABA Playoffs Follow…
By Jim Wieners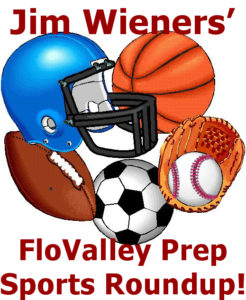 Hazelwood Central High School will have a new Athletic Director and new head coaches for Football and Boys Basketball this upcoming school year.
Josh Martin is the new Hazelwood Central Athletic Director replacing John Pukala. Martin, a 1995 Hazelwood East graduate, coached Hazelwood Central Boys Basketball for 12 years with a 267-71 record, four district titles and a Class Five fourth-place finish in 2014. Martin's last game as head coach  was March 3, a 66-63 loss to Pattonville in the Class Five, District Three Final at McCluer North
Pukala has been the Hazelwood Central Athletic Director for 10 years. Prior to that, he served as head football coach taking the Hawks to Class Six State Finals in 2003 and 2005, finishing second each time. Published reports mention that Pukala resigned, for reasons that we will mention here after demotion from head coach to Gym teacher. Since then Pukala took the job as interim Athletic Director at DeSmet Jesuit High, which begins Aug. 1, replacing Kevin Roberts — who left DeSmet after two years as he returns to St. Dominic, in O'Fallon, Mo., to be their A.D.
Because of Martin taking over as Athletic Director, longtime assistant Boys Basketball Coach Brandon Gilmore takes over as head coach. Gilmore, a 1999 Cardinal Ritter graduate, inherits a team that returns a large number of players after finishing 17-11 last season and shared first place in the Suburban XII Conference North Division with McCluer High and McCluer North.
FOOTBALL — Last February Brent Chojnacki was promoted to the head coaching position after Van Vanatta left Hazelwood Central to become the new head coach at Rock Bridge High, in Columbia, Mo. Vanatta succeeded  Rich Nixon in 2011, was a 2013 Class Six Semifinalist before losing to Rock Bridge and was 56-14 in six seasons, with five consecutive conference titles. That includes two in the now former Suburban North Conference and the last three in the Suburban XII North Vanatta was only the second coach in Hazelwood High-Hazelwood Central history since 1972 that did not play in the State Finals (Mike Unger-1979 is the other).
Chojnacki inherits a team that has won 31 consecutive conference games, 16 in the now former Suburban North and 15 in the Suburban XII North. The Hawks open the season Aug 18 at DeSmet, with interim athletic director Pukala, then visits O'Fallon, Ill. Aug. 25 in the Panthers' season opener
Meanwhile Vanatta is taking over a Rock Bridge team that was 2-7 last season and opens the season at home Aug. 18 against Kansas City then visits DeSmet Aug. 25.
Read more on Hazelwood Central High Changes Athletic Director, 2 Head Coaches…

Roar of Racing Go-Karts in Hazelwood
The Rusty Wallace Karting Center experience has made its way to the St.Louis Outlet Mall, in Hazelwood bringing with it not only the scent of motor oil, but a breath of fresh air that the outlet mall desperately needed.
Read more on Rusty Wallace Karting Center Opens…
   The Hazelwood School District (HSD) Foundation will host its Third Annual Charity Golf Tournament at the Old Florissant Golf Course, 50 Country Club Lane, on Saturday, Sep. 30 with a shotgun start at 8 a.m.
Read more on Fall Golf Tournaments…
By Jim Wieners
While Incarnate Word Academy Girls Basketball, Hazelwood (Central) Boys Lacrosse Club and McCluer South-Berkeley Girls Track and Field won the sports championships other High School Sports teams, shall we say, come up a bit short of accomplishing their mission.
Read more on Looking Back At Teams Falling Short…
« Previous Entries
Next Entries »