FloValley Sports
« Previous Entries
Next Entries »
By Jim Wieners
For the third time in the last four Football meetings including the last two Class Six, District Two Finals (a.k.a. Quarterfinals) Christian Brothers College High School sent home visting Hazelwood Central without the Hawks scoring a point and ending their season in the process.
Read more on CBC Shuts-out Hazelwood Central Again, On 26-Game Winning Streak…
Hazelwood Central, CBC Play
In 3rd Straight District 2 Final
                 By Jim Wieners
For the third straight year Hazelwood Central and Christian Brothers College High (CBC) will be playing for the Class Six, District Two title and a berth in the Nov. 14 State Semifinal. but this time CBC is the defending State Champion.

This will be one of the easiest columns I've ever written. Every week I talk about the St. Louis Rams and either how good they are or how bad they played. I was fortunate enough to get some free tickets to Sunday's game against the San Francisco 49ers.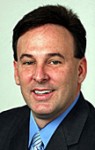 By Randy Gardner
I just cannot figure out the St. Louis Rams football team. They win and then they lose, they look good and then they look bad, there is no rhyme or reason. Right now the Rams are 3-3, two back of Arizona.
Read more on What's Next Step For Our 3-3 Rams?…
By Randy Gardner
What a weekend it turn out to be this past weekend without any St. Louis sports going on. The St. Louis Rams football had a bye week and unfortunately the St. Louis Cardinals baseball team was knocked out of the playoffs by the Chicago Cubs. It almost felt a little bit lonely.
Read more on Hope This Weekend of Sports is Not The Future…
Hazelwood West Soccer Opens Class 4,
District 5 Against Hazelwood Central
   By Jim Wieners
Hazelwood West Boys Soccer, which has all but wrapped up the Suburban XII Conference North Division title as of Oct. 19, will open the Class Four, District Five Tournament Oct. 26, 4 p.m. against a conference and Hazelwood School District rival.
Read more on Prep Soccer Week…
« Previous Entries
Next Entries »