FloValley Sports
« Previous Entries
Next Entries »
By Jim Wieners
After starting the 2016-17 season with five losses in the first seven games McCluer North, defending two-time Suburban XII Conference North Division Champions, improved their season-starting record to 11-7 including a Jan. 16 midday 47-35 home win against Cardinal Ritter.
Read more on McCluer North Girls Basketball Starts Season 11-7, Wins EPR Classic…
New Year Has Started with
Some Great Football Games
                           By Randy Gardner
At certain times of the year, columns are very easy because there is so much happening in the world of sports and this is that time of the year. Who cannot say that this past weekend wasn't an awesome football weekend. The games were games that had you on the edge of your seat all the way to the end.
This is great Soccer Town, But is funding
for new soccer stadium such a good idea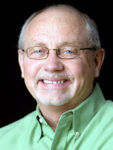 By Tom Anselm
We have been seeing this phenomenon of tax revenues being used to help support private developers who then end up with either owning the properties they build or with very favorable deals on leasing and use. (See Stan Kronke and Edward Jones Dome' and Bill DeWitt and Busch Stadium III').
Read more on Boomer's Journal:…
By Jim Wieners
After going an abysmal 2-2 in the 41st Visitation Christmas Tournament in 2015, Incarnate Word Academy Basketball ended 2016 by winning the 42nd Visitation Tournament as IWA became the first to win 12 Viz. Christmas titles.
Read more on IWA Basketball Back On Top At Viz., Also Wins Arizona NIKE Tourney…
Non-residents can also sign-up for workouts
Hazelwood residents now have a way to make their New Year's resolution of losing weight a reality in 2017. The City of Hazelwood recently installed over 16 new pieces of workout equipment at Civic Center East, 8969 Dunn Road, giving residents access to the same quality of workout machines found at other fitness facilities. This now meets the standard that most people expect to make their workout sessions more effective.
Read more on Hazelwood Installs New Workout Equipment Just in Time for New Year's Resolutions…
Great Run For Trinity Recalls Aquinas Soccer Title Game 30 Years Ago
by Randy Gardner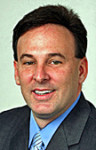 What a great run it was for Trinity High School in high school football this year. The team made it all the way to the State Finals and fell just a little short. The team had a great year and congratulations to all of the student athletes on their success.
Read more on Great Run For Trinity Recalls Aquinas Soccer Title Game 30 Years Ago…
« Previous Entries
Next Entries »