FloValley Sports
« Previous Entries
Next Entries »

By Jim Wieners
Hazelwood Central Football won their 19th consecutive Suburban XII Conference North Division Game Oct. 7 as the Hawks won 32-10 at Hazelwood West and won Hazelwood School District bragging rights for the sixth consecutive year..
Read more on Hazelwood Central Football Goes For Conference 6-Sweep Saturday…
By Jim Wieners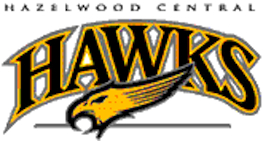 When the St. Louis Suburban Public High School Athletic and Activities Association realigned the Suburban Conferences, Hazelwood Central Football won the last 16 consecutive Suburban North Conference games.
Read more on Hazelwood Central Takes 34-Game League Grid Win Streak (To) West…
By Jim Wieners
High School Softball road to the Oct. 20-21 State Tournaments, at Killian Sports Complex in Springfield started Wednesday, Oct. 4 ,with districts, which end Friday, Oct. 6. After districts, the sectionals will follow Oct. 11 at odd-numbered districts followed Oct 14 with quarterfinals at sites to be determined.
Read more on Hazelwood West, IWA Softball Are District Top Seeds at Springfield…
By Jim Wieners
Lutheran High School North, which has made 5401 Lucas and Hunt Rd home since 1965 after moving from Lake Avenue and Waterman Boulevard (1946-1965), has enjoyed Missouri State High School Activities Association championship success since football won the first of five state titles (14 overall in all sports) in 1981.
Read more on Lutheran North, Trinity Catholic on A Nov. 3 Football Collision Course…
By Jim Wieners
Hazelwood West High School and Lutheran High School North — with matches at Forestwood Park, Ferguson — are two of 32 high schools to host Girls District Tennis, beginning Sept. 25 with team tournaments followed by singles and doubles tournaments on Sept. 28-30.
Read more on Hazelwood West, Lutheran North Hosting District Girls Tennis…
High schools in the Hazelwood School District (HSD) are kicking off the 2017 Homecoming season starting Sept. 9 with Hazelwood West High School, followed by Hazelwood East High School on Sept. 16, and Hazelwood Central High School on Sept. 23.
Read more on Hazelwood School District Calls All Alumni Back During Homecoming…
« Previous Entries
Next Entries »