FloValley Sports
« Previous Entries
Next Entries »
By Jim Wieners
High School Sports for the 2016-17 school year ended June 3 in Missouri and even though state champions were rare, we will honor the '16-17 champions.
INCARNATE WORD ACADEMY BASKETBALL – Although it had been dominated in the past by Volleyball and Soccer Incarnate Word Academy, an all-girls school in North County, now has command of Basketball, Metro Women's Athletic Association and Missouri Class Four Champions. IWA, last March won their eighth state title and now holds the Missouri State High School Activities Association record for most state titles in that sport
Read more on A Salute To '16-17 Prep Champions…
    By Jim Wieners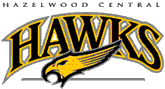 In 1993, the Missouri Scholastic Lacrosse Association started crowning champions for the area High School Boys Lacrosse Clubs.
In 2008, the MSLA wet to a two-division format and this year Division Two is now the Show Me Cup. Hazelwood (Central) won the first Show Me Cup nearly two weeks ago, the second MSLA championship in Boys Lacrosse history. Hazelwood, which won Division II in 2011, won the two titles at Lindenwood University's Harlan C. Hunter Stadium — used for Football, Soccer, Field Hockey and Lacrosse.
Read more on Hazelwood Lacrosse Wins Show Me Cup…
By Jim Wieners
Despite setting state records in three preliminary events, Hazelwood Central Girls Track & Field finished in second place behind Lee's Summit West, for the second consecutive year, in Class Five State May 26-27 at Dennis and Roberta Licklider Track Complex inside Pete Adkins Stadium at Jefferson City High School.
Read more on Despite Setting State Track Records Hazelwood Central Girls 2nd Again…
By Jim Wieners
Some people in baseball circles say "pitching wins championships" but senior pitchers Melchizedek Williams and Dimitri Frank also contributed with their bats as Hazelwood Central won Class Five, District Six, their 15th district or regional title since 1977 and their third since 2006.
Read more on District Notebook: Pitchers' Hitting Helps Hazelwood Central Win Class 5, District 6…
     By Jim Wieners
Last year Hazelwood Central Girls Track And Field scored a Missouri State High School Activities Association best 76 points in a state meet but the Hawks had to settle for second place as Lee's Summit West won the Class Five State title with 96.
Read more on Hazelwood Central Girls Track And Field On A State Mission To Win…
                 By Jim Wieners
Hazelwood Central and Trinity Catholic Baseball teams are top seeds in district tournaments that begin this weekend and end in early June with the state championships, which return to Car Shield Field (formerly T.R. Hughes Ball Park) in O'Fallon, Mo.
Read more on H'wood Central, Trinity Baseball Teams Are Top District Seeds…
« Previous Entries
Next Entries »