FloValley Sports
« Previous Entries
Next Entries »
Jackson, Barton, Nichols Earn State Medals
                 By Jim Wieners
McCluer North Wrestlers Solomon Jackson and Cayelon Barton and Hazelwood West Swimmer Jessica Nichols take home Missouri State High School Activities Association medals Feb. 20, although they did not win state titles.
Read more on Prep Sports roundup…
Top Seeded Hazelwood Central
Hosts Class 5, Dist. 5 Basketball
By Jim Wieners
Hazelwood Central Basketball, Boys and Girls, will be hosting Class Five, District Five as top seeds and the tournament begins Saturday, Feb. 27.
In keeping with tradition, last Wednesday, Feb. 3, the Hazelwood School District took part in National Signing Day. A total of 20 seniors from Hazelwood Central, Hazelwood West, and Hazelwood East High Schools accepted college athletic scholarships and signed letters of intent to play college sports.
Read more on 20 Hazelwood Seniors Make Athletic Collegiate Commitments…
By Jim Wieners
Florissant Valley Area High School Wrestling teams will be heading to a pair of St. Charles County high schools Friday-Saturday, Feb. 12-13.
Start times are 5 p.m. or 6 p.m Friday and 10 a.m. Saturday with weigh-ins beginning no earlier than 4 p.m. Friday and 8:30 a.m. Saturday. There are 14 weight classes and the top four finishers advance to the State Championships Feb. 18-20 at Mizzou Arena, University of Missouri, Columbia with the tournament beginning Feb. 18 at 5 p.m. for Classes Three and Four and 10 a.m. for Classes One and Two and the tournament ending by 9:30 Feb. 20 after the championship matches.
Read more on Area Wrestling Teams in Districts at Francis Howell, Fort Zumwalt North…
By Jim Wieners
Girls Basketball teams at Hazelwood Central and McCluer North High Schools are in a collision course to a Feb 16 contest that not only will wrap up the 2015-16 Suburban XII (12) Conference North Division play but the 5:30 game at Hazelwood Central could also decide the conference title at well.
Read more on Hazelwood Central, McCluer North Girls Meet In Sub. 12 North Finale…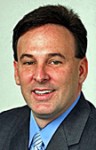 By Randy Gardner
I have heard so many people say that they thought the Super Bowl was a big disappointment. I thought it was fabulous.   The game was not what was expected and I think that's why many people thought it was bad.
Read more on Hope Cam Learned A Few Lessons After Loss…
« Previous Entries
Next Entries »