Hazelwood
« Previous Entries
Read more on Amazon Signs Lease for Two Warehouses In Hazelwood…
History comes alive when Hawthorne Players and Valhalla Cemetery present "Voices of Valhalla: A Hayride through History" on Oct. 6, 7, 13, 14.
Read more on Voices of Valhalla: A Hayride Through History…
The St. Louis County Port Authority has selected a company to remove hazardous waste and materials at the site of the former J.C. Penney and Macy's.
Read more on County Port Authority Authorizes Waste Removal, Disposal at Jamestown Mall Penney's, Macy's Sites…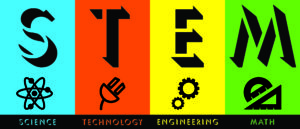 The St. Louis County Office of Community Empowerment is holding a STEM (Science, Technology, Engineering and Math) Camp at a brand new community center in the Castle Point neighborhood.
These camps, known as Mad Science, are offered to kids between the ages of 6 and 13. Students learn about cryptology, the physics of flying, the environment, and the solar system.
Read more on St. Louis County is Hosting Science and Technology Camp in Castle Point July 21, July 24-28…


The Unsinkable Molly Brown is a substantive, family-friendly tale whose title character is stubborn, big-hearted and ambitious. The musical takes center stage at the Muny July 21-27 nightly at 8:15.
Beth Malone stars at Molly Brown. From the ocean waters of the sinking Titanic, to the gold mines of Denver, Colorado, to the haughty streets of Europe, Margaret "Molly" Brown never ceases to chase her dreams.
Read more on 'The Unsinkable Molly Brown' Takes Muny Stage July 21-27…

The Florissant Valley Fire District has teamed up with Hazelwood School District to collect school supplies for students that are unable to purchase them.
The district is collecting items such as spiral and composition notebooks, regular and colored pencils, black and red pens, highlighters, folders, paper, and many other supplies to help students achieve success at school.
Read more on Flo Valley Fire District & HSD Collecting School Supplies…
« Previous Entries