Hazelwood
« Previous Entries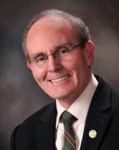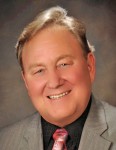 School Boards Candidates, Propositions also on April 8th ballot


The mayor's race in Florissant with Incumbent Mayor Tom Schneider opposed by challenger Mark Behlmann is garnering the most interest in the April 7th municipal elections (see page 8), but there are other races of interest including one city council race in Florissant, plus a no tax increase bond issue in the Ferguson Florissant School District and a 25-cent sales tax in the City of Hazelwood
Read more on Schneider-Behlmann Mayor's Race in Florissant Tops Ballot…
Read more on Hazelwood Rewards Team Work of Police Officers for Saving a Woman's Life…
 Hazelwood Closes City Hall Jan. 19
Hosts 13th Annual Tribute for Dr. Martin Luther King, Jr.
The City of Hazelwood has announced that its City Hall will be CLOSED to the public on Monday, January 19, for Dr. Martin Luther King's special holiday. The building will re-open for business on Tuesday, January 20, during its regular operating hours from 8 a.m. to 4:30 p.m.
Mayor Outlines Efforts to Save
License Office For the Rotary Club
         By Jeremey Thomas
The Florissant city council discussed and passed several bills up for approval Monday Jan. 12 and passed a resolution detailing a request to the state to reconsider the state license office for the Florissant Rotary Club.
Read more on Florissant City Council Meeting…
Aesculap, a global leader in the production of surgical equipment and medical devices with a North American office in Hazelwood, recently presented a $250 check donation to Fire Chief Dave Radel of the Hazelwood Fire Department. The company wanted to express its appreciation to the department for efforts in organizing several meetings with its workforce relating to safety preparedness in times of emergency.
Read more on Aesculap Says Thank You to Hazelwood Fire Department With Donation…
Read more on Hazelwood FD Takes Essay Winning 5th-Graders to School…
« Previous Entries