Hazelwood
« Previous Entries
Next Entries »
By Jim Wieners
Hazelwood West High School and Lutheran High School North — with matches at Forestwood Park, Ferguson — are two of 32 high schools to host Girls District Tennis, beginning Sept. 25 with team tournaments followed by singles and doubles tournaments on Sept. 28-30.
Read more on Hazelwood West, Lutheran North Hosting District Girls Tennis…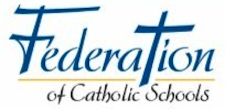 The Federation of Catholic Schools are banning together to send "Help & Hope" to victims of Hurricanes Harvey and Irma.
Students at the Catholic elementary schools in North County are participating in various fundraising efforts to support relief efforts. Supporting schools include: Blessed Teresa of Calcutta, Christ Light of the Nations, Holy Spirit, Holy Trinity, Our Lady of Guadalupe, Sacred Heart, St. Ann, St. Ferdinand, St. Norbert, St. Rose Philippine Duchesne, and Special Education Academy at St. Sabina.
Read more on Catholic Schools Send Help & Hope to Hurricane Victims…
by Pat Lindsey
Just as peaceful protests turned violent in St. Louis, the City of Black Jack held its Harvest Moon Festival without any problems whatsoever. Instead, Black Jack residents enjoyed an afternoon and evening of free entertainment, refreshments, and a long list of activities, such as a tennis clinic, youth flag football scrimmages, basketball shooting, soccer, volleyball, soccer, and hayrides at Harold Evangelista on Saturday, Sept. 16.
Read more on Peace and Community Spirit Shine on Black Jack's Harvest Moon Festival…
Annual Awards Dinner is Oct. 8
North County Churches will be honoring some outstanding individuals and organizations within North St. Louis County at its annual awards ceremony on Sunday, Oct. 8.
Read more on North County Churches to Honor Groups, Individuals…
Christian Hospital is offering free flu shots for children and adults as listed below, while supplies last. This initiative is funded by the foundations for Christian Hospital and Barnes-Jewish Hospital.
For more information, call 314-747-WELL (9355) or visit ChristianHospital.org.  The dates and locatations are:
Read more on Christian Hospital Offering Free Flu Shots in October…
On Sept. 10 the City of Florissant was host to the Prince Hall Americanism Parade sponsored by the Prince Hall Masons. The parade route began and ended at the James J. Eagan Center using Waterford, St. Catherine, Meadowgrass and Parker.
Read more on Prince Hall Masons Held Parade Sept. 10 in Florissant…
« Previous Entries
Next Entries »