Hazelwood
« Previous Entries
Next Entries »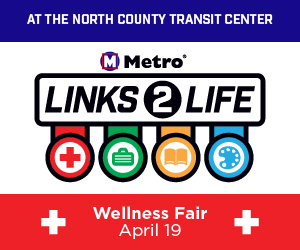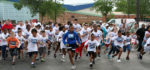 The Hazelwood Parent Teacher Association (PTA) Council invites students, families, and the entire community to participate in the 36th Annual Hazelwood PTA Scholarship Run/Walk event on Saturday, May 13.
Registration begins at 7 a.m. and the first race begins at 8:30 a.m.
Read more on Hazelwood PTA Council Hosts 36th Annual Run/Walk Scholarship Fundraiser…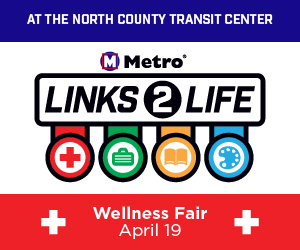 One-Half of 1 % Sales Tax on County Ballot
Florissant Mayor Thomas P. Schneider and the nine-member Florissant City Council have unanimously endorsed Proposition P, a measure on the April 4 election ballot in St. Louis County. The endorsement was made at Florissant's City Council meeting on Monday, March 13.
Read more on Florissant Mayor and City Council Supporting Proposition P For Police, Public Safety…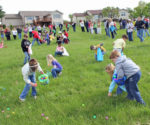 The City of Hazelwood is offering Easter egg fun for people of all ages. With the assistance of Valley Industries' workers, about 15,000 Easter Eggs are being stuffed with candy in preparation for two major events.
Read more on Hazelwood Offers Egg-cellent Easter Fun for Both Kids, Adults…
BALLOT
St. Louis County
Proposition P (Simple Majority Required)
Shall St. Louis County impose a one-half of one percent sales tax for the purpose of providing funds to improve police and public safety in St. Louis County and each of the municipalities within St. Louis County?
Read more on ST. LOUIS COUNTY GENERAL MUNICIPAL ELECTION TUESDAY, APRIL 4…
Read more on Dance St. Louis Goes Bollywood With 'Taj Express' at the Touhill this Weekend…
In a first for both the Hawthorne Players and the Civic Center, the audience for 'Love Letters' will be seated not in the auditorium but on the stage itself. This special production of presents A.R. Gurney's touching and entertaining play "Love Letters" will be presented at Florissant Civic Center Theatre, March 31 through April 9.
Read more on Hawthorne Players' 'Love Letters' at Civic Center will Have Audience on Stage…
« Previous Entries
Next Entries »