Hazelwood
« Previous Entries
Next Entries »
Read more on Saint Louis Crisis Nursery Celebrates Grand Opening of their Ferguson Center…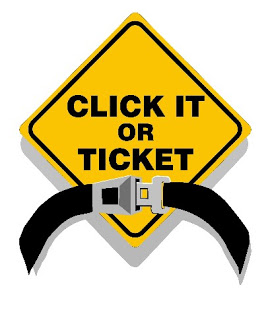 The Hazelwood Police Department will be joining efforts with statewide law enforcement on Thursday, Feb. 16, for an aggressive "Click It or Ticket" mobilization to get more motorists to buckle up and save more lives.
Read more on Hazelwood Police Department to Step Up Seat Belt Enforcement…
Recalls Long Career and April 2013 Tornado
For 38 years of his life, Fire Chief Dave Radel served the citizens of Hazelwood by responding to fire and medical emergencies. He grew up in the City of Hazelwood so he was very familiar with the community and loved living in North County.
Read more on Hazelwood Fire Chief Radel Prepares For Retired Life After Service to City…
By Jim Wieners
With the Feb. 11 deadline for qualifying for the Missouri State High School Activities Association Girls Swimming and Diving Championships, Feb. 17-18 at the St. Peters' Rec-Plex, Incarnate Word Academy has added the 200-yard Freestyle Relay, freshman Ellie Wehrmann has added or updated event qualifying times and sophomore Emily Schroeder has updated her two qualifying times, as of Jan. 29.
Read more on Incarnate Word Academy Stokes Up For Girls Swimming in State…
By Jim Wieners
North, Chappel Passes 1,000 Points In a battle of Girls Basketball teams sharing 3-0 Suburban XII North records Hazelwood West, with a 1,000-point-plus player in senior Lakeita Chappel, hosts McCluer North Thursday, Feb. 2 at 7 p.m.
Read more on Hazelwood West Girls Host McCluer…
The Hazelwood Community Enrichment Commission carried on its tradition of hosting a Tribute to Dr. Martin Luther King, Jr., for the 15th straight year on Sunday, Jan. 15, at Civic Center East. This year's program featured Dr. Dan Isom, Des Lee Professor of Policing and the Community at University of Missouri-St. Louis and retired Police Chief, as the keynote speaker. Howard Richards, Mizzou's newly appointed Assistant Athletic Director for Community Relations, was the master of ceremonies. Other program participants included: St. Louis County Executive Steve Stenger; Hazelwood Community Enrichment Commission chairperson Helena Smith; Mayor Matthew Robinson of Hazelwood; and Maj. Ken Jewson, Hazelwood Police Department.
Read more on HAZELWOOD KEEPS DR. KING'S DREAM ALIVE DESPITE ICE STORM…
« Previous Entries
Next Entries »