Hazelwood
« Previous Entries
Next Entries »
The Council Chamber at Hazelwood City Hall was jam-packed for the June City Council meeting. Family members, police officers, and residents all came to witness Police Chief Gregg Hall presenting Officer Craig Tudor with a Purple Heart award.
Read more on Outpouring of Support Displayed While Officer Tudor Receives Purple Heart…
First Action Taken as a Result of Proposition P Approval
St. Louis County Executive Steve Stenger announced agreement on a new pay matrix for St. Louis County Police, representing the first step taken as a result of the passage of Proposition P.
Read more on Stenger Announces New County Police Pay Matrix…
   The Hazelwood School District (HSD) Foundation will host its Third Annual Charity Golf Tournament at the Old Florissant Golf Course, 50 Country Club Lane, on Saturday, Sep. 30 with a shotgun start at 8 a.m.
Read more on Fall Golf Tournaments…
St. Louis County Government, in partnership with the St. Louis County Library, is implementing the Recycled Reads program at four County Government locations. Recycled Reads circulates surplus library materials, encouraging people to read. The County Government locations will only have books and magazines for young people.
Read more on St. Louis County Program 'Recycled Reads' to Promote Youth Literacy…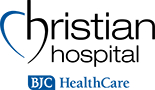 Christian Hospital has received the American Heart Association/American Stroke Association's Get With The Guidelines®-Stroke Gold Plus Quality Achievement Award with Target: StrokeSM Honor Roll. The award recognizes the hospital's commitment to providing the most appropriate stroke treatment according to nationally recognized research-based guidelines based on the latest scientific evidence.
Read more on Christian Hospital Receives Gold Plus Quality Award for Stroke Care…
There will be an elegant five-course dinner made by chef, and owner, Nathan Bennett. Additionally, there will be wine pairings and a silent auction.
The celebration and auction begin at 6 p.m. and dinner will be served promptly at 6:30 p.m. Tickets are $85 per person and the reservation cancellation deadline is Monday, July 17. For more information, call 885-6241
Read more on NCI 40th Anniversary Fundraiser At Hendel's on Sunday, July 23…
« Previous Entries
Next Entries »