Hazelwood
« Previous Entries
Next Entries »
'THE WONDERS OF THE WORLD'
IS THEME OF 55TH FESTIVAL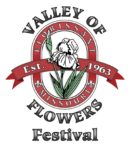 The Valley of Flowers Festival in Florissant, traditionally the first festival of spring in the metropolitan St. Louis area, will feature a theme of "The Valley of Flowers Celebrates the Wonders of the World" for the 55th annual event.  This year's (2017) festival takes place from Friday, May 5 through Sunday, May 7, with the Valley of Flowers Parade held on Sunday, May 7.   (more information on page 2-11B)
Read more on 2017 Festival Will Include Many Old Favorites Like Children's Celebration…
Stenger Hosts Meeting of Leaders
Bi-State leaders created a joint law enforcement task force this week to increase patrols, coordinate 911 calls, and improve police response to security problems on MetroLink. Attendees reached the unanimous agreement on a plan designed to improve MetroLink security. According to St. Louis County Executive Steve Stenger the plan is "a structure and approach that will keep MetroLink riders safe."
Read more on MetroLink Safety Bi-State Task Force's Top Priority…

Looking for a summer getaway full of rich history, great dining, regional culture and unique entertainment experiences? Look no further than your own backyard! The best kept secrets of St. Louis' North County are being reveled during Staycation 2017, hosted by Pallottine Renewal Center in Florissant from Fri., July 21 to Sun., July 23.
Read more on BEST KEPT SECRETS OF NORTH COUNTY REVEALED AT STAYCATION 2017…
By Jim Wieners
Hazelwood West is one of 32 high schools that will host district tennis, 16 per class in a two-class format, which begins with team duals May 8 and end with singles and doubles finals on May 13.
Read more on Hazelwood West Hosts Class Two, District Six Boys Tennis…
By Jim Wieners
For the past few years the Missouri State High School Activities Association has been hosting two District meets, two Sectional meets or, in the case of Lutheran High School North this season, a district and a sectional meet in Track & Field.
Read more on Lutheran High North Hosts Combined District-Sectional Track-Field May 13…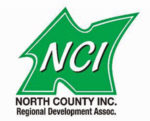 As part of the organization's 40th Annual Leadership Breakfast celebration, North County Incorporated (NCI) will recognize several area leaders for making a significant positive impact in North County. The event will be held on Friday, May 19 from 7:30.-9:30 a.m. at the Marriott St. Louis Airport. More than 600 business, civic, and community leaders will gather to honor the recipients.
Read more on North County Inc. Honors Community Leaders Making a Difference in No. County…
« Previous Entries
Next Entries »