Hazelwood
« Previous Entries
Next Entries »
2nd North County Siteman Center
To Open in 2019 at Christian Campus
By Carol Arnett
Christian Hospital Northwest is expanding, with a new Siteman Cancer Center building planned for the campus on Graham Rd. The hospital presented the plan for the new building to the Florissant City Council during a public hearing at the council's last meeting. This will be the second Siteman Center in North County. The first one is at Christian Hospital at I-270 and Highway 367.
Read more on Florissant Council News…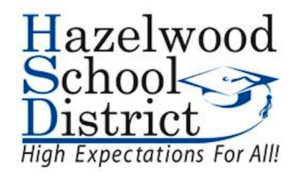 Save-the-date for the Winter and Spring Hazelwood School District Board of Education Community Forums. The informal discussion will take place from, 6 -7:30 p.m., as follows:
Winter Community Forum – Thursday, Jan. 11, 2018 – Hazelwood East High School Library, 11300 Dunn Rd. 63138
Read more on Hazelwood School Board Forums and Conversation…
More than 230 guests enjoyed the sold-out 'Roaring 20s' Nite of Stars festivities at the Greater North County Chamber gala on Dec. 1 at the Paul Detrick Atrium on the campus of Christian Hospital.
Read more on GNC Chamber Names Bennetts Business Person Of the Year at 2017 Nite of Stars…
Holiday Lights and Holiday Sights
From Around
Florissant,
St. Louis,
and Beyond!
Read more on Florissant Police Issue Summons of Joy…
Hazelwood Firefighters Bring Back Santa Claus Parades Dec. 7,13,14,21
Kids in the City of Hazelwood "better watch out," "better not cry," "better not pout" we're telling them why, "Santa Claus is coming to town." As part of their Community Outreach Program, Hazelwood Firefighters are bringing jolly old Saint Nick back to Hazelwood again for the annual "Santa Parade" program from Dec. 7 to Dec. 21.
Read more on Santa Claus Parades Return…
« Previous Entries
Next Entries »