Health / Seniors
« Previous Entries
Registration is officially open for the 9th Annual Ferguson Twilight Run, which will be held Saturday, May 19. Since 2010, the Ferguson Twilight Run has brought together people of all ages from far and wide to celebrate this vibrant community, encourage each other toward the finish line, and support organizations providing healthy and active initiatives in North St. Louis County.
Read more on Register Now for 9th Annual Ferguson Twilight Run May 19…
Chief Timothy J. Lowery is happy to announce that crime in the City of Florissant has again decreased for the year 2017. Index crime statistics comparing 2016 to 2017 in Florissant show an overall reduction of 4%.
Read more on Florissant Reports an Overall Decrease in Crime…
By Tom Anselm
Hey, friends, howsa'bout something different for Valentine's Day this year?
Talking mostly to the guys out there, especially the more adventurous of them. If you are anything like the typical male with a significant other in your life, this day of celebration of love is a minefield of do's and don't.
Read more on A Boomer's Journal: Valentine's Day Could be More Than Day of Wine and Roses…
Read more on Savoy Properties Present Proposal For Former Bank of America Location…
Bret Berigan, public relations manager of Christian Hospital, has been named the chairman of the Greater North County Chamber of Commerce Board of Directors for 2018. Berigan was inducted at the 2018 Installation and Awards Luncheon held the Christian Hospital Atrium on Jan. 17.
Read more on Bret Berigan Installed as 2018 Chairman Of the Greater North County Chamber…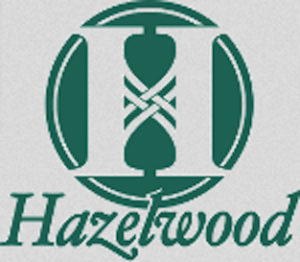 The City of Hazelwood City Council met Jan. 17 and first welcomed new employees along with recognizing outgoing employees. The council then approved ordinances for redevelopment of the Phillips 66 station at the corner of Lindbergh and Elm Grove; a bible study college; and a new contract for ambulance billing services.
Read more on Hazelwood Addresses Concerns About Contract with Robertson Fire District…
« Previous Entries