Health / Seniors
« Previous Entries
Next Entries »
The Helping Hands Food Pantry will hold their 2nd annual Jazz Reception and fund raiser Friday August 18, 2017 at 6pm at the Ann O. McDonald Banquet hall 11410 Old Halls Ferry Rd. Florissant, Mo. We will honor leaders of our community for their work in the areas of youth education, development and empowerment; healthcare outreach, and community action. Music will be provided by 3 Central.   Tickets are $35.00. Please call Sylvia Stevenson 314-750-1180 for tickets or tickets can be purchased at the door.
Read more on HELPING HANDS FOOD PANTRY JAZZ RECEPTION AUG. 18…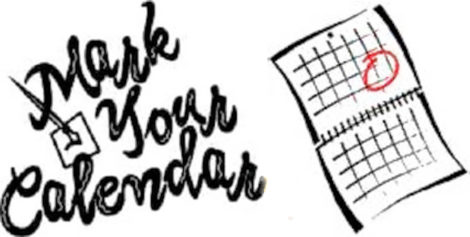 Thursday, Aug. 10
   St. Mark's Fashions for Food clothing sale, 315 Graham Rd., 8:30-11 a.m. All proceeds go to local food pantries. Sale is second Thursday of each month. (837-9404.)
Read more on MARK YOUR CALENDAR…

   With the 2017-2018 school year starting this week and next, the Saint Louis County Department of Public Health is encouraging parents to make sure their children's required vaccinations are up-to-date.
Read more on County Reminds Parents to Schedule Back-to-School Vaccinations Now…
Special to The Independent News
Read more on Hazelwood Presents Life-Saving Awards For Heroic Efforts of City Lifeguards…
Mayor Thomas P. Schneider announced that the City, along with Old Town Partners, will host a dedication to unveil a plaque in honor of the late Kenneth J. "Ken" Otto.
This will be the 31st Walk Through History plaque in honor of someone who has made a valuable contribution to the City of Florissant. The ceremony, located at 330 rue St. Francois, will be held on Wed., Aug. 30 at 5:45 p.m.
Read more on Old Town Walk Through History Plaque will Honor Kenneth Otto…
   The St. Louis County Department of Public Health has been awarded a 4-year, $1.7 million grant to implement and evaluate efforts to improve academic performance and reduce violence among teenagers.
Read more on $1.7 Million Grant Awarded to Improve Academics & Reduce Violence Among Teenagers…
« Previous Entries
Next Entries »