Health / Seniors
« Previous Entries
Next Entries »
Six sites in the Ferguson-Florissant School District will offer free breakfast and lunch to students and disabled adults this summer. The free summer meals, sponsored by the USDA's Summer Food Service Program (SFSP), provides free, nutritious meals to help children get the nutrition they need throughout the summer months when they are out of school.
Read more on Ferguson-Florissant Offers 6 Sites for Free Summer Breakfast and Lunch…
The City of Hazelwood's White Birch Bay Aquatic Center is in place for another season of aquatic fun in the sun this summer in North St. Louis County.
Read more on Hazelwood's White Birch Bay Aquatic Center Offers Summer Fun for All Ages…
Missouri American Water officials say that an unusual taste and/or odor in the tap water of residents and businesses in and near Florissant since the week of May 15 pose no health risks to area residents and businesses.
Read more on Missouri American Water Says Florissant Water Poses No Risks…


   A local bat has tested positive for rabies. It was sent for testing on May 19. This is the first bat to test positive for rabies in St. Louis County this year. The event serves as a reminder that residents should always be cautious around wildlife.
Read more on Local Rabid Bat Serves as Reminder: Cautions Residents about Interaction with Wildlife…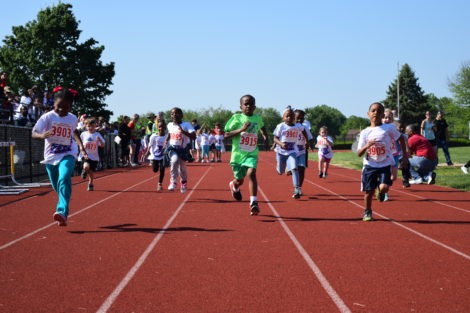 On a beautiful Saturday morning, more than 550 individuals registered for the 36th Annual Hazelwood PTA Council Scholarship Run/Walk event. The event took place at Hazelwood Central High School on May 13. The run/walk event was comprised of several categories including a 5K, a one mile run, a color blast, and fun runs for kids of all ages.
Read more on More than 550 Participate in Hazelwood PTA Run/Walk…
Director Addresses City Council
By Carol Arnett
The Metropolitan Sewer District (MSD) gave an update on the flooded basement issue to the Florissant City Council at Monday night's meeting. Brian Hoelscher, executive director and CEO of MSD, spoke to the council.
Read more on Project Clear is MSD's Program to Help With Water in Basements…
« Previous Entries
Next Entries »