Health / Seniors
« Previous Entries
Next Entries »


   A local bat has tested positive for rabies. It was sent for testing on May 19. This is the first bat to test positive for rabies in St. Louis County this year. The event serves as a reminder that residents should always be cautious around wildlife.
Read more on Local Rabid Bat Serves as Reminder: Cautions Residents about Interaction with Wildlife…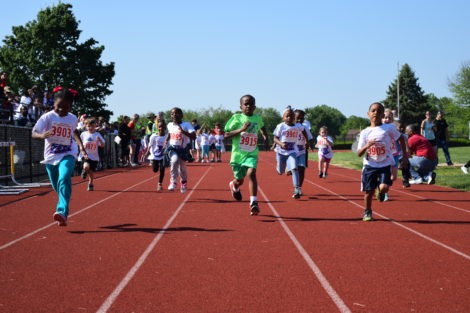 On a beautiful Saturday morning, more than 550 individuals registered for the 36th Annual Hazelwood PTA Council Scholarship Run/Walk event. The event took place at Hazelwood Central High School on May 13. The run/walk event was comprised of several categories including a 5K, a one mile run, a color blast, and fun runs for kids of all ages.
Read more on More than 550 Participate in Hazelwood PTA Run/Walk…
Director Addresses City Council
By Carol Arnett
The Metropolitan Sewer District (MSD) gave an update on the flooded basement issue to the Florissant City Council at Monday night's meeting. Brian Hoelscher, executive director and CEO of MSD, spoke to the council.
Read more on Project Clear is MSD's Program to Help With Water in Basements…
Koch Park Aquatic Center in Florissant is one of three municipal pools to open May 27
Koch Park Family Aquatic Center, Bangert Pool, and White Birch Bay in Hazelwood all open their pool Memorial Day weekend. See below for a list of hours and prices. Generally, for pools to open, the temperature must reach 75 degrees before 12 p.m. After 4 p.m., the pools will close if the temperature drops below 75 degrees. Some pools offer reduced rates after July 9.
Read more on 3 Area Pools Open Memorial Day Weekend…
Paddock Hills Residents Fear Rising Water Whenever it Pours
By Carol Arnett
Several frustrated residents came to the Florissant City Council on May 8 to talk about sewer backups during the recent rains. Residents mostly spoke about the recent sewer backups in the Paddock Hills area. Some mentioned that it seems to be getting worse ech time we have heavy extended rains and they feared that it would continue to worsen.
Read more on Florissant May 8th Council Meeting: Flooding Fears…
Stenger Hosts Meeting of Leaders
Bi-State leaders created a joint law enforcement task force this week to increase patrols, coordinate 911 calls, and improve police response to security problems on MetroLink. Attendees reached the unanimous agreement on a plan designed to improve MetroLink security. According to St. Louis County Executive Steve Stenger the plan is "a structure and approach that will keep MetroLink riders safe."
Read more on MetroLink Safety Bi-State Task Force's Top Priority…
« Previous Entries
Next Entries »