Health / Seniors
« Previous Entries
Next Entries »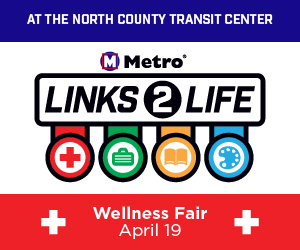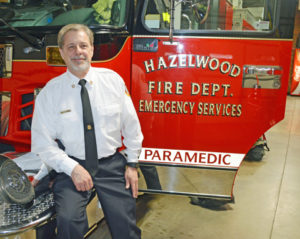 The City of Hazelwood has appointed David R. Herman as the new fire chief for the Hazelwood Fire Department. He is replacing outgoing Fire Chief Dave Radel who had announced his retirement and chose Jan. 31 as his last day. Herman will be taking the helm of a department with 31 full-time firefighter/paramedics and a budget of more than $4.6 million dollars.
Read more on Hazelwood Names New Fire Chief, Replacing Retiring Chief Dave Radel…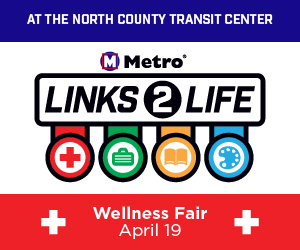 Story and photos By Nichole Fetters
Once again, the seniors of Florissant rang in the New Year at the James J Eagan Center with the annual City of Florissant Senior Citizen New Year's Eve Celebration from 10 until 2 on Dec. 31
Read more on Seniors 'Light up the Night' at the Daytime Senior Citizen New Year's Eve Party…
The Ms. Missouri Senior America Pageant is seeking contestants for next year's pageant to be held July 9. www.msmissourisenior.org
If you, or someone you know, will be at least 60 years old by June 9, 2017, you can participate in a rewarding and
Read more on Ms. Missouri Senior Pageant Seeking Contestants for 2017…
Non-residents can also sign-up for workouts
Hazelwood residents now have a way to make their New Year's resolution of losing weight a reality in 2017. The City of Hazelwood recently installed over 16 new pieces of workout equipment at Civic Center East, 8969 Dunn Road, giving residents access to the same quality of workout machines found at other fitness facilities. This now meets the standard that most people expect to make their workout sessions more effective.
Read more on Hazelwood Installs New Workout Equipment Just in Time for New Year's Resolutions…
In 2016, the City of Hazelwood partnered with Habitat for Humanity St. Louis to form the Neighborhood Revitalization Program in 2016. The program with eventually provide 12 low-to-moderate income families the opportunity to purchase their own home.
Read more on Hazelwood Teams Up with Habitat For Humanity For Home Ownership Program…
Friday, May 27
   All You Can Eat Chicken Dinner at Florissant Valley VFW Post 4105, 410 rue St. Francois, from 4 to 7 p.m. Dine In only. Call 314-831-6121.
   Bingo every Friday at Knights of Columbus Our Lady of Fatima Council #4429 1216 Teson Road, Hazelwood. Doors open at 4. Games start 6:45 p.m. For more information, call 314-731-9330
Read more on Mark Your Calendar…
« Previous Entries
Next Entries »