Health / Seniors
« Previous Entries
Next Entries »

Trick-or-Treating at Hazelwood's Food Truck or Trick Night Oct. 27
The Hazelwood Parks and Recreation Division, in cooperation with Tyler Garcia of Locoz Tacoz, are hosting a Food Truck or Treat Night on Friday, Oct. 27, at Howdershell Park, 6810 Howdershell Road, from 5-8 p.m.
Read more on 5 Halloween Happenings Not To Be Missed!…
Read more on "Thank You For Your Service" — Free Movie Tickets for Veterans and Active Duty Service Members…
By Carol Arnett
The Florissant City Council held two public hearings on Monday night Oct. 9 with the first on the budget It had been presented to the council at the last council meeting. The city's fiscal year begins on Nov. 1.
Read more on Councilman Lee Has Budget Concerns…
by Sandra Olmsted
   My Little Pony: The Movie opens with Twilight Sparkle (voice of Tara Strong), the youngest the four pony princesses, planning Equestria's Friendship Festival and the concert by Pop star Songbird Serenade (voice of Sia).
Read more on 'My Little Pony: The Movie': Ideal Rainbow for Little Girls…
by Tom Anselm
"From the clear blue of the Western sky comes… Sky King."
So went the opening line of one of the many shows with Western themes that populated the few channels of black-and-white television in the early days of that medium. Sky King caught criminals and found lost hikers from his twin-engine Cessna 'The Songbird' out of his Flying Crown Ranch, along with niece Penny and nephew Clipper. How about that for an adventure-packed weekly plot?
Read more on A BOOMER'S JOURNAL: Early TV: When the West Called My Name…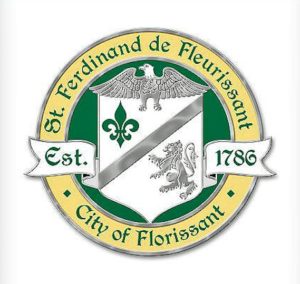 The City of Florissant will hold a public hearing beginning at 7:30 p.m. on Monday, Oct. 23, at Florissant City Hall Council Chambers, 955 rue St. Francois, concerning the Fiscal Year 2018 Annual Action Plan for the Florissant Community Development Block Grant (CDBG) Program.
Read more on Florissant Hosts Public Hearing On Community Block Grants…
« Previous Entries
Next Entries »