Law Enforcement
« Previous Entries
4-Tiered Approach to Curb Violence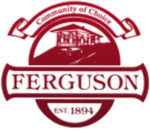 The City of Ferguson and the Ferguson Police Department have partnered with the leading provider of law enforcement software, LEFTA Systems. LEFTA Systems' software solutions are used by hundreds of agencies across the nation and will now be used by Ferguson Police Department.
Read more on Ferguson Police Receive New Software System Worth Over $100,000 from LEFTA…

The Florissant Valley Fire District has teamed up with Hazelwood School District to collect school supplies for students that are unable to purchase them.
The district is collecting items such as spiral and composition notebooks, regular and colored pencils, black and red pens, highlighters, folders, paper, and many other supplies to help students achieve success at school.
Read more on Flo Valley Fire District & HSD Collecting School Supplies…
Raising Cane's Getting Closer to Opening; New Details On Aldi Expansion
By Carol Arnett
The Florissant City Council held a public hearing on plans for a new popular restaurant at Surry Plaza II and passed several bills at Monday's meeting.
Read more on Florissant Council:…
The Hazelwood Police Department (HPD) is inviting local residents to attend a community meeting on police body-worn cameras at City Hall, 415 Elm Grove Lane, on Monday, July 24, at 7 p.m.
Read more on Hazelwood Police Host Meeting Regarding Body-Worn Cameras…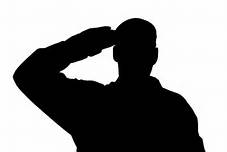 While many celebrate Independence Day with fireworks, BBQ, parades and more, Raging Rivers WaterPark is taking the time to mark the occasion by honoring the brave men and women who protect our country with the offer of free park admission from Saturday, July 1 through Thursday, July 6.
Read more on Military Appreciation Week July 1-6 at Raging Rivers…
The Council Chamber at Hazelwood City Hall was jam-packed for the June City Council meeting. Family members, police officers, and residents all came to witness Police Chief Gregg Hall presenting Officer Craig Tudor with a Purple Heart award.
Read more on Outpouring of Support Displayed While Officer Tudor Receives Purple Heart…
« Previous Entries