Law Enforcement
« Previous Entries
Next Entries »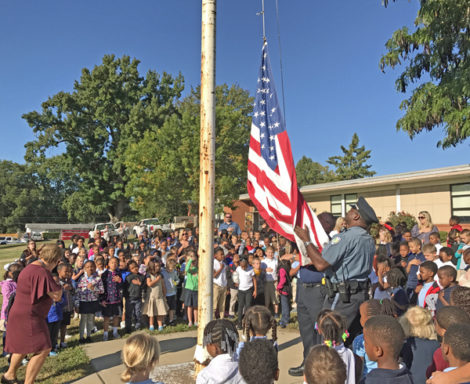 In honor of Patriots Day, members of the Florissant Valley Fire Protection District, and the Florissant Valley Police Department celebrated with Lusher Elementary, in the Hazelwood School District, with a flag ceremony. During the ceremony, students recited the pledge of allegiance and sang God Bless America.
Read more on Hazelwood School Honors Patriots Day…
Last Tuesday a social media post was posted on the I Care About Florissant group about Dalmation Cleaning & Restoration taking donations of water for the Hurricane Harvey victims in Texas. Todd Seagraves asked the Greater North County Chamber office to be a drop off point and the chamber quickly sent out emails, text messages and posted on social media pages asking the community to drop off cases of water.
Read more on GREATER NORTH COUNTY CHAMBER COLLECTS 200+ CASES OF WATER FOR HARVEY VICTIMS…
Featuring foods from more than 20 vendors, the 5th annual Taste In Ferguson will be held September 10TH,2017 from 3-6pm at the Savoy Banquet Center located at 119 South Florissant Road in Ferguson Missouri.
Read more on 5th Annual Taste in Ferguson Event to Raise Scholarship Money for Local Youth…
By Carol Arnett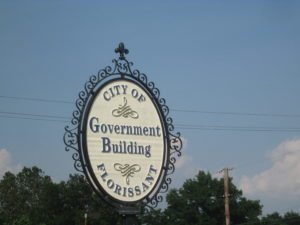 The Florissant City Council had a light agenda last week, with no communications, public hearings, or old business. They did, however, pass one resolution and four bills.
Read more on Florissant Seeking Grant For Park Improvements at Manion Park…
   Meet and Greet Summer Social at DeSmet Retirement Community, 1425 N. New Florissant Road, at 6:30 p.m. Refreshments, live music. RSVP to 314-838-3811.
Friday, July 28
Chicken Dinner at Florissant Valley VFW Post 4105, located at 410 St. Francois from 4:00pm to 7:00 pm. All profits go to support Veterans. (314) 831-6121.
Read more on Mark Your Calendars!…

   Florissant Police Chief Timothy Lowery and Florissant Valley Fire Protection District Chief Scott Seppelt announced that their two agencies will be cohosting the third annual Public Safety Citizens Academy starting on Sept. 6.
Read more on 3rd Annual Public Safety Citizens Academy Courses Begin Sept. 6…
« Previous Entries
Next Entries »